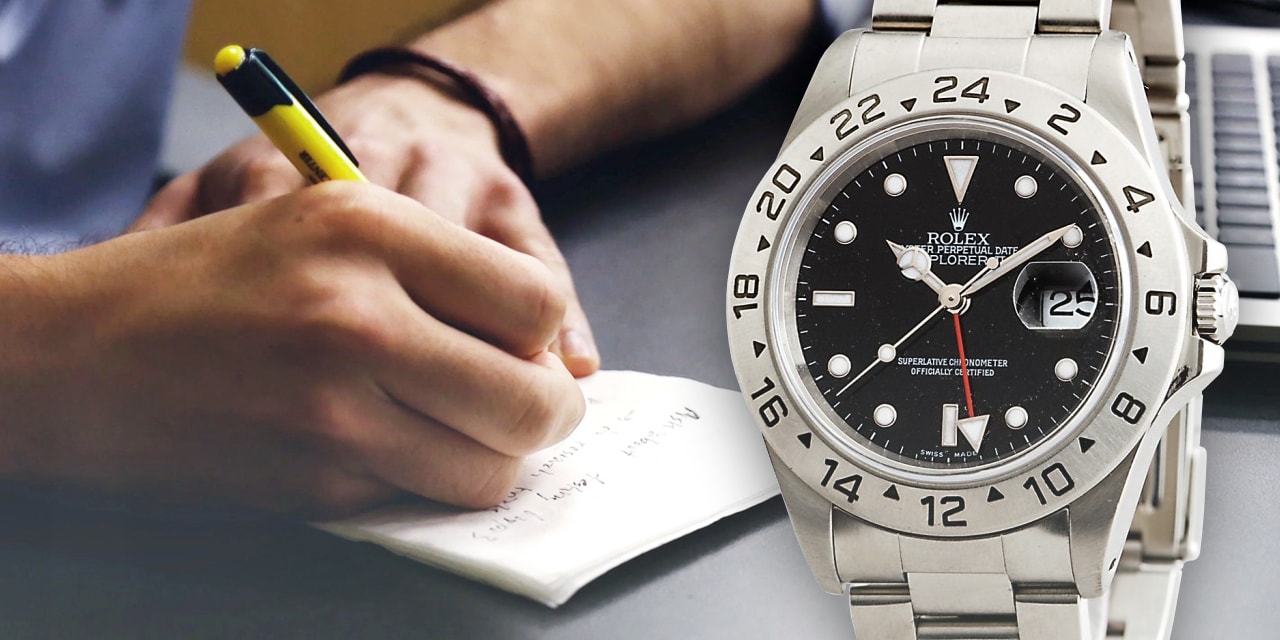 6 Things To Know When Shopping for Rolex Online
Know These 6 Important Tips Before Beginning Your Online Journey
Like with anything the Internet touches, there is a sense of the cyber world mirroring the physical world. Entities like Facebook mirror physical friendships and relationships. Similarly, the world of online shopping attempts to mirror physical shopping with online storefronts. For instance, the "Cyber Monday" sales day mimicked the venerable Black Friday for brick-and-mortar stores.  To this point, our strong tips for shopping Rolex prices and popular models can help prepare you for your online venture. Because, just as there are both reputable and ill-reputable watch dealers in the physical world, there are as well in the cyber-world. So, before you begin shopping for Rolex watches, or any other fine Swiss watch, follow these 6 important steps:
1. Do Your Research:
Be sure to research the type of watch you want. Online dealers are particularly good at selling watches you have already selected. Attempting to Internet shop for a watch by trying it on, feeling its weight and fit is impossible. Subsequently, attempt to try a watch at a brick-and-mortar store before ordering online (although brick-and-mortar stores particularly like this practice).  Reputable online dealers, such as BeckerTime,  will allow you to exchange the watch within a pre-defined trial period with "no questions asked."
2. Do Your Research on the Online Retailer:
Rolex never sells watches online, and their Authorized Dealers do not as well. Online Rolex Dealers only sell pre owned watches, or new watches from the Gray Market. Because Rolex has high sales quotas for their authorized dealers, some Authorized Dealers sell their stock to the Gray Market at lower prices to keep their stock turning and quotas met. Online watch sellers should have a:
Physical address that you can verify with Google and Google Maps
Phone number for which you can call and discuss the transaction
Valid email address. You should receive a prompt response to your questions.
In many respects, you are buying the online watch dealer as well as the watch. If there is the faintest of odor with an online dealer, move on. Learn more before purchasing a Rolex watch.
3. Verify that Authenticity is Guaranteed:
The online watch dealer must stand behind the authenticity of the watch. With the prevalence of fake watch websites selling Rolexes, only a trained veteran can spot a genuine Rolex. Rolex Service Centers inspect an incoming Rolex by removing the caseback and insuring that the main plate serial number, serial number on the case (between the lugs with the bracelet removed), and inside the dial all match with their records. Online sellers do not have access to the Rolex database, but they can spot a genuine Rolex after years of training. The watch with its original box and papers is a start for guaranteeing authenticity. Check out the importance of Rolex box and papers.
4. Make Sure there is a Certified Rolex Master Watchmaker available:
There are watchmakers who claim that they can repair Rolex, and then there are Rolex Certified Watchmakers. Don't confuse the two, and don't let an online dealer attempt to confuse you. A certified Rolex Watchmaker must pass a five-day, rigorous American Watchmakers-Clockmakers Institute (AWCI) CW21 test in order to have access to Rolex parts, Rolex technical guide library, and Rolex tools. Rolex certified watchmakers also have access to Rolex's serial number log to authenticate a Rolex watch. Be sure that any Rolex you are considering has been either serviced or inspected by a Rolex Certified Watchmaker to establish its durability and authenticity.
5. Verify the Longevity of the Online Watch Retailer:
A questionable watch retailer can change Internet storefronts in an instant. Look to see if the how long the dealer has been in business and check third parties such as the Better Business Bureau. Asking about a particular dealer on an online forum, such as TimeKeeper Forum, also is a good source for credibility.
6. Verify that Shipping is from the United States:
For buyers in the United States, verify that the watch is shipping from the United States because there are stiff import restrictions for incoming Rolex into the United States. The only importer of Rolex watches is Rolex USA in New York City. All other Rolex watches will be turned away at US Customs. More information on Rolex and US Customs is available on a June 25, 2012 BeckerTime article.
Needless to say, BeckerTime fulfills all of these tips, so before shopping for your Rolex watch online, visit us today.
BeckertimeBE
— Featured and Body Photo Credits: Pexels (cc) & BeckerTime's Archive.