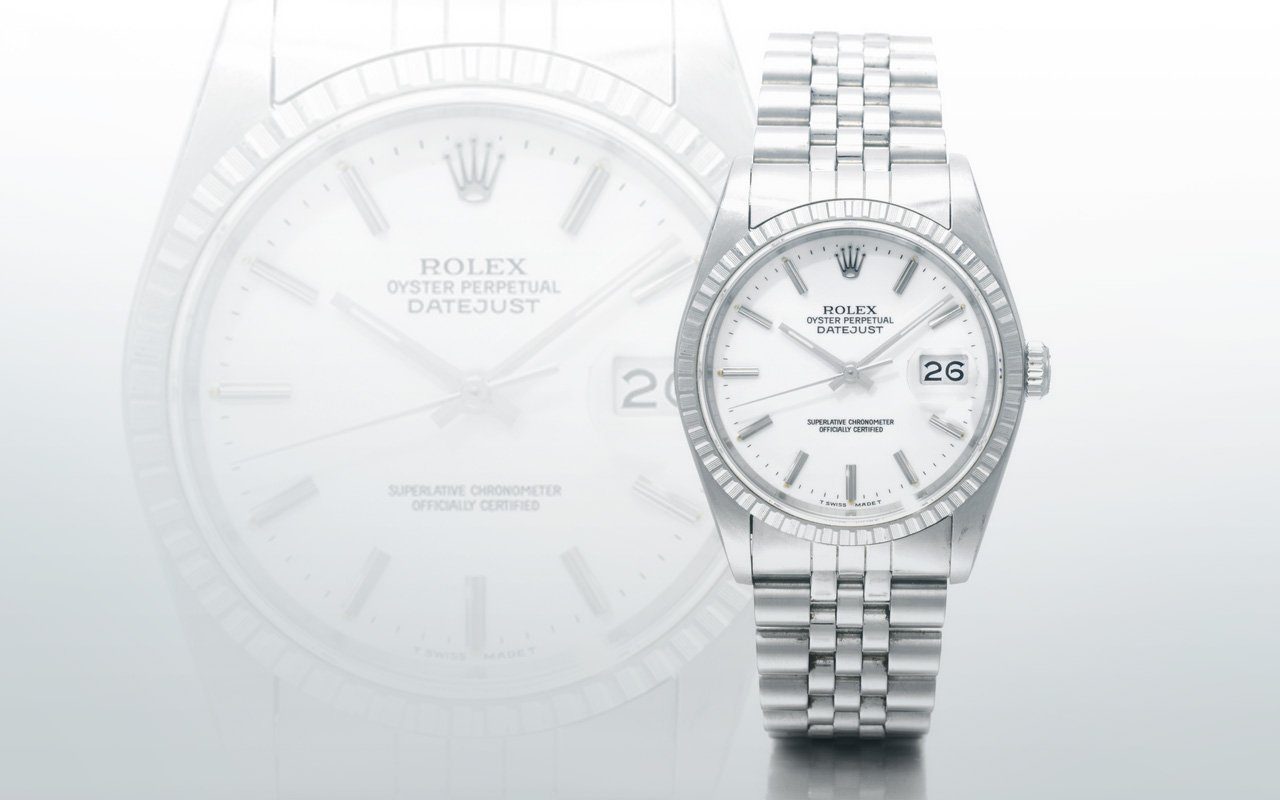 A Most Interesting Rolex Datejust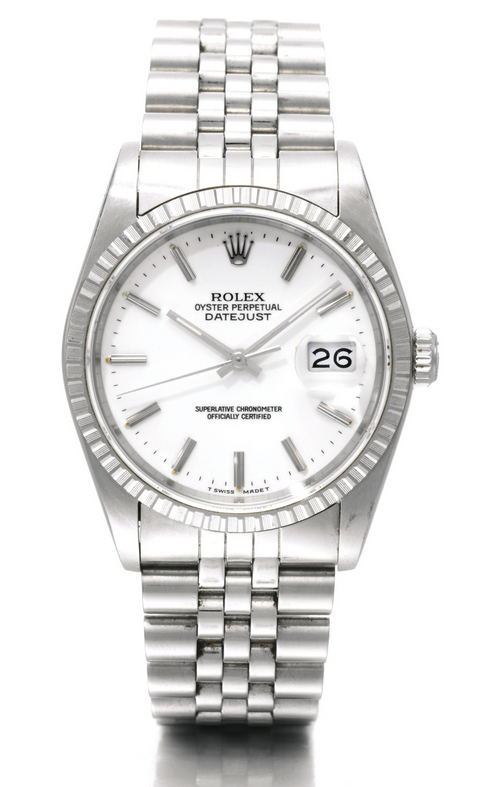 When is a Rolex not just a Rolex? Why, when it's been modified by none other than the legendary George Daniels, of course!
Take a quick look at the watch above. Looks like a typical, garden variety stainless steel Datejust, doesn't it? But if you lift the hood – or, more accurately, remove the back – what to your wondering eyes will appear, but a coaxial escapement retrofitted to the nickel plated Rolex calibre 3135 movement.
Yes folks, this was the watch that Dr. Daniels used to pitch the co-axial escapement to Rolex, who had invited him to Geneva to discuss the concept in 1984. Two years later, it was one of six watches displayed at Baselworld to demonstrate the concept. (The other five watches were by Omega, Patek Philippe, Zenith, Urban Jurgensen and one of Daniels' own creations.)
And we're late to the party now in 2015, but this watch sold at Sotheby's in London on November 6, 2012. The pre-auction estimate was £5,000 – £7,000 (roughly $8,000 to $11,000 in 2012 dollars). It sold for £21,250 including buyer's premium £5,000 – £7,000. It sold for £21,250. ($33,915 at the time).
Not a bad little piece of horological history for any collection.