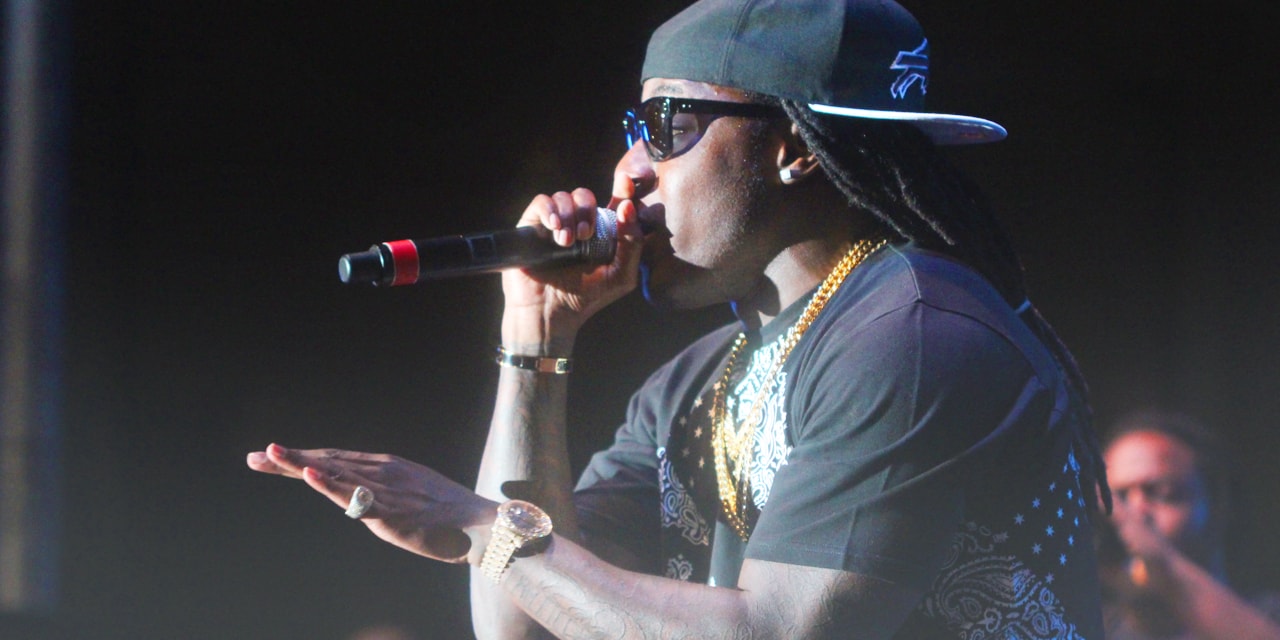 Ace Hood should have done his Rolex research
In an industry where flash and bling rank highly, and appearances sell, it is an easy environment where one can pay a lot of money, still not get genuine, and still not get quality product… Rapper Ace Hood (aka Antoine McCollister) learned that in a hard, very public way. Last week while being interviewed on the Black Entertainment Awards (BET) awards show red carpet, the bezel on his diamond encrusted Rolex fell off while on national television. Hood was in the midst of a televised Power 106 interview with Bow Wow and Angela Simmons when the bezel fell off, and the rapper drops down to find the bezel, derailing the interview subject from music to his watch. "You lose something bruh," was heard coming from Bow Wow when the bezel hit the carpet.
Afterwards, Hood commented on his wardrobe/watch malfunction in a follow-up interview with Mando Fresko:
"When you spend so much money on a watch, certain things are not supposed to happen. My jeweler, I definitely had to fire the jeweler. He going through it, man… I spent $60,000 on that watch, man. I was just as shocked as everybody else was when it did happen. It never happened to any of my other watches or anything. I looked up. I ain't even know what it was. I figured it was my bracelet…"
This particular incident highlights what is well known in the industry that high end Rolex and other Swiss watches have aftermarket add-ons that might increase the retail value because of the precious metals or stones used. Unfortunately, the aftermarket tchotchke add-on does not match the quality of the original part. In order to move a medium priced Rolex, some jewelers replace bezels, watch faces, and hands with gold or diamond infused parts under the pretense that taking a $3,000 Rolex, adding $10,000 worth of diamonds and gold now makes the watch a $13,000+ custom made masterpiece. Unsuspecting watch buyers looking for bling don't realize that what they are buying is a frankenwatch not warrantied by Rolex. Rolex considers any watch that has been modified using non-Rolex parts as a counterfeit watch and will not honor the customary two-year warranty or service it at any of their world wide Rolex service centers.
That is not to say all modifications are bad, but Rolex considers them as non-genuine. For example, many Rolex wearers might remove the Oyster bracelet and replace with a NATO nylon strap, or remove the caseback and replace with a Swiss exhibition/see-through caseback. These modifications are completely reversible and are not intended to mimic the original Rolex part or function. Where this becomes a slippery slope is when unscrupulous jewelers will replace watch faces to increase the value of the watch such as taking a vintage Daytona, and adding a fake rare and iconic Paul Newman watch face to make it "rare" and inflate the value. Others unscrupulous jewelers will remove genuine Rolex parts such as bezels, hands, faces, and other parts and replace with fake parts, yet sell the watch as genuine.
Like with any high dollar purchase, do your research on the watch, and on the dealer representing the watch. Beckertime stands behind all its watches, and any aftermarket part used on a watch is listed as such in the description.
— Featured Photo Credit: Wikimedia Commons / CC BY.