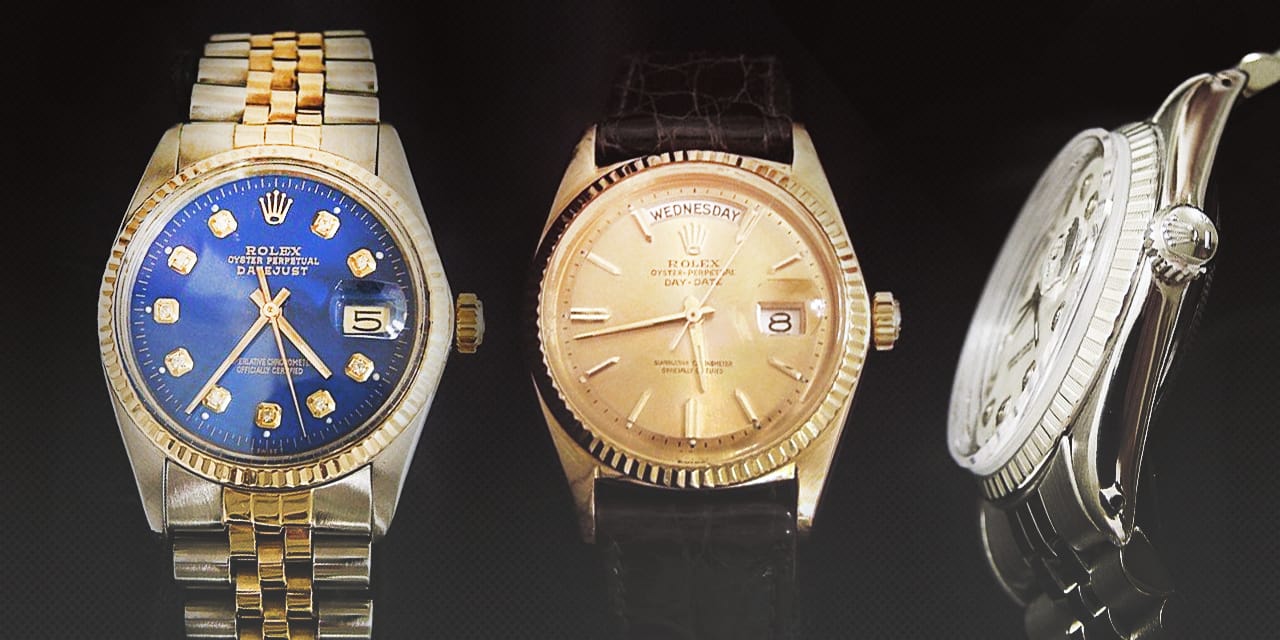 Beckertime's June Best Sellers – Rolex DateJust & President
When people think of Rolex the first impression is that of a Submariner, Daytona, or DeepSea 40+mm sport watches, but Beckertime's biggest selling watches for the month of June (2012) are two 36mm DateJust style watches. At a time when large watches are seen on the wrists of more and more stars and celebrities, the watch that is moving well for Beckertime are traditionally sized classics.
Crystal Warmth
The first of Becketime's popular watches is the two-tone stainless and gold datejust with diamond hour markers. This classic timepiece sports a two-tone 10 ct gold and stainless steel aftermarket Jubilee bracelet with folded end links and 14 ct bezel. This DateJust is light as compared to the beefier beasts out there now, and it has the comfort of a Jubilee bracelet and the easy to adjust Oyster style bracelet clasp.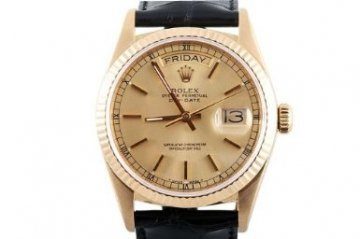 Beckertime's other best seller is the 18 ct yellow gold Day-Date President watch with genuine Rolex leather band and buckle. This Day-Date made famous by numerous U.S. Presidents and other heads of state wearing this, or platinum version of this timepiece. The Rolex Day-Date is the first patented wristwatch where both the day and the date change simultaneously and precisely at midnight. Like the DateJust, this watch is 36mm and has the comfort of a new Rolex leather strap. Unlike the stainless DateJust, this watch is 18 ct gold which brings both the weight and value with it. The comfort of the leather strap compliments the heavier watch. An all gold Rolex is deceptively heavier than it appears, but an all gold Rolex says much about the watch as it does the wearer.
Both of these watches have acrylic crystals which for many Rolex wearers is the preferred crystal because it possesses a certain warmth that one does not feel with sapphire crystals, and that they are easy to maintain scratches (just dab a bit of toothpaste on it and polish with a soft rag).
Wish List?
For the Month of June, Beckertime's top wish list item is the Rolex all stainless DateJust with engine turned bezel and custom mother of pearl dial with diamond hour markers. Like the other Rolex DateJusts of this era, it is 36mm and the comfort of an aftermarket Jubilee bracelet.
All of these watches come with Beckertime's No Risk Guarantee, Lifetime Trade-up Policy, and 1-year warranty.