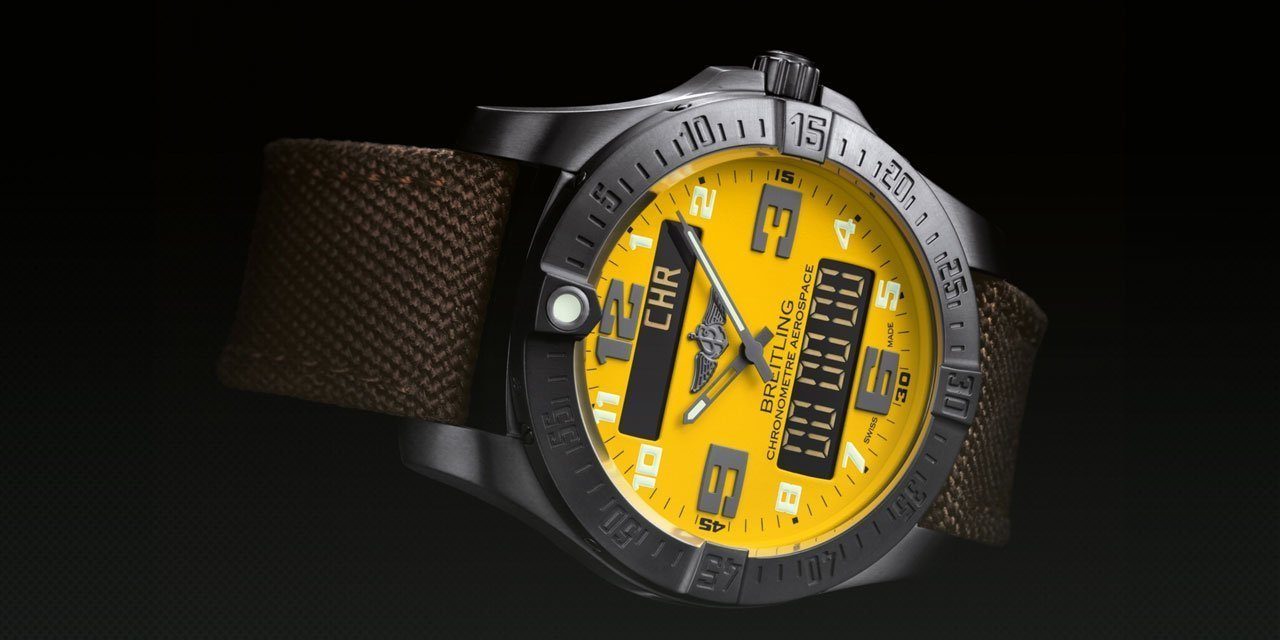 Check Out the Breitling Aerospace Evo Night Mission
If you want to see a handsome watch, check out the Breitling Aerospace Black Titanium watch – a new 300-piece ultra-limited edition. The watch has been dubbed the Aerospace Evo Night Mission, and is limited to a rather small boutique style limited editions. This makes it feel like it's more exclusive, and the yellow and black combo is definitely very "Breitling" looking. It also has a canvas strap which gives it a certain ruggedness that is very appealing. The Aerospace has a multifunction electronic chronograph that adopts a non-glare stealth look in the new black titanium version.
Read the full story here: Aerospace Evo Night Mission Black Titanium Watch.