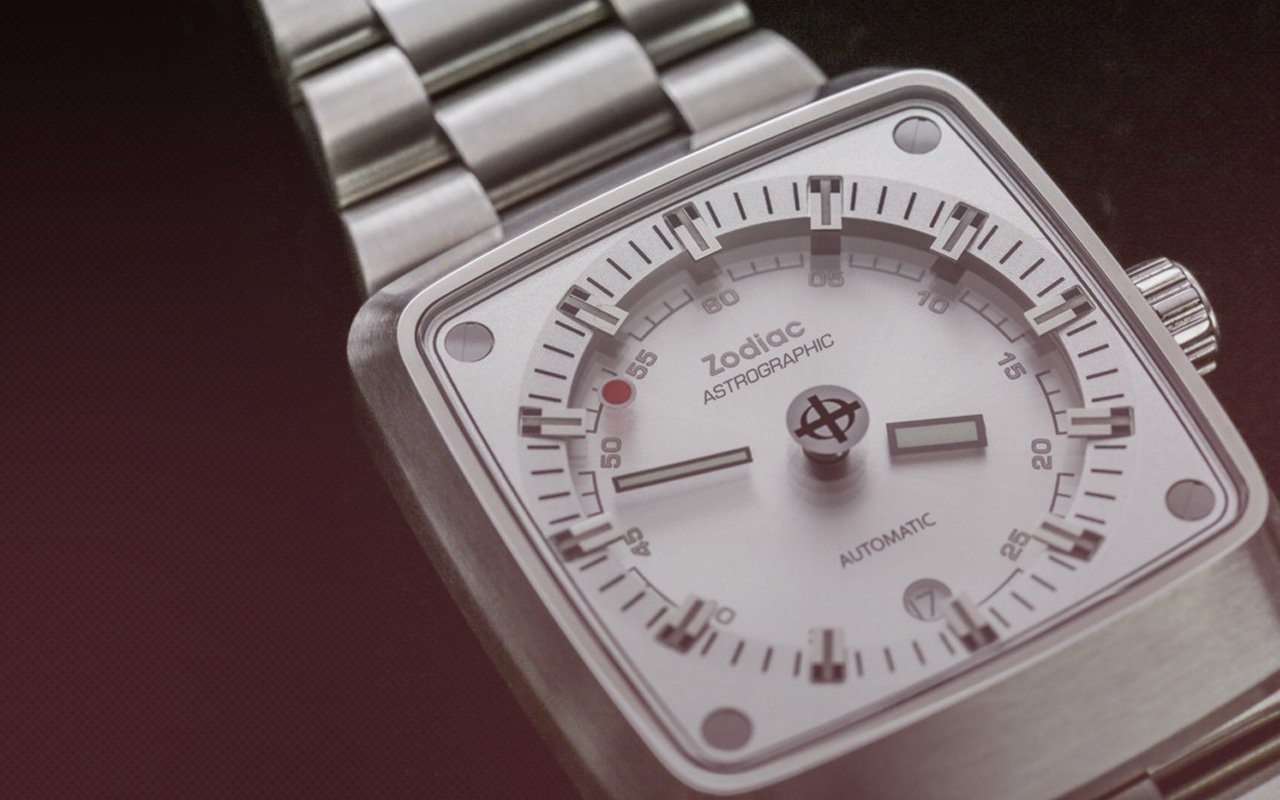 Check Out the Zodiac Astrographic Watch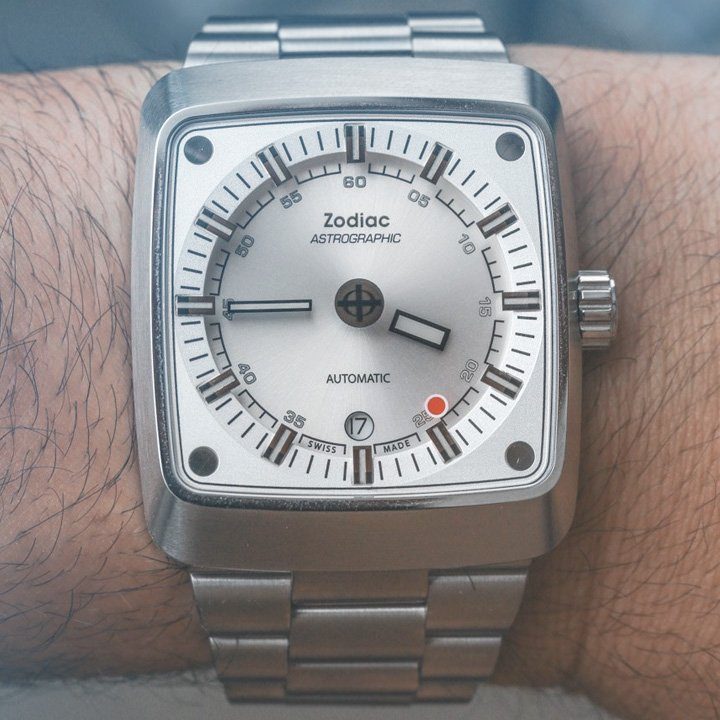 This watch might take you back to a time warp era that has recently been making a very impressive comeback over the last few years. The Fossil Group-owned Zodiac watches are back to being serious timepieces for watch people, and the best news is that they also deliver a solid value. In this article, you'll see a review on the modern Zodiac Astrographic that is a remake of the classic Astrographic originally made in 1970.
Interestingly, the Zodiac Astrographic exists as part of a class of "mystery dial" watches that date back to some 100 or more years ago. That time period was the Art Deco era, which is evident in the geometric design of the square watch. Cartier produced a series of mystery clocks which had hands that appear to float on the dial, which was also a popular trend of that era.
The mystery dial watches are an uncommon, but fun treat for collectors and those who like a little Art Deco style in their watches. What makes the Zodiac Astrographic unique as a mystery dial watch is that it's more sporty compared to others that are a bit more formal in their design.
Read the full story here: Zodiac Astrographic Watch Review