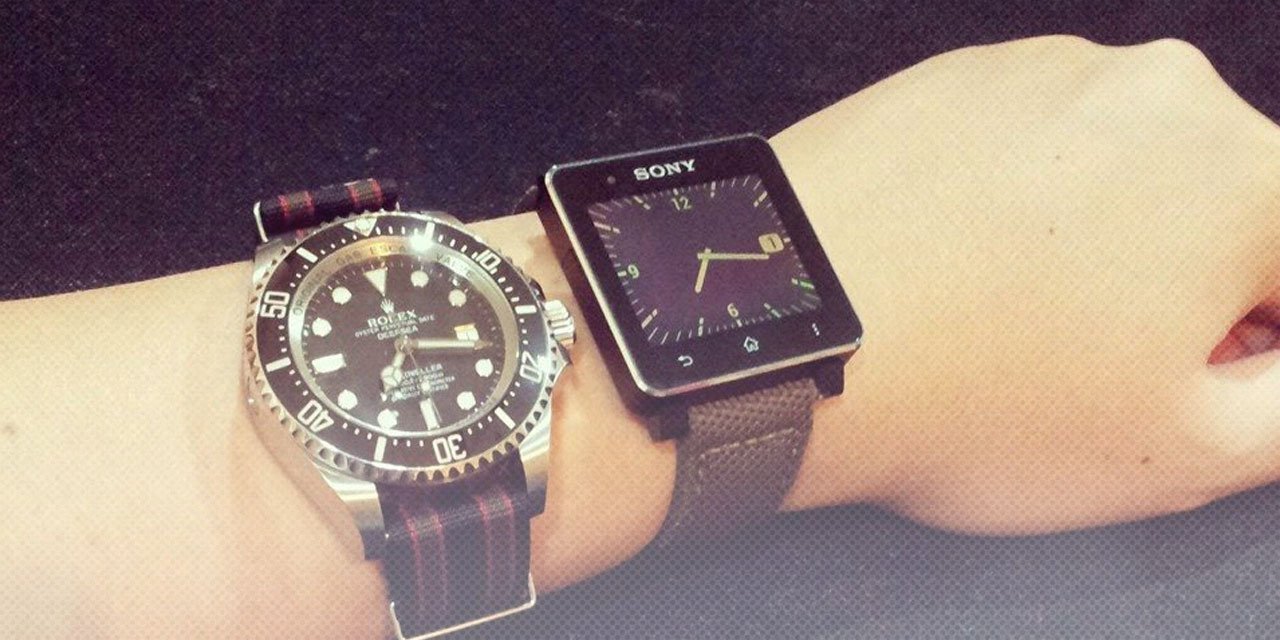 Don't Think, Even For a Second, That Your Smart Watch Will Ever Replace a Quality Used Rolex
We have a message to all the companies jumping on the bandwagon and manufacturing smart watches; stop it, we don't care about your smart watches. We don't care what they can do and anybody who talks into a watch looks like a fool. And we won't even delve into how hideous most of these watches look. Listen, we get it, there are practical purposes one might sport a smart watch at times. For example, they are great for tracking mileage and heart rate when you are working out on your treadmill, but other than that, leave the apps and other technologies to your smartphone. Another thing, don't think, even for a second, that your smart watch will ever replace a quality used Rolex.
Watches have been around for hundreds of years and have survived all technological advances so far, even the quartz watch movement of the 1980s. So we are very far from trading our Tag Heuer, Rolex or Breitling for an Apple watch. We also don't care that Samsung and Apple are rumored to be in the midst of creating watches that would threaten the luxury watch market, it will simply never happen.
Brands like Rolex, Corum and Bvlgari will continue to excel in the luxury watch industry and show absolutely no signs of slowing down. All of this despite the best efforts from the tech companies.
Here is why the classic wristwatch won't die.
Soldiers were given watches during the first world war, since then, the wristwatch has evolved into a major luxury market. You see, watches are sought after because of the quality of the product and the brand as the brand suggests a history, good taste and cultured past. That is, a luxury watch is a status symbol and many people buy luxury watches for what it says about them rather than the product itself.
In addition to brand recognition and history, pop culture also plays a huge factor in the status of a wristwatch. It is not at all uncommon for a major watch brand to secure a celebrity endorsement, endorsements that do attract consumers. This holds true as there was a 45 percent increase in Omega Seamaster sales after if was featured in the James Bond film Skyfall. We predict James Bond won't be sporting a smart watch anytime soon.
And it's not just the movie stars making these watch endorsements as athletes and musicians have jumped aboard as well.
Luxury watches have remained popular through the digital age due, in part, to their superior quality and craftsmanship. We might be very much attached to our iPads and iPhones, but there is just something charming, something magical about glancing at the Rolex wrapped around your wrist. Your Rolex is a high-quality item that you can enjoy on a daily basis.
Lastly, when you have aged and it is time to pass along family heirlooms to children, we are quite sure your kids would rather receive your Rolex than your Apple watch.
Just saying.