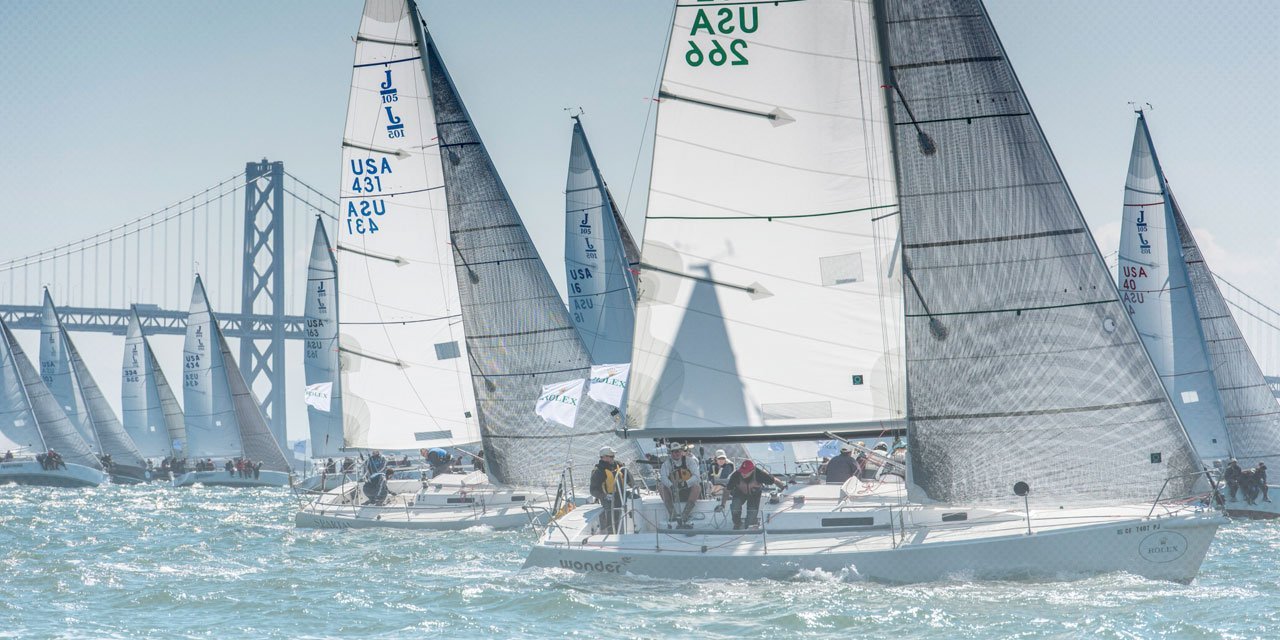 Everyone Wants to Race in the Rolex Big Boat Series!
Apparently there has been an entry surge for the Rolex Big Boat Series for 2015! The marquee regatta that is held every September on San Francisco Bay for the past 51 years has served up sublime racing conditions while the St. Francis Yacht Club has rolled out the red carpet for a post post-race venue.
This year, there has been a larger than usual list of entries to the 2015 Rolex Big Boat Series, which means the race is on course for yet another fantastic year of racing. There will be at least four j/boat classes represented, and the regatta will also be introducing a new PHRF sport boat class for 35 to 40 foot boats.
"Having over forty entries sign up this early is a great indication of the competition we're going to see in the fall," says StFYC Race Manager Lynn Lynch. "Not only are we seeing early sign-ups; we're seeing a variety of boats and fleets, including a surge in some new fleets."
"On top of all that, having Rolex as our sponsor allows us to take this from a race to an all-out event." Says Ruhne, on Rolex's tenth year of notorious sponsorship.
Read the full story here:
Entry Surge for Rolex Big Boat Series 2015