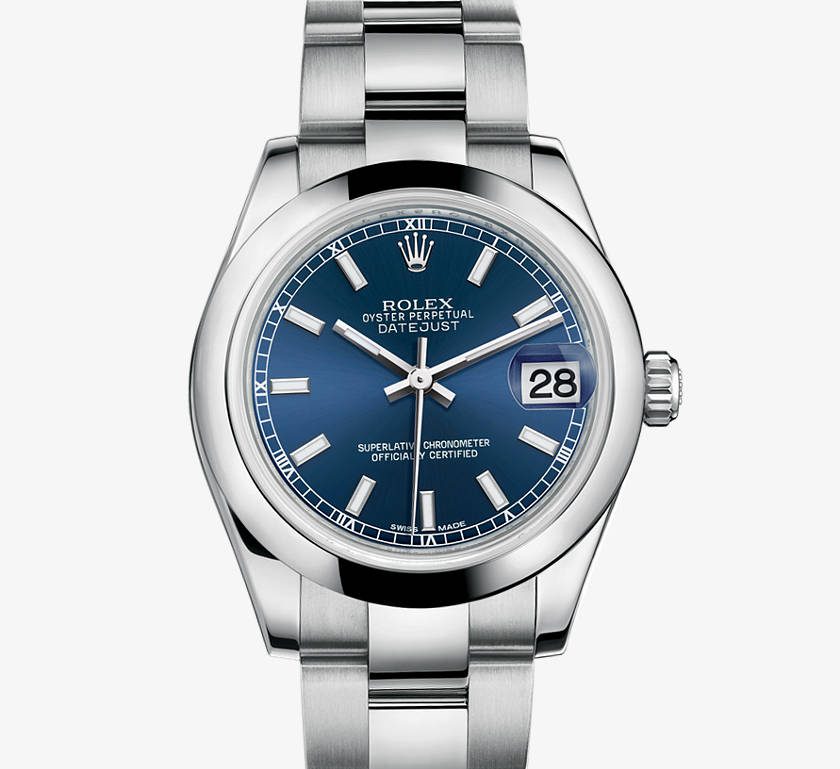 Favourite Rolex For The Lady In Your Life
I know we are all quite selfish when it comes to things that we are passionate about, watches and watch nerdery are no exception. There are instances where the special people in our lives also take an interest in this fascination hobby and passion of ours, just be ready for an expensive gift to be paid for from your wallet…
To be fair there are many ladies out there with exceptional taste and really appreciate high quality, well-made goods, so why not a watch? Well, a watch is a great gift for anybody, especially for someone you really care about, so below I will list a small number of Rolex watches that I think your beloved will like and cherish for many years to come.
To kick us off we have the classic Rolex Datejust 31, a smaller size, but perfectly formed. Really a superb and timeless design with the use of 904l steel, I have chosen the ref 178240 for the silver and blue dial colour combination, as it is neutral enough to go with most outfits.
If that is too bland for you we can 'bling' it up a little bit for the ladies who like a bit of sparkle in their lives, sorry gents! Next up, ref 116185, a 36 mm Datejust, this particular reference has an Everose Gold case, bezel is set with diamonds, the dial is a beautiful warm hue of pink, set with diamond hour markers. To finish off the whole ensemble, the strap rather than the usual Rolex metal bracelet, is a white leather strap, for the more contemporary lady. This size and colour combination really shines and shouts, COOL!!!
This is quite a common choice by the ladies, and I heartily agree, in fact I toast them on their choice of watch. The Submariner has spawned many copies, duplicates or homages in its long history, none more so than the now abundant Toy Watch Company, mostly plastic and brightly coloured homages of the Submariner design. These have been very popular with the fairer sex, but if it was up to me I would point them in the right direction and recommend a real piece of horology and craftsmanship. As we all know there are way too many Submariners to choose from! My choice is a relatively rare one from between the 1960s and 1990, the ref 5513. I really like this piece, even though it is not COSC certified, because of this fact there is less wording on the dial, meaning a cleaner and better balanced dial. Additionally unlike the new watches with solid links and the extra weight, the 5513 I believe has a bracelet made of hollowed links, making for an easier to wear and lighter prospect all round. Yes I know this is a favourite of us boys, but you cannot deny that it makes for a great unisex watch!
And there we have it, what do you think about a Rolex for the lady in your life?