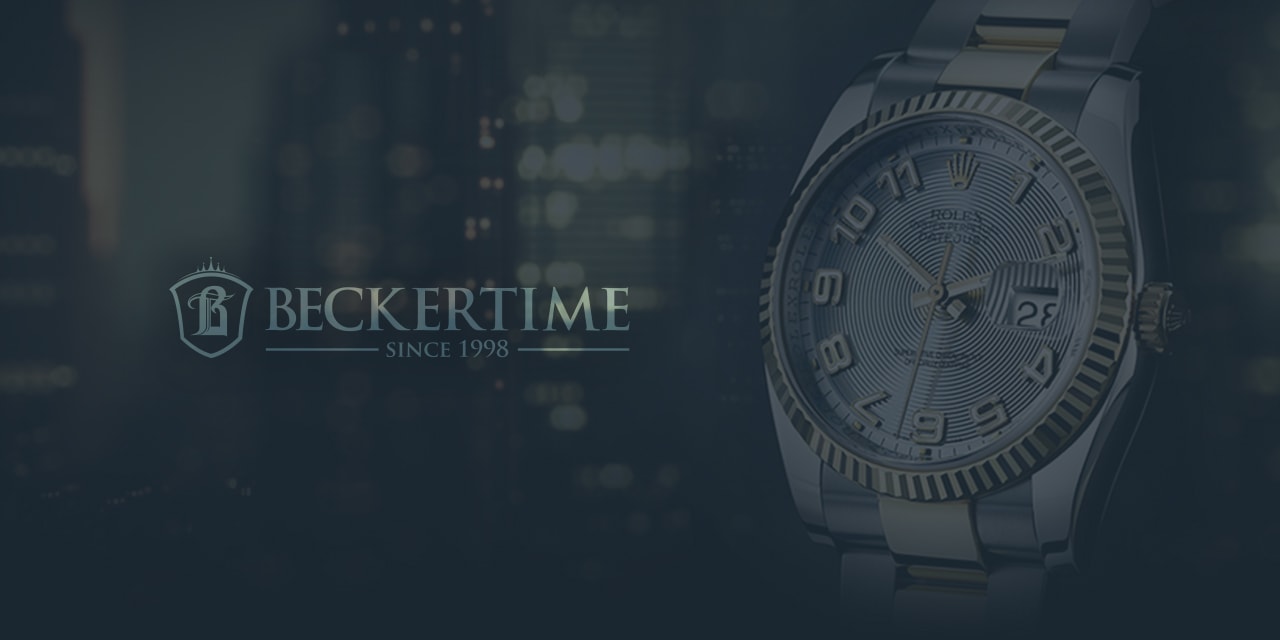 Five Different Ways to Customize a Rolex Watch
While some people are happy with the way a Rolex looks in its original form, others love to customize their Rolex watches to suit their own tastes. In fact, there are a lot of buyers who purchase relatively simple and inexpensive pre-owned Rolex watches from the secondary market with plans to modify it. There are several different ways to customize a Rolex watch and today we'll be exploring a few of them.
Customize a Rolex by Changing out the Bracelet
The easiest way to customize a Rolex is to switch out its bracelet. Alternating between a metal bracelet and a leather strap, for instance, is a great way to change the overall look of a Rolex instantly. It is cost effective and temporary—you can always go back to the original bracelet whenever you want.
There's a slew of different bracelet and strap styles to choose from; the possibilities are endless. Even if you prefer sticking to metal bracelets, changing from an Oyster bracelet to a Jubilee bracelet can drastically change the style of the Rolex watch, shifting from sporty to dressy.
Aside from metal and leather, other prevalent materials for watch straps include NATO-style straps and rubber straps. These are particularly popular with Rolex dive watches such as the Submariner or the Sea-Dweller. Let's not forget James Bond wore his Rolex Sub on a NATO-style fabric strap and who is going to argue with 007's sense of style?
Changing out the straps and/or bracelets is a common occurrence among Rolex owners—so much so that there are companies that specialize in making high-end watch straps exclusively for Rolex watches. What's more, there are plenty of original Rolex bracelets in the secondary market that can be purchased too. However, just make sure that the bracelet and/or strap you want fits the case of the Rolex watch it will go on.
Something to note is that it is somewhat easier to change out bracelets and straps on vintage Rolex watches since they typically have lugs holes on the case. Rolex began phasing out lug holes in the mid-1990s. Subsequently, it is a little bit more challenging to remove a bracelet from a case without lug holes but it can certainly be done with some patience.
Customize a Rolex by Replacing the Dial
Another way to customize a Rolex is to exchange the dial. Depending on what kind of dial you opt for, changing the face of the watch can range from a subtle refresh to a dramatic transformation. Some popular options include selecting a different color or finish, selecting a different material such as enamel or gems, or selecting a different hour marker style.
Compared to switching the bracelet (which you can do yourself), fitting a whole new dial is a more involved process that requires a professional watchmaker. In some cases, Rolex service centers will replace your dial for you as long as the dial you want is available on your particular model. However, it is quite expensive to do that. An alternative way to go about a customized dial change is to buy a dial yourself and bring it to an independent watchmaker to install it into your Rolex. Again, it is crucial that you know what size dial you will need for your specific watch and make note of any apertures (for instance, date or day windows) necessary.
Customize a Rolex by Setting it with Gems
One of the most popular ways to customize a Rolex is to set it with aftermarket gems. There are a variety of ways to add some extra sparkle to a Rolex watch. You can go subtle with some diamond hour markers on the dial. Or go extra with a diamond or gem-set bezel. These days, the so-called "Rainbow" style bezels set with multi-colored sapphires or other gems are particularly trendy thanks to Rolex's coveted Rainbow Daytona watches.
If you love an iced-out Rolex, then you can blanket your watch almost entirely with diamond pavé from the case and bracelet to the dial and bezel. However, make sure that you entrust your Rolex with a jeweler who is experienced in customizing high-end watches with gems because this is an expensive—not to mention permanent—endeavor.
Customize a Rolex by PVD or DLC Coating
In the past decade or so, we've witnessed a booming interest in blacked-out watches. Moody and masculine, all-black watches are offered by a host of high-end watchmakers—but not Rolex. So the only way to get your hands on an all-black Rolex watch is to go with a custom one.
There are two main ways to coat a stainless steel watch in black: Physical Vapor Deposition (PVD) or Diamond Like Carbon (DLC). The processes are similar whereby multiple layers of material are bonded to the stainless steel surface via vapor condensation produced in high temperature environments. However, because DLC also utilizes a blast of carbon on the surface, it is more resistant to scratching and considered higher quality than standard PVD.
Regardless if you decide to PVD or DLC coat your Rolex watch, as always, go with the best company you can afford to execute this complex and permanent procedure.
Customize a Rolex with Hand Engraving
Finally, a highly unique way to customize your Rolex is to have it hand engraved by a master engraver. Similar to the art of gun engraving, the artisan will essentially engrave an intricate pattern into the metal surfaces—case, bezel, and bracelet—of your Rolex, resulting in an ultra-distinct finish. This look is certainly not for everyone, but there is a growing cottage industry of craftsmen who are specialized in engraving Rolex watches and other luxury timepieces.
As you can imagine, this process takes an enormous amount of hours to complete and it is very costly. Plus, once you hand over your Rolex to customize it with a hand-engraved finish, there is no going back!
Before You Customize Your Rolex…
Customizing a Rolex can be a fun way to add your own spin to your special watch—despite what the purists say. However, it is important to remember that once you modify any component of your Rolex, the company will no longer service it at their authorized service centers. The good news is, there are plenty of independent watchmakers that will service your custom Rolex watch should you wish to go that route.