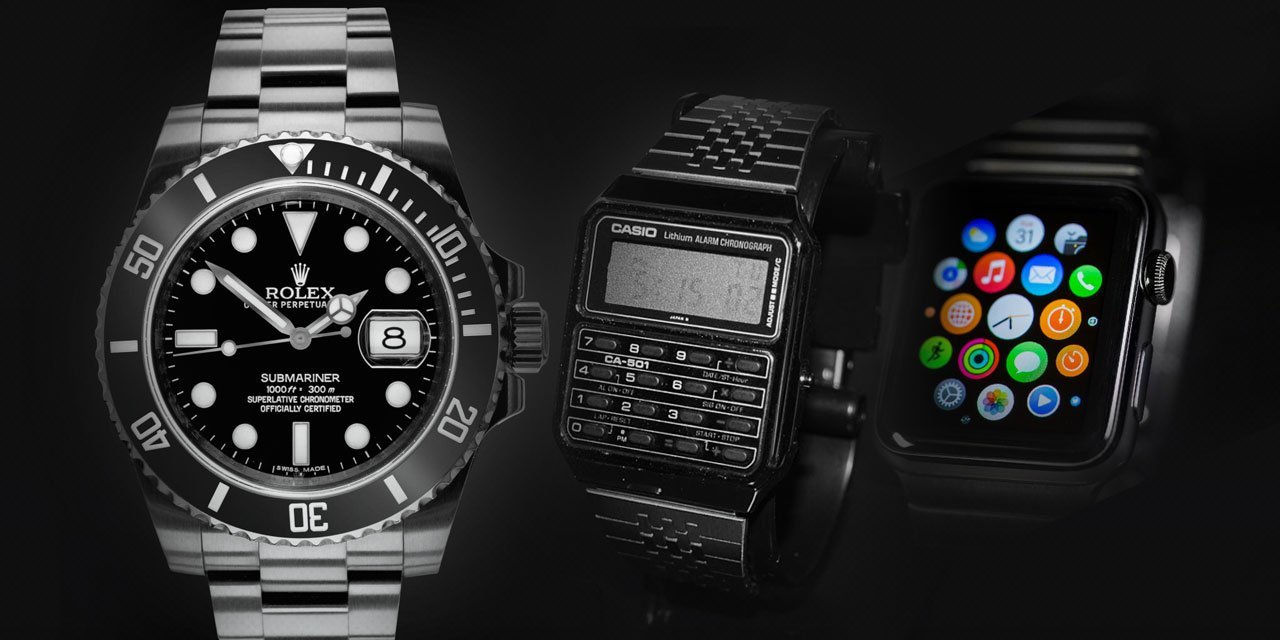 I Have a Used Rolex Submariner, an Apple Watch and an Older Casio With a Built-In Calculator; Which Watch Should I Wear?
Dear Watch Master, I will be attending a rather elegant party in the near future. I have rented a nice suit for the occasion and have set an appointment with a manicurist. Basically, I want to look good for this event, down to the smallest of details. I am facing a dilemma, however, as I can't choose which I want to wear. I have a used Rolex Submariner, an Apple Watch and an older Casio with a built-in calculator; which watch should I wear? I'm thinking the Apple Watch or Casio will make me look smart and wearing the Rolex Submariner will make me look like I'm showing off. Please help.

Perplexed in Philadelphia
Dear Perplexed in Philadelphia,
Watches are made for specific purposes and you want to avoid common fashion blunders by carefully matching your watch to the style of suit you will be wearing and the formality of the function. So take the following into consideration before making a final decision.
Black or White Tie
As far as formal events are concerned, historically speaking, it would be considered rude if you were to even wear a watch to such an event. Wearing a watch to an event like this implies that you will be checking the time quite often in hopes of making an early getaway.
Business Dress
If you are attending a business function, a dark conservative suit is the likely attire. It really doesn't matter what type of watch you wear in these situations as everybody is too busy boasting about their business prowess to even look at their watches.
Casual Gatherings
There are casual gatherings that call for casual suits. If this is the type of event you will be attending we recommend you leave your watch at home. Events like these often lead to the excess consumption of alcohol and you risk passing out and having your watch lost or stolen.
Sports Events
Wearing a watch to a sports event is completely inappropriate as there are no watches on the market that will match your face paint.
Actually, we are just kidding around with you. The real answer to your question is the Rolex Submariner should be worn to all events, regardless the event type or the attire. In fact, we can't think of any reason you should even consider wearing an Apple watch or a Casio watch with a built-in calculator. Seriously.
Cheers,
The Watch Master