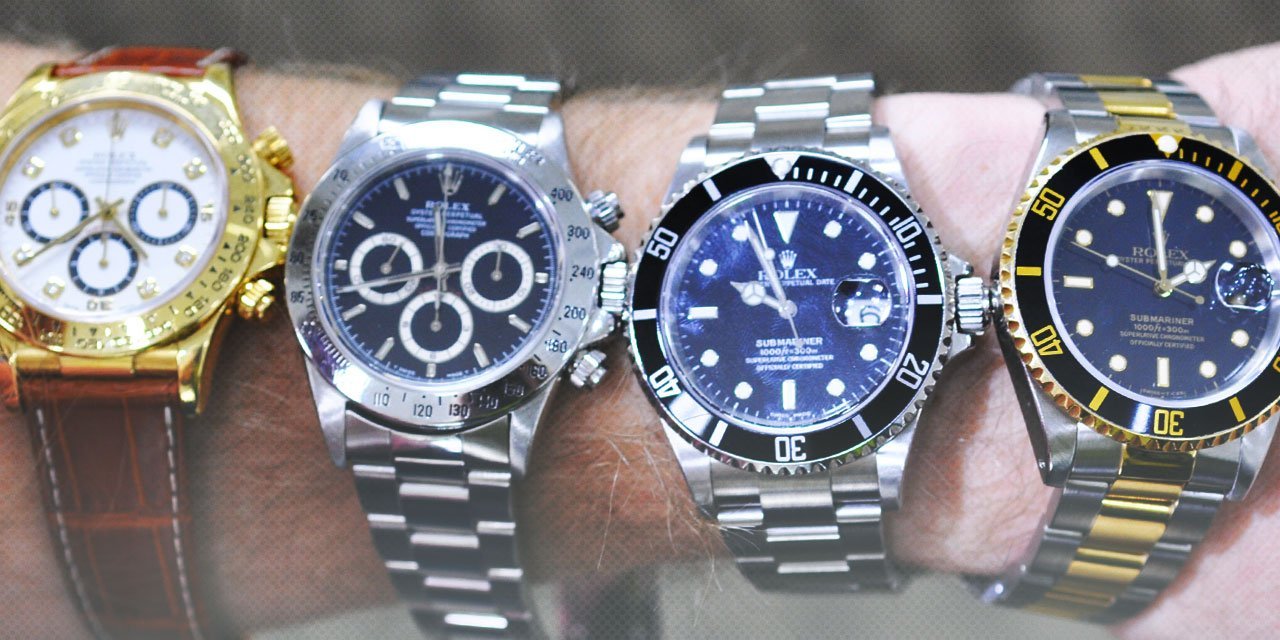 You Need to Shop Pre-Owned Luxury Watches
Remember when you were in your late teens and you got that wonderful Casio digital watch for Christmas or as a graduation gift? You wore that baby with pride, for several years until you realized digital watches were no longer the "in" thing.
Since the day you discarded your beloved Casio, you have owned any number of watches. You started off with a Timex, then moved on to a nicer Seiko and perhaps even a lower end Invicta watch. You were more into how the watch matched your outfit than how a watch could be an extension of your personality.
You are no longer that gullible child who was dearly in love with his Casio. You are a grown, successful man whose ideas about watches needs to change.
It's time you stop merely settling for a fashionable watch and start looking for a watch that will bring out the real you. You need to shop pre-owned luxury watches.
Now, you could just go for the biggest name in the luxury watch industry and buy a pre-owned Rolex watch. But mind you, there are several worthy brands of luxury watches out there including Breitling, Corum and Bulgari. So you might want to do a little research to discover a brand that will suit you best.
Still not convinced you need a luxury watch? We can help.
Beyond aesthetics, one thing that a luxury watch does very well is to keep the time. That low-end watch you're wearing right now was probably assembled in China by an eight-year-old or in some pollution-spewing factory. And you can just imagine how they deal with quality control. When you choose a luxury watch, like a used Rolex for example, you are getting a watch that has been hand assembled with the highest quality materials. Your Rolex watch not only looks fantastic, it keeps perfect time as well.
When thinking about buying a luxury timepiece, you need to realize it's more than just a purchase, it is an investment. Lesser quality watches never retain any sort of value and will never garner much in the resale market. A luxury watch, however, will retain much of its value, that is if you ever wish to part with it.
To be brutally truthful, looks do matter. And you will certainly garner more positive attention if you are well dressed than if you dress like a slob. But regardless of the outfit you happen to be wearing, you will look so much better with a luxury watch on your wrist. Such luxury watches subtly display a manner of wealth that is almost whispered as it is so quiet. Just wait and see where all eyes go as you discuss the latest basketball game with your friends or the sales figures with your work colleagues. All eyes will be on your luxury watch.
Lastly, as a man, you want to hand something down to your son that he will cherish for his lifetime. A luxury watch is a perfect effect to bequeath to a loved one.
So go ahead, take a look at the luxury watches.