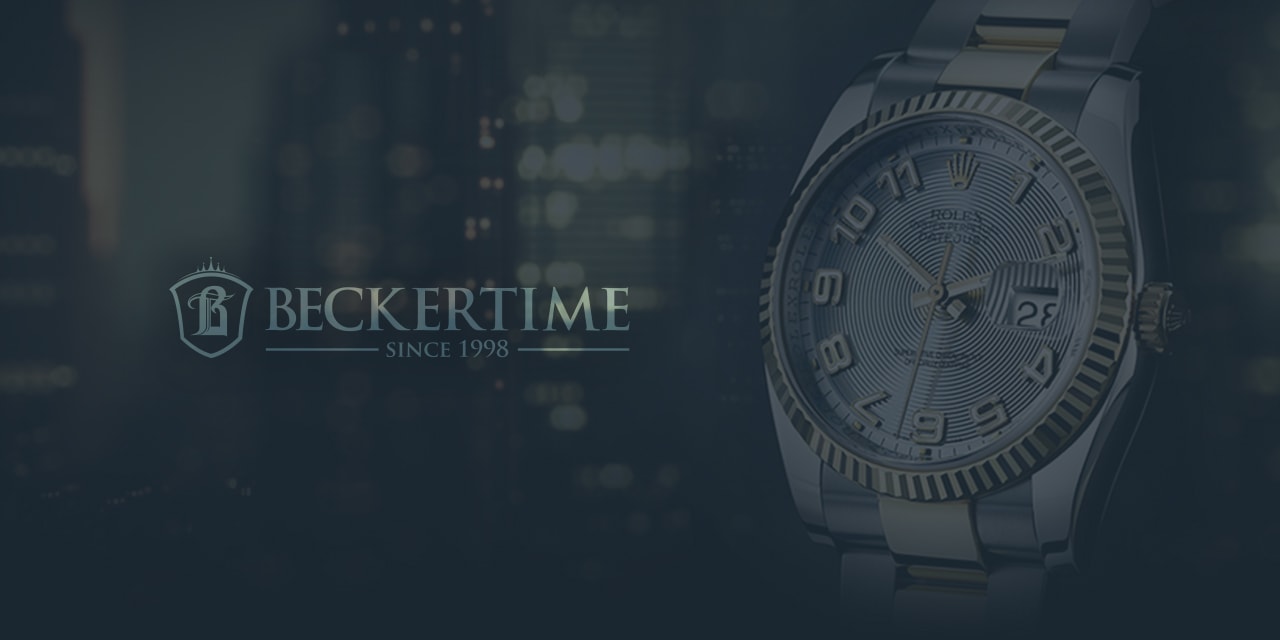 Rolex Customization—Faces and Cases
Changing or modifying the most visible aspects of a Rolex watch obviously has the biggest influence on its aesthetics.
Whether you choose to customize the dial or swap it out completely, add elements to the case and lugs or substitute one bezel for another, what you end up with essentially is an entirely new watch—on the outside at least.
There are a whole host of things you can do, some inexpensive, others extremely costly, but all hugely affect the overall look of any piece.
Below, we take you through some of the options available should you decide to transform the face of your Rolex.
The Dial
The range of choices open to you when it comes to changing your Rolex's dial are practically limitless.
Depending on the model, you could simply swap it for another genuine brand example in a different color. Pieces like the Datejust and Day-Date are prime candidates for this, there being a bewildering number of alternatives offered as standard issue in the lineup.
Or you could opt for the luxury of diamond enhancement, adding a touch of sparkle to hour markers or else swathing the whole dial in gemstones top to bottom.
Of course, buying in the authentic Rolex parts is the most expensive route to any modification, which is why many owners choose to go with a third party manufacturer. As well as keeping the costs down, it opens up possibilities not catered to by the brand themselves.
The variation in color is now unlimited for any watch, whether one of the more dressy specimens or any of the iconic Professional collection. Always fancied luminescent yellow indexes on your Explorer? No problem. An urban camo Submariner? Coming right up.
In addition, the dial itself can be forged from some exotic material. If you wanted the GMT-Master II with the meteorite dial recently released at Baselworld 2019, but didn't fancy sitting on a waiting list until the middle of next decade, you can recreate the look with an aftermarket component. Similarly, mother-of-pearl offers another completely one of a kind look, with no two patterns ever the same.
Jade, opal, ferrite, onyx, petrified fossil—all are available as an aftermarket option for your Rolex.
If you just wanted to add a little personalization, you can have your initials discreetly engraved on the dial. Along the same lines, a company logo can be inscribed, or maybe that of a favorite sports team, or even an illustration of some kind. There really is no limit to what you can do to make your Rolex uniquely your own.
The Bezel
Like the bracelet, changing the bezel on your Rolex is one of those things that has a disproportionately huge effect on the visual as a whole.
For many of the models in the brand's portfolio, the surround has become its most significant feature. They were the first to come up with the idea of the rotatable bezel, initially on the short lived Zerographe in the 1930s, then the Turn-O-Graph 20-years later, before nailing the concept with two of horology's most revered legends, the Submariner and the GMT-Master. Others in the catalog have gone onto include it since then, but it is those two tool watch titans from the 1950s with which it remains most associated.
Over the years they have been issued in a number of celebrated versions, with the GMT especially being defined by its numerous color schemes. First was the Pepsi, perhaps the most famous of all in its blue and red. That was followed by the brown and gold Root Beer, the black and red Coke, the blue and black Batman, as well as a solid black type. We find many of our clients keep a selection of these different bezels and enlist us to swap and change them whenever the mood strikes.
It is a similar situation with the Submariner. The world's favorite dive watch has also been given several different liveries over its 60+ year run. The standard black surround is as timeless as you could want, but green has been used on a couple of models; the 50thanniversary piece nicknamed the Kermit, and the Hulk which followed a few years later and also included a green dial.
A pricey example in white gold with blue surround and dial debuted in 2008 and became known as the Smurf. All these looks, and countless more never before seen in the official Rolex selection, can be created with aftermarket parts.
However, probably the most sought after look is through diamond enhancement. The brand offers plenty of models straight out of production with fully iced-up bezels, but many of our customers come to us to fit jeweled surrounds. Choosing an independent company to do the work makes the most commercial sense, as the money spent on a bezel directly from Rolex, and it could well be the better part of $10K, will never be recouped should you decide to sell the watch on. An aftermarket alternative, being vastly less expensive in the first place, means much less of a financial hit.
The Case
Your Rolex's case and lugs offer plenty of scope to stamp your individual tastes as well.
Having the case, as well as the bracelet and often the bezel, completely blacked out with a DLC (Diamond-Like Carbon) or PVD (Physical Vapor Deposition) coating is currently hugely popular, partly because Rolex do not offer an all black watch of their own. It gives any model a cool, stealth-like aura, and is particularly well suited to the dive collection.
If you spend any time on the watch themed pages of Instagram, you will notice just how prevalent hand engraving is at the moment too. Done well, the highly skilled craftsmen who carve these intricate patterns into the metallic surfaces of a Rolex transform them into matchless and bona fide works of art.
Just as with the bezel, festooning case and lugs in diamonds and other precious stones is another option and has long been a fashionable choice. It can be as understated or as extroverted as your personal tastes dictate, with some people going for subtle accenting and others deciding to go the full-on hip hop mogul route. Again, you will need to track down an independent outfit to complete the work, so research is vital.
One other, fairly severe, type of modification is offered by companies that take a modern reference and reshape it to look like a celebrated vintage model. As well as altering the profile of the watch itself, they will fit other period correct elements, such as crowns and bezels, to complete the illusion. This, as with the engraving and diamond setting, is not something to decide to do to your Rolex on impulse, as there's obviously no changing your mind with it once it's done.
The Crystal
Going vintage is one thing, but some of the more modern alternative elements do a better job and many people want them incorporated onto their classic pieces. Most commonly, it is the older acrylic crystals covering the dial which we tend to change, with the contemporary synthetic sapphire replacements Rolex have developed being proved virtually scratchproof and extremely tough.
Although the sapphire crystal is superior in many ways to the acrylic, and significantly thinner as well, its one drawback is actually its solidity. It would take a huge impact but, if broken, a sapphire crystal will shatter, potentially causing a great deal of damage to the watch. The acrylic crystal would not, so it is down to the individual and how they wear their watch to decide which is best.
Before You Customize
This would be a good stage to mention the one caveat which applies to many of the points we've looked at here, and that is what Rolex itself thinks about all this modification of their products.
The short answer is; not much.
As far as they are concerned, the watch you originally bought is as good as it can be. Therefore, any customization after the fact is looked down on. Even more than that, the moment you change, swap or alter any part of a Rolex, the brand considers what's left a counterfeit. When it comes time to have your watch serviced, chances are it will be rejected and sent back to you.
Now, if all you've done is swap a dial or a bezel for an aftermarket alternative, then all good. You can just switch it back and send your watch away for maintenance with no one any the wiser. But if you've had it engraved or embedded diamonds in the lugs, that is no longer an option.
In that case, you will need to seek out a reputable independent service center to look after your watch, preferably one with a Rolex certified watchmaker.
If you were considering having your watch modified in any way, feel free to give us a call and we will be delighted to discuss all your options with you.