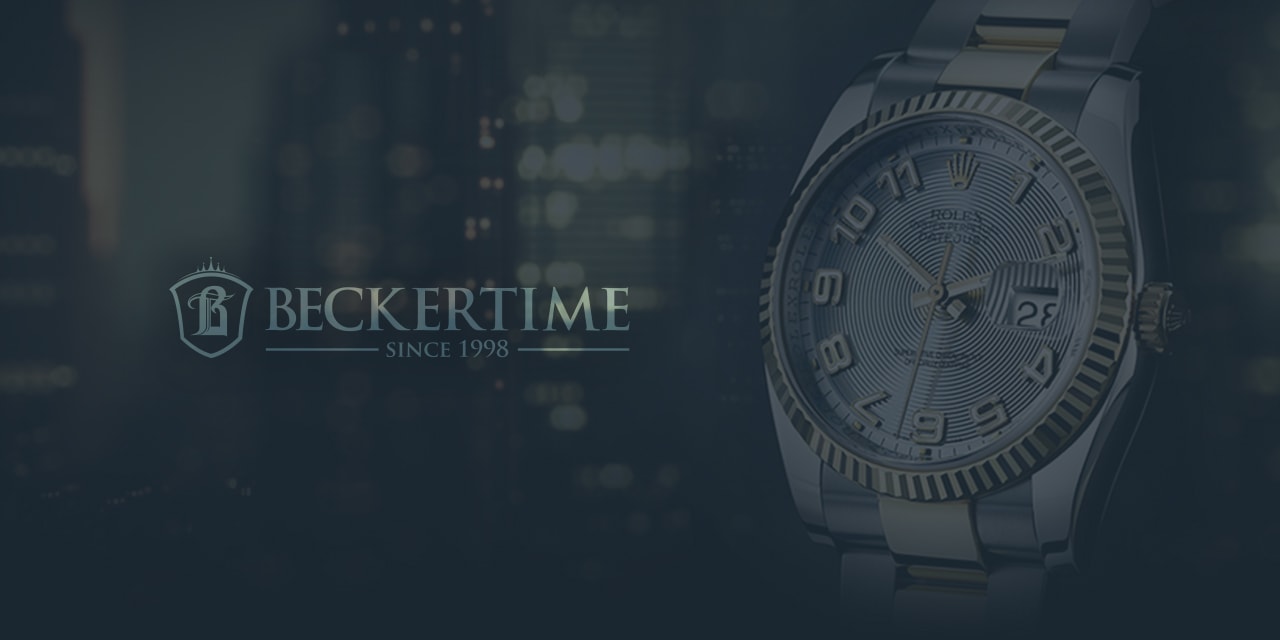 The Watch Collector Series: Original Versus Customized
One of the defining characteristics of many of the watch series' in the Rolex collection is the vast range of options in which each one is offered. Models such as the Day-Date and Datejust have scores of different configurations of bezel design, dial color and bracelet type. There are so many, in fact, that it becomes hard to imagine you would ever see two of exactly the same setup in real life.
Even several of the brand's professional tool watches come in a bewildering array of possibilities. The Daytona especially, their world-beating chronograph, has enough variety to match any personality and any occasion.
Or so you would think.
Original Rolex Watches vs Customized
For some collectors, the option to possess only original Rolex watches vs customized models is a clear choice. But for others, a standard, factory-issued Rolex, no matter how outlandish or individual, will always qualify only as a starting point. These are the people who see such watches as a blank slate. Watches that are available to anyone with a healthy enough bank balance, and therefore, not unique.
Customization
So what can you do when you really want to stand out from the crowd? When you want a timepiece that says something about you that nobody else's does?
There has been a healthy trend for customizing watches, and Rolexes in particular, for some time. Many see it as the ultimate indulgence. That is, taking an item that is already a byword for luxury and affluence and turning it into a piece that is truly personal. For examples, these crazy custom Rolex watches have definitely achieved that unique personal touch.
It can be achieved with something as simple as fitting a non-standard bracelet. Merely swapping out a metal band for a leather or even NATO strap has a massive effect on a watch's overall aesthetic.
The majority of Rolex's output comes on one of their famous trio—the Oyster, Jubilee or President. These are metal bracelets that have been subjected to the same levels of incremental improvements over the years as the watches themselves. But taking a real utilitarian offering such as the Submariner and fitting it with a luxuriously soft leather strap transforms it from a rugged all-out diver into a far more formal-looking piece. Set it up with a rubber or silicon band, and you are left with something fresh and sporty, and a world away from the original. Here's more information if you've ever wondered, what does Aftermarket mean?
The Dial and Bezel
If just changing up the bracelet isn't enough, you can also give the watch's face an overhaul. Swapping your piece's dial or bezel, either for a custom-made alternative from a third-party supplier, or else from a different but still genuine Rolex model, gives you the scope to build your own one-off creation.
This, however, is not something to take on lightly.
The Frankenwatch
Whether your plans are to sell your finished handiwork or not, what you have made is commonly known as a Frankenwatch. This means taking elements from other models and combining them into a new whole. It is a significant problem in the pre-owned market. This is where they fit relatively run-of-the-mill watches with non-original features. Then they pass them off as an ultra rare grail find. (Just ask John Mayer).
They are also, as far as Rolex themselves are concerned, counterfeits. Even if you have taken parts from other authentic Rolex products. As such, they will refuse to service or repair your watch when the time comes. Therefore, you'll have to make other arrangements.
However, it will certainly affect the resale value of your watch. So, openly declaring the changes you made to your buyer, should you decide to part with it in the future, will free you from any liabilities down the road.
There is no shortage of options available to shake up the look of your original spec Rolex with a new dial or bezel. Dozens of companies will either supply you with the parts directly for you to fit yourself (should you think that's a good idea!). Or else you can send your watch away to have them do the work for you.
You are able to take your pick from not only just about every color under the sun, but you will find examples of dials made from semiprecious stones such as onyx and opal, or beautiful natural materials like mother-of-pearl and even shards of meteorite.
It is an increasingly popular way to give a piece you may have had for a while a new lease of life, as well as stamping your own personality on a treasured model.
Adding Diamonds
Rolex issue a number of watches fitted with diamonds and other precious jewels straight from the factory. They employ legions of gemologists to handpick and set each one. These can range from subtle accents on hour indexes, to gem-enhanced bezels. In fact, this can range all the way through to practically every surface dripping in ice.
As you can imagine, these are generally not the cheapest watches Rolex offer. Look up these particular examples on the brand's own website. You'll usually find the ominous 'Price on request' tag where a dollar figure normally is.
A way to save a considerable amount of money and get the precise look you want is to just buy a regular model. Then, employ an after-market company to custom fit it with whatever stones you desire.
While this may sound like the ideal solution, there can be a huge discrepancy in both the quality of the gems, as well as the skill of the jeweler in setting them.
Clarity
Rolex exclusively use diamonds rated IF (internally flawless) in clarity, meaning no imperfections can be detected under 10x magnification. As for color, only the four purist grades measuring D-G—the highest possible. And, traditional jewelers painstakingly hand set every one.
With retrofitted stones from an unofficial source, there are no such guarantees. Although, it would seem unlikely that anyone else would have quite the quality control department that Rolex does.
Coupled to that is the same problem faced by those who swap dials and bezels for inauthentic alternatives. The moment anything not sanctioned by the brand itself touches one of their watches, Rolex considers it a fake. As a result, they won't have anything more to do with it until you restore it to its original condition.
Yet, as far as vintage collectors are concerned, an unadulterated, completely original Rolex watch will always beat a customized example. This is regardless of the supposed value of its diamond additions.
Conclusion
There are a great many options open to those who are more concerned with creating something absolutely unique. It's a move that sets their watch apart. A watch they won't come across on any other wrist. No doubt, owning only original Rolex watches vs customized versions will always be a topic among collectors and enthusiasts. And, it is just another factor that makes Rolex collecting, and ownership, the fascinating hobby it is.