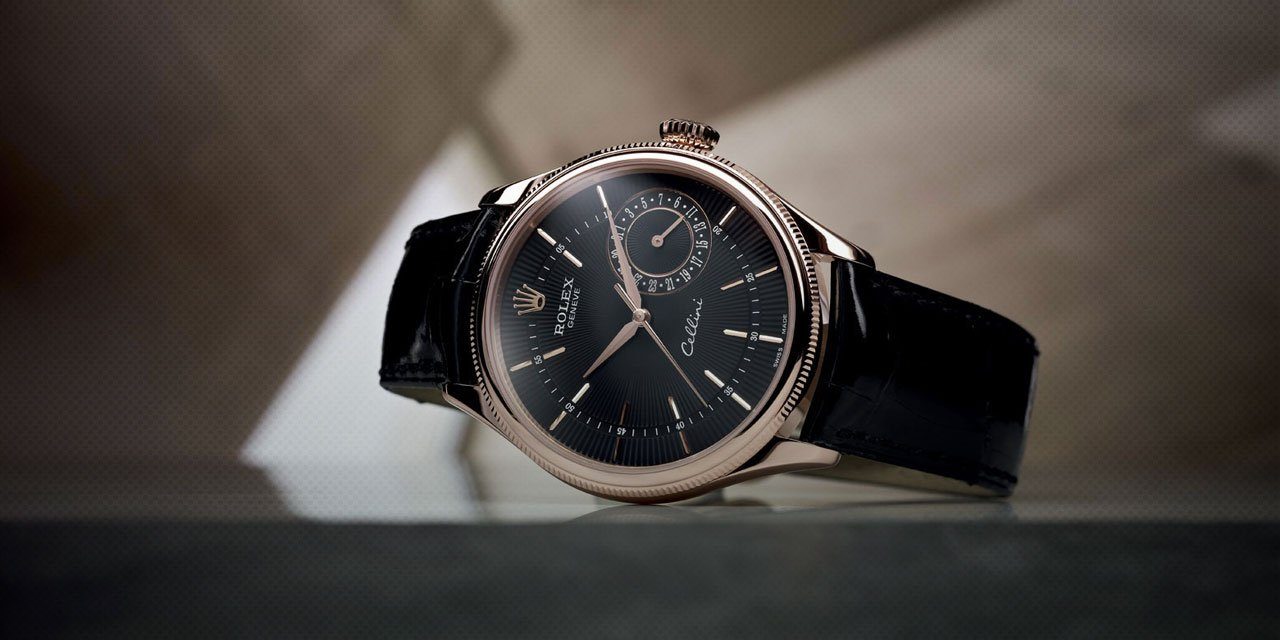 What You Need to Know About Rolex Cellini
The Rolex Cellini is a line of elegant dress watches that are perfect for sophisticated occasions that call for a suit or tux. While many older versions are a classic favorite, Rolex did launch three new and distinctive Cellini families at Baselworld last year, so here is what you need to know about them:
Cellini watches are first and foremost known for their refined elegance and simplicity, and the new timepieces embody that tradition. Each family is named for the information it conveys including time, date, and dual time. Although the families differ based on degree of mechanical complication, they still share several attributes.
The Cellini cases are available exclusively in 18k white or Everose gold, both of which are made in Rolex's very own foundry. The cases are also 39mm, which is the perfect size for modern dress watches. The casebacks on the newer models are still domed, just as they were in earlier eras, further showing the classic elegance of this handsome watch.
Read the full story here:
The Rolex Cellini Collections: Here's What You Need to Know