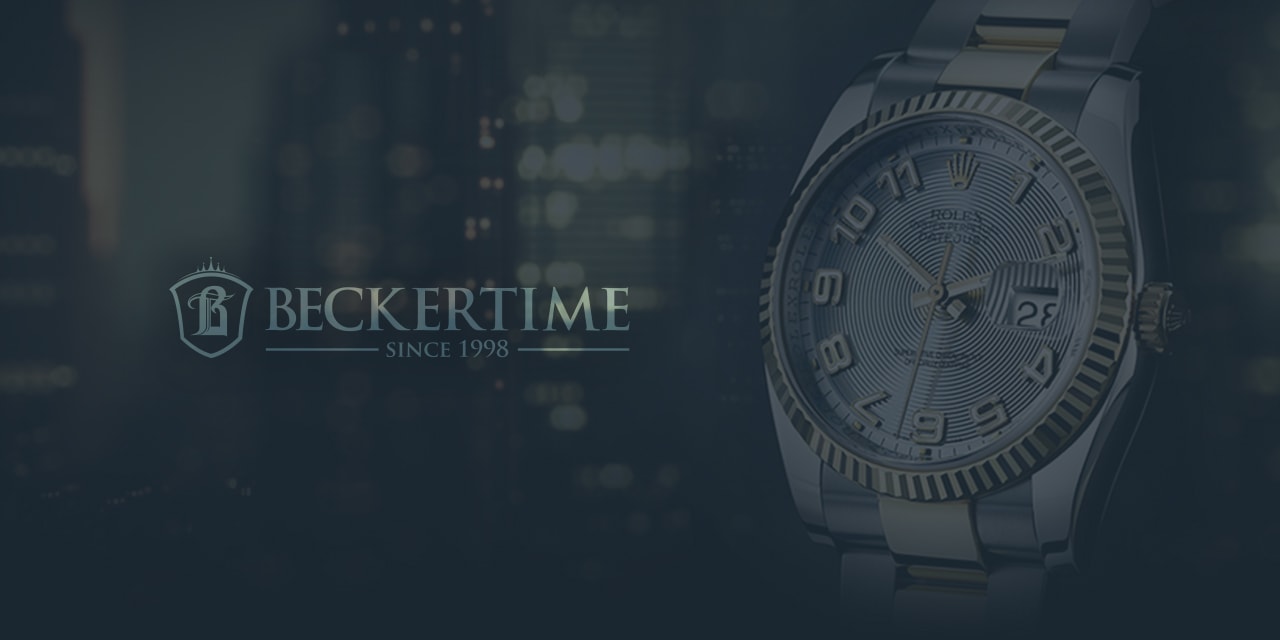 What's going on with Baselworld, John Mayer, Silicon and Rolex
These last few weeks, the watch world has been abuzz with John Mayer's suit against Robert Maron for selling the award winning singer fake Rolexes, Rolex has introduced new grail watches at Baselworld, and perhaps the most significant piece of Rolex news has pretty much gone unnoticed.  Baselworld, John Mayer, and Rolex really do not have anything to do not have any relationship other than diverting our attention from the daily grind.
John Mayer's suit against Rolex collector and seller to the stars Robert Maron is notable for putting the spotlight on what Rolex considers fake watches.  Mayer's suit argues Rolex's point that any watch with non-Rolex parts is considered a fake Rolex. We have covered in many Beckertime articles that Rolex will not service a watch if it contains aftermarket parts without replacing the knock-off parts with genuine parts in order to keep the watch "genuine."  Adding to the drama is the undercurrent of Robert Maron's reputation, Charlie Sheen relationship with Mayer and Maron, and Heather Lockyer making a headline play that she may have a non-genuine Rolex watch that was gifted to her as she thought the watch was genuine.  This story has the makings of a tabloid Hollywood mud-fest complete with protagonist, antagonist, heroine, and villain.  Stay tuned…
Perhaps the biggest news of the week is at Baselworld, the industry's premier watch show for aficionados, dealers, and retailers.  Baselworld attracts manufacturers and retailers from around the globe where much of the industry's watch inventory is unveiled and selling commitments by the industry are made. Although primarily a trade-show, the public can attend.
Rolex unveiled a plethora of new watches at Baselworld bulking up their Celini dress watch series, and debuting a two-tone ceramic bezeled GMT that the industry has been waiting since 2005 when the first ceramic GMT was released, and Rolex re-released an updated SeaDweller with ceramic bezel.  These two watches will keep the purists opining for some time to come.  Perhaps the biggest revelation for Rolex is the introduction of a silicon hairspring in the Pearlmaster 34 Datejust.  Rolex introduced a new Syloxi silicon (sometimes known as silicium) hairspring in a woman's watch partially because of the watch's size.  The smaller the balance wheel, the regulating mechanism central to the accuracy of the watch, the greater the chance variations by gravity, shock, and wrist movement.  Silicon is antimagnetic and considered durable but is extremely tough to manufacture in any sort of quantity.
This is not the first time Rolex and introduced a new hairspring quietly. In 2000, Rolex utilized their now standard Parachrom hairspring in the updated in-house manufactured Daytona model. Unlike the Parachrom release in 2000 that was completely quiet, Rolex announced the use of silicon in the Pearlmaster 34.  Rolex has been investigating the use of silicon through a research partnership with Omega, Ulysses Nardin, Patek Philippe for years, but now Rolex is the last manufacturer in the partnership to utilize a silicon hairspring.  It is good to see Rolex continuing to move forward by adding new elements to their watches every year. Aside from the increased resistance to shock and breakage, the Syloxi hairspring increases the power reserve to 55 hours, adding 6 hours to Rolex's Parachrom hairspring.
What is surprising is that a critical watch component is unveiled on a relatively low-distribution wrist watch.  Needless to say, the quiet introduction of silicon is very much Rolex. Rolex has always progressed and grew by evolution rather than by revolution.
— Featured and Body Photo Credits: BeckerTime's Archive.