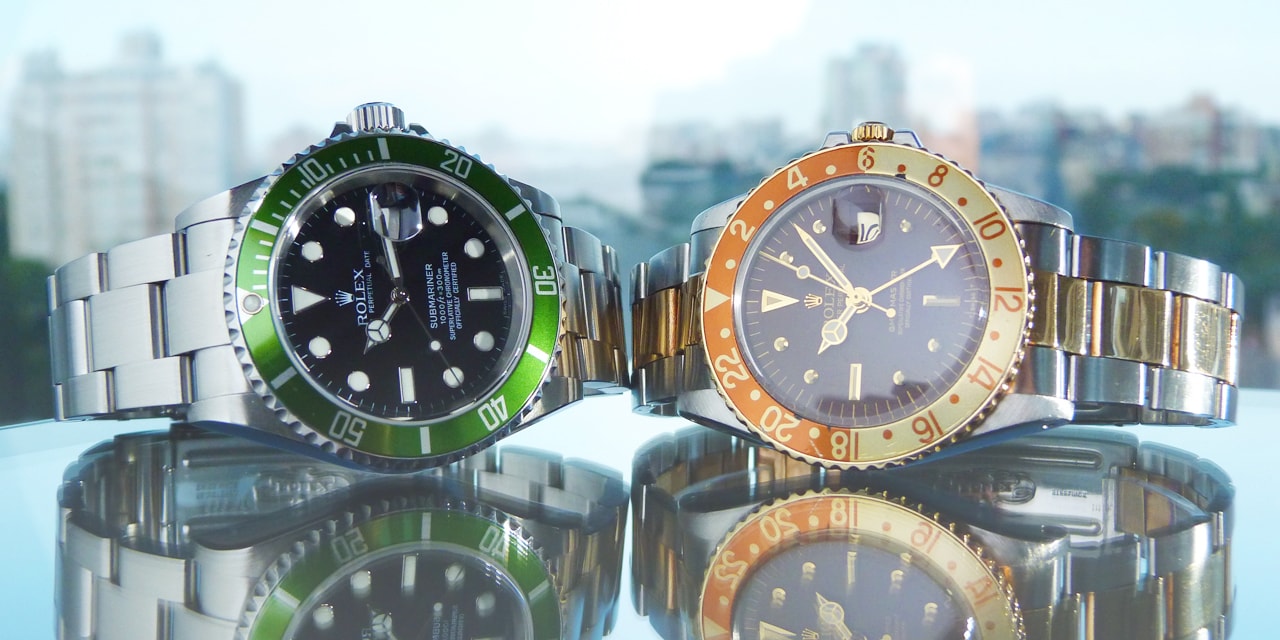 When Buying a Rolex, do your Homework
With the rise of the Internet and the value of good marketing, there is no shortage of watch information. So, when shopping Rolex prices to buy a Rolex online, doing your homework is crucial. Unfortunately, there are many unscrupulous sellers on both the Internet and brick-and-mortar storefronts that sell Rolex. Therefore, before purchasing a Rolex watch, here are some critical points to consider:
Buying a New Rolex
If you are in the market for a new Rolex timepiece, you will need to visit one of their accredited stores because neither Rolex, nor their Authorized Dealers, sell Rolex watches online. And, just with its watches, Rolex holds high standards for retailers carrying Rolex. Rolex dealers must carry a certain level of inventory, must meet sales quotas, maintain a well manicured store front, and can only sell watches at Rolex's set price list. With the Rolex Authorized Dealer, there is very little room for haggling. Unlike car dealers, Rolex dealers must sell at list price.
Reputation of the Dealer
The better Rolex Authorized Dealers have Rolex trained watchmakers on staff who can repair and adjust your watch using Rolex authentic parts. Plus, having a Rolex certified watchmaker on staff allows them to keep Rolex required parts and tools on the premises. Although having a Rolex watchmaker on staff is an expensive affair, it is indicative of the fiscal health and reputation of the dealer.
Gray Market Dealers
Unfortunately, the Rolex Authorized Dealer might not have the Rolex model that speaks to you and Rolex's supply to dealers is inconsistent. What Rolex Dealers can obtain is entirely on the whim of Rolex suppliers. Additionally, because of the nature of the watch/jewelry retail industry, having a well-trained and knowledgeable Rolex sales person is rare in an Authorized Dealer. This is where gray market dealers come into play. Because Rolex has high sales quotas for its Authorized Dealers, some dealers sell Rolexes into the gray market at reduced prices.
But, before purchasing a Rolex watch through a gray dealer, know the advantanges and disadvantages. One advantage is that many times they have the Rolex you want. They are also knowledgeable about the product and sell at a reduced price complete with original box and papers. Unfortunately, the disadvantages with a gray dealer may include warranty issues. But more importantly, there is no way to verify that the watch is authentic.
Buy the Seller, Not the Watch
There are many reputable watch dealers. They are both on the Internet and in storefronts and sell pre-owned Rolex watches and gray market Rolex watches. Not only should you research the watch itself, but also the seller. There is no problem calling the seller and interviewing him or her on the purchase process and return/exchange policy, as well as the process for guaranteeing the watch's authenticity. Many believe that when purchasing a watch, you "buy the seller, not the watch." So, before purchasing a Rolex watch, research the seller through watch forums, word of mouth, and the Better Business Bureau. Many watch retailers may try to sell watches by selling emotion. However, a reputable watch dealer will allow you to think through a purchase. Also, they will offer an exchange policy and educate you along the way.
If your research and online experience isn't adding up, look elsewhere such as BeckerTime's used Rolex watches. We're a trusted name and premier destination for preowned Rolex.
— Featured Photo Credits: Pixabay (cc) Archive.