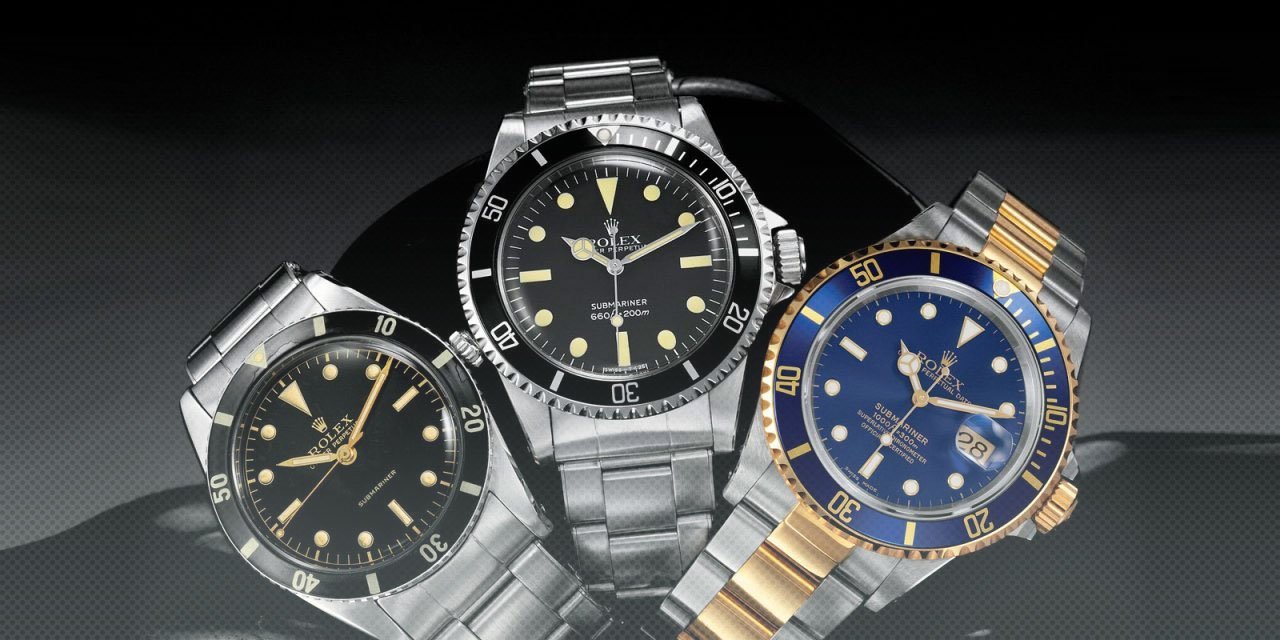 When Buying Your Used Rolex From Us, Rest Assured it is Genuine
The Rolex brand is one of the most recognizable in the world, and one of the most powerful brands as well. In fact, Rolex is so famous it is of little wonder that it has been copied in many ways. This means there is a slew of fake Rolex watches in the market. But when buying your second hand Rolex from us, this is not a concern.
Over the years, Chinese watch manufacturers have answered the high demand for quality fake Rolex watches. They have sophisticated setups capable of mass producing quality Rolex replicas. In fact, they do such a good job, it can be difficult to distinguish the fakes from the real Rolex watches. In some cases, it takes the expertise of an authorized dealer to discover the validity of some Rolex watches.
Perhaps you recently got a "killer" deal on a Rolex watch from a shady website and you want to see if you were ripped off. Here are a few red flags to consider.
Take a look at the back of the watch, if it has a glass crystal, then it is not a real Rolex. Genuine Rolex watches have plain metal backs, except the exceptionally rare 1030, so a glass back is a dead giveaway. Genuine Rolex models case backs are also smooth and free from engraving, if you see engraving, there is a reason to be suspicious.
The "cyclops" lens above the date on a true Rolex watch will magnify the number 2.5x the normal size. This makes the date look real big. Many counterfeit watches will have a date bubble that only makes the number look slightly bigger. In addition, the cyclops date window on a real Rolex will be centered directly above the date number, this is not always the case with fake watches.
Pick up a real Rolex watch and really get a good sense of how it feels in your hand. A genuine Rolex watch will have some heft to it, it will feel solid. It feels solid because real Rolex watches are manufactured with genuine metal throughout the watch. Pick up and hold a fake watch and it will feel lighter and less solid.
Rolex watches are made with high-quality movement. Take a look at the minute hand of a real used Rolex watch and you will notice an almost continuous sweeping motion. The minute hand on a fake watch will clearly jump. This is because in real Rolex movement, each second is broken down into eight steps, giving the minute hand the smooth motion. Also, Rolex watches don't make a ticking noise. So if your watch is ticking, chances are it is not a genuine Rolex.
Check the crown of the watch. The crown of a genuine Rolex will have finely-crafted engravings and grooves that can be felt by touch. A fake Rolex will have a basic looking crown.
The best way to tell a fake Rolex from the real deal is by a head to head comparison. If you suspect a watch to be fake but can't make the determination yourself, take it to a watch expert.