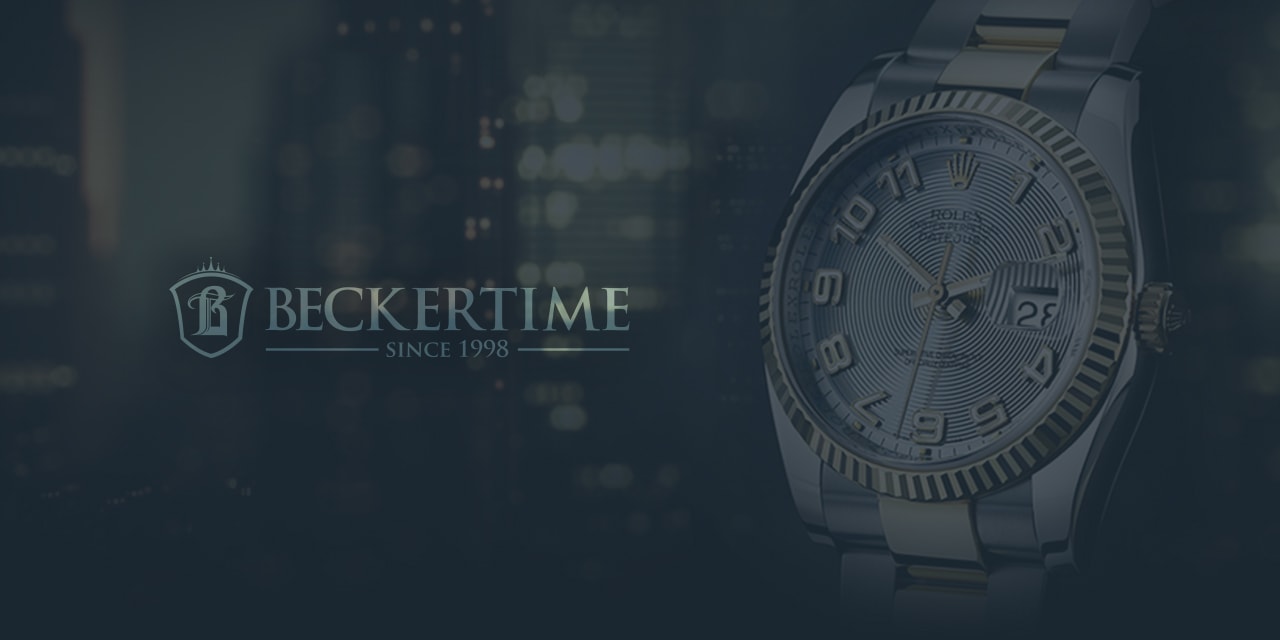 Pre Loved Rolex Watches and Other Watch Brands Are Not Inferior to Modern Rolex Watches
Collecting Watch Brands
Take a closer look at a watch enthusiast's collection. You'll notice it contains classic brands that have been around for years. Brands like Rolex, for example, don't release new models. Instead, they choose to only continue to improve their core collection over time. That is, they improved the Submariner or Datejust models that came out this year over the same models sold in the 1960s and 1970s. They keep their tradition for other watch brands alive by offering designs that have proven successful, but with modern twists. Start here to begin when collecting watch brands.
Now, this is not to say that pre-loved Rolex watches from yesteryear are, in any sense, inferior to modern Rolex watches. That would be like arguing a 1970 Dodge Challenger is inferior to a modern model. And, any muscle car enthusiast would agree that this is completely incorrect.
But we digress, the purpose of this article is to enlighten a would-be watch collector about the watches worth owning. After all, you don't want to start collecting watch brands by beginning with an Apple watch.
Omega Speedmaster
They considered the Omega Speedmaster to be the quintessential sports chronograph. It is an extraordinarily handsome watch with a distinctive look and wonderful history, yet it is not too showy. If it was good enough for Buzz Aldrin on his 1969 moonwalk, then it is good enough to be added to your watch collection.
Since the release of the Rolex Submariner, the watch industry has not been the same. They never meant for a Submariner to be a luxury watch. They considered it a professional diver's watch. However, it has an unmatched beauty that has propelled it to cult status among collectors and enthusiasts. A used Rolex Submariner is an extremely popular model. This is for good reason as it is as durable as it is stylish. Regardless of your look, age or favorite attire, the Submariner is suitable for any collector.
Tag Heuer Monaco
The Tag Heuer Monaco just might be the most recognizable watch of the 20th century. Seasoned collectors will recall the connection between the Monaco, Steve McQueen, and the best bad movie of the 1970s, Le Mans. The Monaco's distinctive square case is as glamorous as the Motorsport for which it was named. The Monaco disappeared from the catalogs in 1975 as it only enjoyed modest success due to its unusual shape. They have re-issued it since, and is enjoying fervent success.
Breitling Navitimer
The Breitling Navitimer is an iconic symbol of aviator watches that have made a significant impression on the world since its introduction. The first Navitimer became available in 1952 and gained worldwide extol as the official pilot's watch. This watch is a true pioneer. It has earned its name due to its multiple functions that serve as both timepiece and navigation tool.
IWC Portuguese
The IWC Portuguese offers refinement, balance, taste, masculinity and style is a watch. To understand why a Swiss watch was named after an Iberian country, one needs to understand Portugal's association with the sea. Since the dawn of the seafaring age, Portugal has been churning out legions of sons who have learned to navigate the choppy waters of the Atlantic from their fathers and grandfathers. One of the most important tools required to navigate a ship is the chronometer. This is a traditionally large affair mounted on the bridge. These large instruments gave way to exquisite timepieces when Portuguese retailers demanded a wristwatch that met the needs of navigators.
Rolex Datejust
The Rolex Datejust is a fundamental watch that has been around for over 70 years. In fact, a used Rolex Datejust is a practical model offering what you need in an everyday timepiece and nothing more. A pre-loved Rolex Datejust offers versatility as it wears just as well with an Armani suit as it does with a t-shirt and jeans.
BeckerTimeBE
— Featured and Body Photo Credits: Beckertime's Archive.