James Bond Wore a Rolex, and Why You Should Too
James Bond Rolex Timepiece
The year was 1962. James Bond, played by Sean Connery, hit the big screen in Dr. No, displaying his extraordinary taste in cars, clothes and, yes, his wristwatch. The James Bond Rolex Submariner mens leather strap watch is ever present as Bond makes his way to Crab Key Island where the mysterious Dr. No awaits.
Secret agent or not, Rolex timepieces are the epitome of style and success. In an AskMen article earlier this year, writer Amos Kwon states, "A wristwatch is a powerful tool that not only provides the wearer with the ability to tell time (hopefully with great accuracy), but it also communicates a personal sense of style perhaps more than any other accoutrement this side of a pair of well-made shoes or expensive glasses or sunglasses."
It's only fitting that the world's most famous and mysterious secret agent wear the world's most recognized and revered watch brand. Rolex has built a legacy of creating the most iconic and desired timepieces known for both performance and reliability.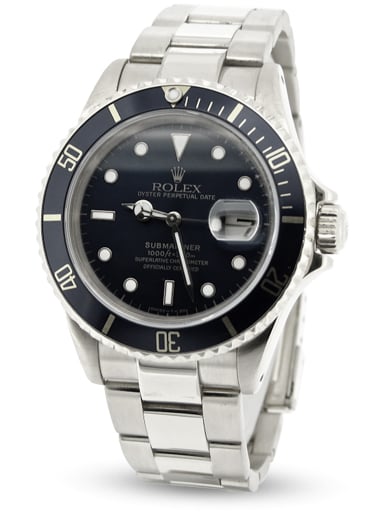 Adventure Summed Up in Style, Class, Quality, and Performance
While you may not be hunting down enemies and saving damsels in distress, you can at least look the part. And trust us, people notice Rolex timepieces. If you appreciate timeless style, subtle elegance, an abundance of class, reliability, quality and performance, then you, just like James Bond, should own a Rolex watch. Or, you can take it one step further and be the ever pragmatic investor and own a pre owned Rolex watch. Same exceptional quality and performance, significantly less expense. Rolex timepieces retain and, in some cases, increase in value over time.
Do yourself a favor and view our extensive collection of pre owned Rolex watches here at BeckerTime. We promise all the sophistication and style worthy of James Bond, but no secret agent skills required.