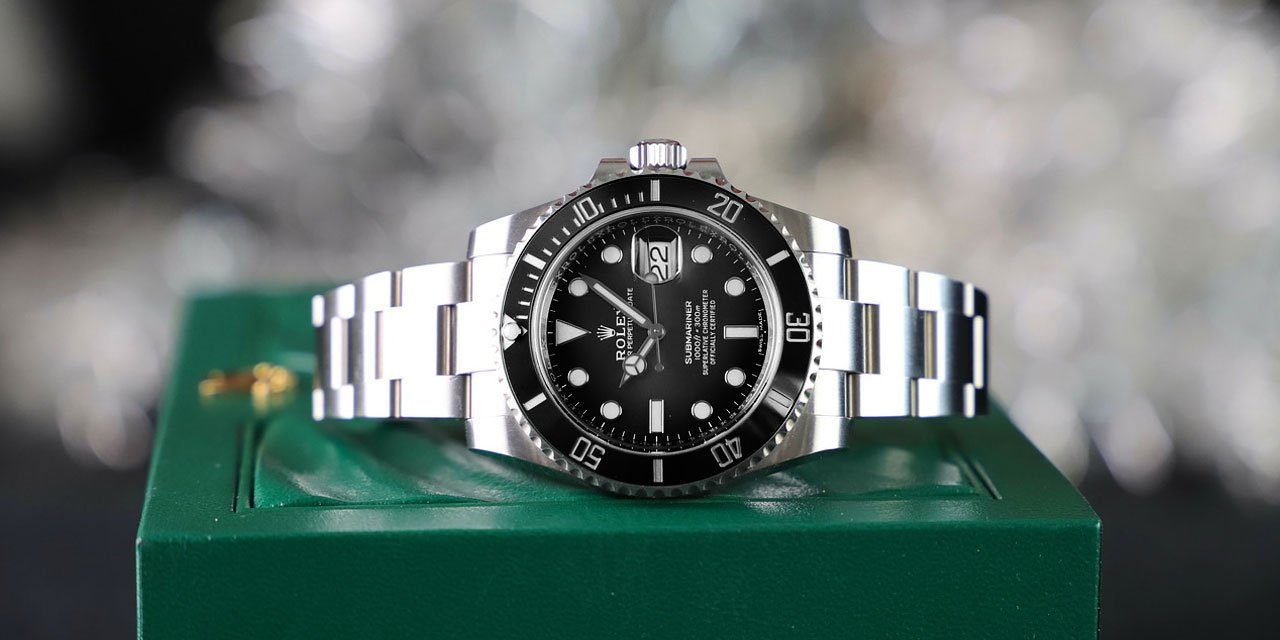 A Pre-Loved Rolex Submariner Will Complement Even the Classiest Suit You Could Wear
If you wear a suit, a watch is a perfect accessory. For example, a used Rolex Submariner will complement even the classiest suit you could wear. The best Rolex watch will add style, grace, class and elegance to your outfit, it will also add a little interest. But picking a watch to go with your best suit might prove to be a challenge to some, especially if you think an Apple watch would look good with your Armani suit. And don't think you have to be swimming in cash to find the right watch for your suit. After all, a pre-owned Rolex Day-Date will pair as nicely as a Patek Philippe with the suit you bought at suitbargains.com.
Let's Start Slow and From the Beginning (Basically, Watches 101)
There are a few things you need to know before you go rushing out to buy your best Rolex watch. For example, when putting on your watch, the strap should be tight enough that your watch only moves a little bit but not so tight that it leaves marks on your wrist. It is tradition to wear your watch on the opposite wrist to your dominant hand, thus, a right-handed man would wear his watch on his left wrist. However, this is one of those rules that some people ignore. Your watch should be worn at the tip of the ulna, that bone that sticks out on your wrist.
Concerning your suit, when standing up, your shirt sleeves should cover your watch, but your watch should be visible when you are moving your arms about. If your watch is visible when your hands are at your sides, you need to find a shirt that fits you properly.
Gray Suits
Gray suits don't have as an intense look to them as, say, black or blue suits. But depending on the shade of gray your suit is, it might be tricky to get a grasp on what type of watch to wear with it. If you are wearing a dark gray suit, you may want to pair it with a watch with a silver face and lighter colored strap, it's a nice contrast. Of course, a dark strap would also look very nice with a gray suit.
Black or Blue Suits
Black and blue suits are by far the most common suits you see as their dark tone gives them a sophisticated and professional look. When choosing a watch, you will want to find one that is classy and stands out just a little to blend well with your suit. Whatever watch you choose, a colored strap can add a bit of dimension, as long as it doesn't clash with your shirt. For a classic look, choose a watch with a silver face and stainless steel bracelet. And while a full silver watch looks quite elegant, a full gold watch is never a good idea.
Brown and Tan Suits
Brown and Tan suits are often worn for less formal affairs but are nevertheless still classy and stylish. You just need to make sure you wear the right watch with it. With tan and brown suits, it is quite acceptable to wear a watch that has artistic additions such as colored dials and chronograph design. The best Rolex watch to complement and add interest. Just make sure you don't wear a watch that pulls all the attention from your suit.
We welcome you to browse our extensive selection of Rolex watches to complement any style at BeckerTime.com.
BeckerTimeBE
— Featured Photo Credit: Pixabay (cc).