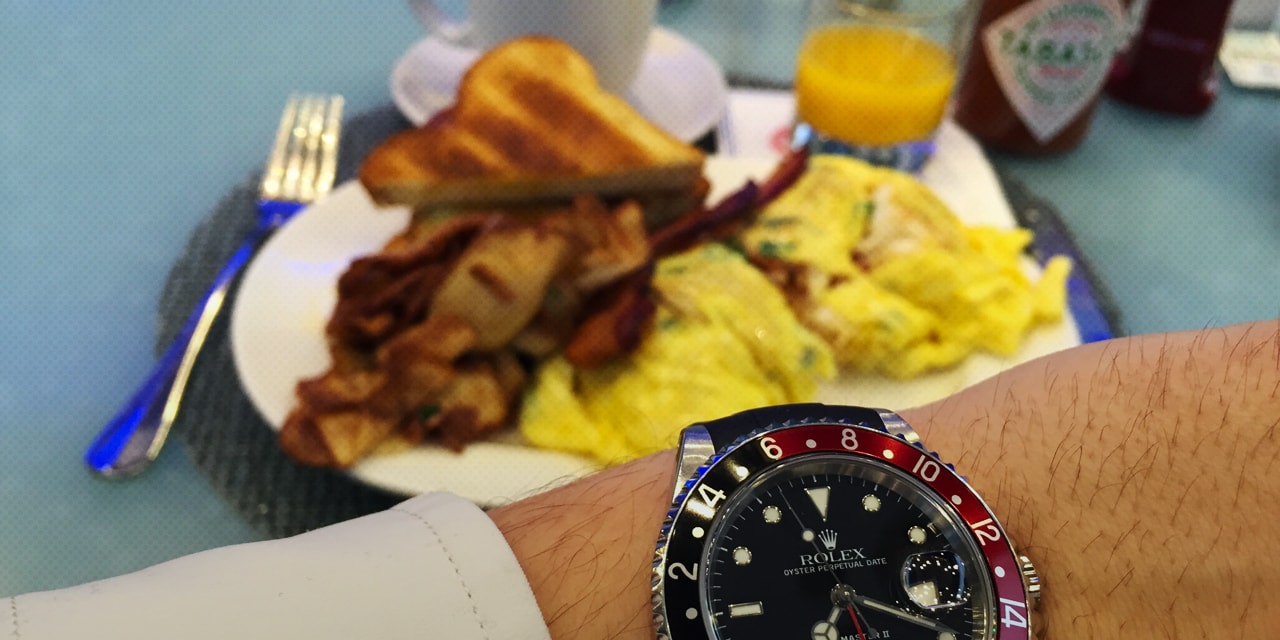 Breakfast with a Fellow WIS
I had breakfast yesterday with a friend and fellow WIS (Watch Idiot Savant, for those of you who are curious and didn't know). Since we live in the same city out in flyover country, we get together about once a month to commiserate and lament our lowly station in the Watch-iverse.
Yesterday was no different. Among other things, we're both keen observers of Baselworld, and its rarified atmosphere.
And so we got to talking about the recently concluded 2015 edition. Soon enough, our conversation came around to the newly introduced watches which made the internet's head explode. Namely, the Patek Philippe Calatrava Pilot Travel Time and the Omega Globemaster.
Regarding the PP Pilot Travel Time, we concluded with, "Why can't you just like it or not like it?"
We asked each other, "Why judge the brand so harshly?" The brand who, in all likelihood, knows more about marketing, brand identity, and the economics of business than the detractors do?
Do you like how the watch looks or not? Does it feel good on your wrist or not? If you do, and it does, consider buying it. If not, don't buy it. Move on.
On the Omega piece, we were a bit harsh. The Globemaster itself was fine – the fluted bezel didn't come up – but we both found it interesting that Omega saw fit to put forth their own better-than-chronometer grade standard.
I guess it's worth noting that Revolution Magazine editor Jack Forster got it right in his piece last week. "Watch lovers are like any mob of so-called connoisseurs. Arguing … is part of the fun, so don't expect the controversy to go away anytime soon."
— Featured Photo Credit: Ed Estlow for BeckerTime's Archive.