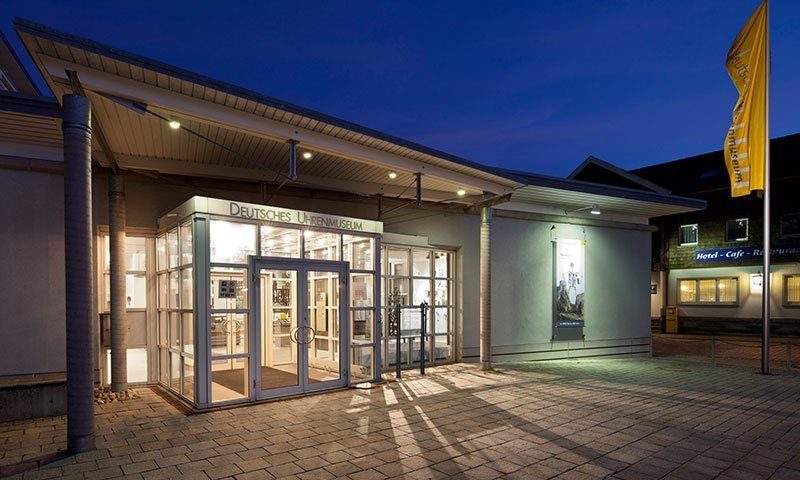 Deutsches Uhrenmuseum – One museum you want to make time for.
Think of the Black Forest and you'd be forgiven for thinking primarily of gateau and (despite Orson Welles erroneously attributing its creation to the Swiss in The Third Man) the cuckoo clock. However, whilst the cuckoo clock did not originate in the Black Forest (there are references to these kinds of clocks that predate the clockmaking industry in the area by at least eighty years) it is the clockmakers of the region who developed it into the clock we know today.
Indeed, the Black Forest region was renowned for its clockmaking, and centred around the small city of Furtwangen im Schwarzwald, located in the south west of Germany.
At one time Furtwangen flourished as a major producer of clocks, but with the changes in technology, particularly the introduction of quartz watches, the industry all but died out. However, the city now specialises in precision mechanics and microelectronics and is home to a respected university of applied sciences.
It is adjacent to the university that the Deutsches Uhrenmuseum is located, a museum dedicated to the history of horology. Here you can find everything from portable sundials to the first quartz wristwatch.
Amongst the many clocks and precision instruments, there is an incredible display charting the history and development of the wristwatch. Here you will see examples of some of the earliest wristwatches, including a pocketwatch on a modified leather strap from around 1910, rare watches from Jaeger-LeCoultre and Rolex, as well as quirkier examples, such as the Ingersoll Mickey Mouse watch.
The clockmaking industry, and indeed the cuckoo clock that made the region famous, may well be dead, but the Deutsches Uhrenmuseum is dedicated to keeping the history of horology well and truly alive.
Deutsches Uhrenmuseum
Robert-Gerwig-Platz 1
D-78120 Furtwangen
Telephone +49 (0)7723 920 2800
[email protected]