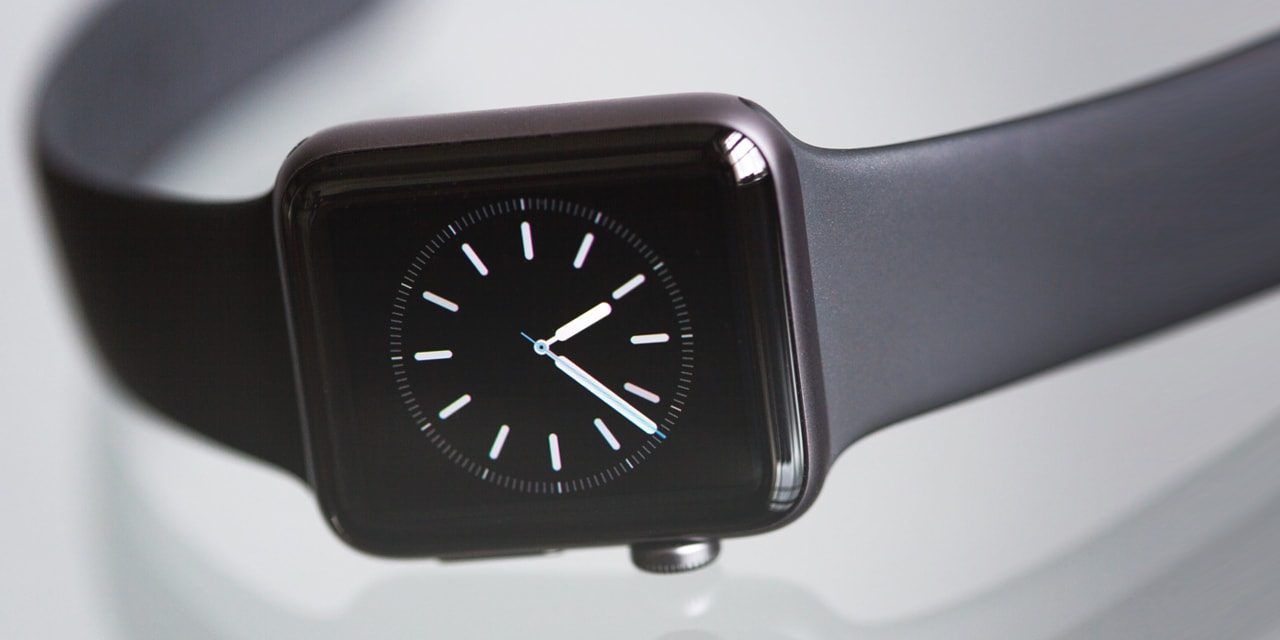 Soon to Arrive – Apple iWatch
First and foremost is it a watch?
In the direct definition of a watch, a device that tells the time, then yes, it is most certainly a watch. Is it just a watch that tells lots of different types of time? Also, a resounding yes. But you all know the answer to the next question, is it all it does, tell the time? I hear from all of you a definitive NO, being shouted in many offices and homes. This is a device, that for all intents and purposes is an extension of your Apple device that is more than likely in your pocket.
How does it compare?
My time as a watch writer has been relatively short in comparison to many an esteemed colleague and many a famous peer. So the humble opinion that you read here today is purely mine. I think it is an abomination of a watch. Yes there are design homages to watches, certain nods towards the horological know-how that has been around for centuries. Interestingly enough, it is the crown on the new iWatch that has gotten me thinking. The modern iteration of the stereotypical product from Cupertino is to be all touch interfaces, and as few buttons as possible. Apple have clearly understood that on a watch with such a small screen sticking your finger on it is rather futile, as it would cover whatever it is you are trying to see or do. The crown has been repositioned to the top right, rather than at the normal 3 o'clock position and it the most important interface tool with the watch itself. Despite all of these nods to the industry we love, not forgetting the sapphire crystal, it does not compare in the slightest. It is merely masquerading as a watch. None of the knowledge or mechanical innovation is in this piece of consumer gadgetry.
It does not sound good, what does it do well?
The iWatch does a few things very well. The colour combinations, the strap options and also the fit and finish for the price point. The colour combinations make it a true fashion accessory, different strap colours and types aid in the almost chameleonic ability of the piece. Different case materials and finishes partnered with different strap options mean many many possible combinations.
Tell me more about the straps.
They are the best bit of the whole release in my opinion, from leather to rubber to metal links and even a Milanese option. All featuring newly thought out claps, tang and buckle combinations and in the Milanese option a loop system. It literally loops over and is magnetised so no more trying to find half links in traditional metal bracelets or extra holes in leather straps. My favourites are the Milanese and the stainless steel with the butterfly clasp that has a much thinner profile than traditional butterfly deployants.  Furthermore the straps are easily removed and swapped out with an innovative central button that allows for the fastest adjustment and removal without any additional tools. Very user friendly indeed.
Would you buy one?
Well, this is a hard one, I am admittedly a bit of an Apple fanboy. The honest truth is no. I buy things where I feel I am getting the best for my money. A $300 pair of Japanese selvage jeans to me is worth it, and of course a $9000 Rolex is also worth it but a $350 extension for my iPhone? No thank you.
The Apple iWatch is a cool piece of kit, and it is a statement of intent for other wearable electronics manufacturers out there. It has some neat touches, but it also has some massive failings, who wants a watch they have to charge every night? It has its' place in the annals of Apples products, like many it just isn't revolutionary. So nothing for the watch industry to worry about, especially not the high-end sector.
Available in 2015 from Apple Online
— Featured Photo Credit: Pexels (cc).