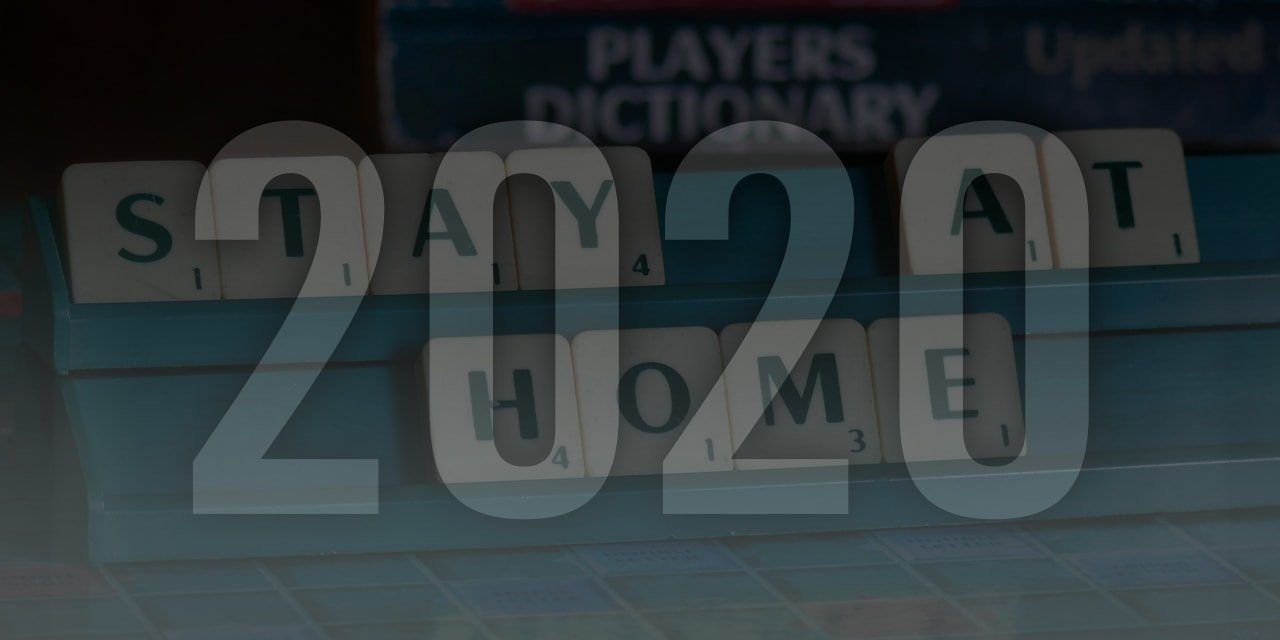 Luxury Timepieces: A Look Back at 2020
I never go out of my way to be controversial just for the sake of it, but some things simply need to be said, so here goes; 2020 was not the greatest year on record.
No, really, I can explain.
It didn't seem to matter who you were, where you lived or what you did, somehow the global pandemic was the dominant factor in everyone's year.
The COVID-19 virus took more than two million lives (and still rising), cost around 114 million people all or at least some of their livelihoods, tanked stock markets the world over and infected literally every continent on earth, even Antarctica.
Companies which had been around for generations collapsed in a matter of weeks and practically no business was left unaffected.
The watch industry certainly didn't escape unscathed, but strangely, it wasn't all doom and gloom for the major players. 2020 will be looked back on as both disastrous in some ways and transformational in others.
Although overall exports of Swiss watches crashed by around 20% last year, returning them to 2010 levels, the enforced shutdown of virtually every country forced the hand of many luxury brands to finally, and at long last, engage with their customers through previously underutilized channels. Ecommerce suddenly became the only way for many manufacturers to survive, and even names as venerated as Patek Philippe condescended to sell their watches online.
What may have been looked on as a necessary but temporary fix by these most traditional of maisons could now well be the way we all buy watches in the future.
But what else marked 2020 as such a momentous year? Below we have put together some of the key moments from the last 12-months, and look forward to better times ahead, for everyone.
The Early Days
January
The year actually started uneventfully enough for the horology industry. January saw the first of the anticipated major trade shows taking place, with the LVMH Watch Week held in Dubai. The conglomerate's portfolio of brands, including TAG Heuer, Bvlgari, Hublot and Zenith got the opportunity to display their wares in front of the world's press and retail network, blissfully unaware of what the rest of the year had in store.
While rumors of something potentially problematic heralding from China were beginning to filter through, no one as yet had any idea of just how bad things were going to get.
February
That changed quickly. By as early as the following month, the coronavirus was already wreaking havoc. Two of the largest industry fairs of all, Watches & Wonders (the new name for SIHH) and Baselworld both announced their 2020 events were cancelled within a day of each other.
As we now know, Watches & Wonders Geneva 2021 will take place April 7th-13th as an entirely online experience (or as 'A Global Digital Journey', per the advertising) with some 40 exhibitors. Later that month, the West Bund Art Center in Shanghai will host 15 brands in a good old fashioned offline show, all adhering to health and safety guidelines.
Among them will be Rolex, who parted ways with Baselworld last year.
March
With the virus now in full swing, governments across the world were forced to announce general lockdowns of their countries. Switzerland was no exception, and virtually all the nation's watch houses stopped production. Exports during April plummet by more than 80%.
April
Following Rolex's lead, Patek Philippe, Chopard and Chanel, swiftly followed by all the LVMH brands, announced they were leaving Baselworld.
The behavior of Baselworld's organizers in recent years had caused many manufactures to abandon the show. But their reaction to the pandemic was viewed from all sides as particularly tone-deaf, and was the catalyst for a mass migration away from the more-than 100-year old event. Seen as the final nail in their coffin, as of this moment, the oldest expo of them all is no more.
May
In a possible foresight of things to come, the FHH held a digital version of their Watches & Wonders show, finally giving starved horology fans a glimpse of some new releases. The 30 participants included IWC, Vacheron Constantin, A. Lange & Söhne and Panerai among others.
It didn't disappoint. Lange brought out a stunning, blue-hued Zeitwerk Minute Repeater, its movement containing 771 parts.
Cartier announced three variants of their Santos-Dumont XL Hand-Wind series, one in 18k pink gold, an alternative in two-tone pink gold and steel, and an all-steel version. Each measures 46.6mm by 33.9mm but are only 7.5mm thick.
IWC arrived overloaded with new Portugieser models. The Yacht Club was given a moon and tide complication, while another in the range featured a tourbillon retrograde chronograph. There were also scaled-down varieties of the traditionally 44mm+ piece; a 40mm automatic and 42mm perpetual calendar.
And Panerai also showed up ready to play. The event acted as a showcase for their latest material, Fibratech, created from the fusion of basalt rock fibers. The limited edition Panerai Luminor Marina Fibratech 44 was one of three new Luminor Marina models the brand released this year, along with one in titanium and another in their proprietary Carbotech. Launched to celebrate seven decades of Luminor, the luminescent material after which Panerai named their collection, each one of the watches has been given an incredible 70-year guarantee.
June-July
In a move met with resounding sighs of relief up and down Switzerland, as well as farther afield, COMCO, the Swiss Competition Commission, gave their judgment on the Swatch Group/ETA debacle.
When the huge Swatch conglomerate bought out the 200-year old ébauches and movement maker in the early 2000s, they announced the manufacture would stop supplying their products to any brand not under the Swatch umbrella. The protracted legal battle allowed for ETA to reduce allocation steadily until, in 2018/2019, they were delivering just 30% of the movements they once had.
But at the end of July last year, COMCO put an end to the 15-year long wrangle, giving the ruling that ETA were free to deliver their mechanisms to any third party with no restrictions or obligations.
In the interim however, several brands (notably Tudor and Breitling) have taken great strides in developing their own engines, something which has done no harm at all to their respective value propositions.
August
In an impressive feat of logistics, only the year's second horology trade show took place in Geneva on the 26th-29th August.
Geneva Watch Days was fronted by Jean-Christophe Babin, CEO of Bvlgari and featured 17 brands exhibiting their latest both digitally and in the metal.
The challenges of hosting such a show in the grips of a pandemic were obviously legion, but the event was deemed a major success, with a refreshingly relaxed attitude.
One of the standout models came from Bvlgari themselves, in a genre they have made their own over the years. The Octo Finissimo Tourbillon Chronograph Skeleton Automatic was unveiled, officially the thinnest tourbillon chronograph ever made at just 7.4mm thick.
September
At the start of the year, when Rolex withdrew from Baselworld after a relationship dating back to 1939, it was believed the most successful watchmaker of all time was going to sit 2020 out, with no new models announced.
So it came as one of the high points of a difficult 12-months when the brand released their latest collection on the 1st September.
It may not have been the most thrilling assortment, with only updates to already existing watches on show, but the arrival of a reworked Submariner range was always going to create headlines. Increasing in size for the first time since 1959, the lineup is now 41mm and has returned to some pre-Super Case proportions. Just as importantly, Rolex finally granted the Sub an upgraded movement, in the shape of the Cal. 3235.
Other arrivals comprised a handful of Sky-Dwellers on Oysterflex bracelets, additions to the 31mm Datejust range and a bunch of Oyster Perpetuals, including a new 41mm size at the top end.
Later the same month, the Watches & Wonders event traveled to Shanghai in China, with the country almost back to normal, having been in quarantine longer than the rest of the world
11 brands were on display; A. Lange & Söhne, Baume & Mercier, Cartier, IWC Schaffhausen, Jaeger-LeCoultre, Panerai, Parmigiani Fleurier, Piaget, Purnell, Roger Dubuis and Vacheron Constantin, and the show was deemed a crucial one for the industry, with China poised to become the largest export market for luxury Swiss watches.
October-December
As a second wave of the coronavirus prompted yet more restrictions across Europe, Switzerland again went into lockdown, although not as strictly as before.
But it gave the industry time to take stock and survey the disaster the unprecedented times had wrought to the bottom line. As it turned out, it was not as bad as it seemed, for some sectors at least.
Exports in October dropped just 7%, the lowest rate of the entire year, pointing towards at least a hope of an upturn.
More than that, over the final two months of 2020, exports of watches costing $3,000 and up were basically back to where they had been last year, down just 0.1%.
Analysts concluded those collectors and high-income individuals who had been denied expensive vacations due to lockdown were spending their money elsewhere, and valuable timepieces were one such avenue.
As in most situations, the rich appeared to be getting richer, fuelling the upturn at the most luxurious end of the market, while the poor got poorer, meaning the recovery at the other end was far slower.
And the story was the same for both the new and preowned sectors. Sales of vintage and secondhand models were strong in the higher echelons, while the cheapest pieces struggled.
Now we are safely in to 2021, it would be nice to say everything has gotten back to normal. Sadly, that hasn't happened and could conceivably take many more months.
But as we have bid farewell to 2020 (and the horse it rode in on) it certainly looks like the worst is behind us. The watch industry has survived as well as can be expected, just as it has with major upheavals in the past. As the world reopens slowly, we should start to experience a little more security, but expect the way we buy watches to have changed forever.
The biggest and most successful brands have long made it a point to not engage with e-commerce, much preferring the face-to-face boutique experience. With their hands forced by the global pandemic, that is no longer the case and most have reacted so well that the online experience could be here to stay.
— Featured Photo Credit: Pexels (cc) Archive.