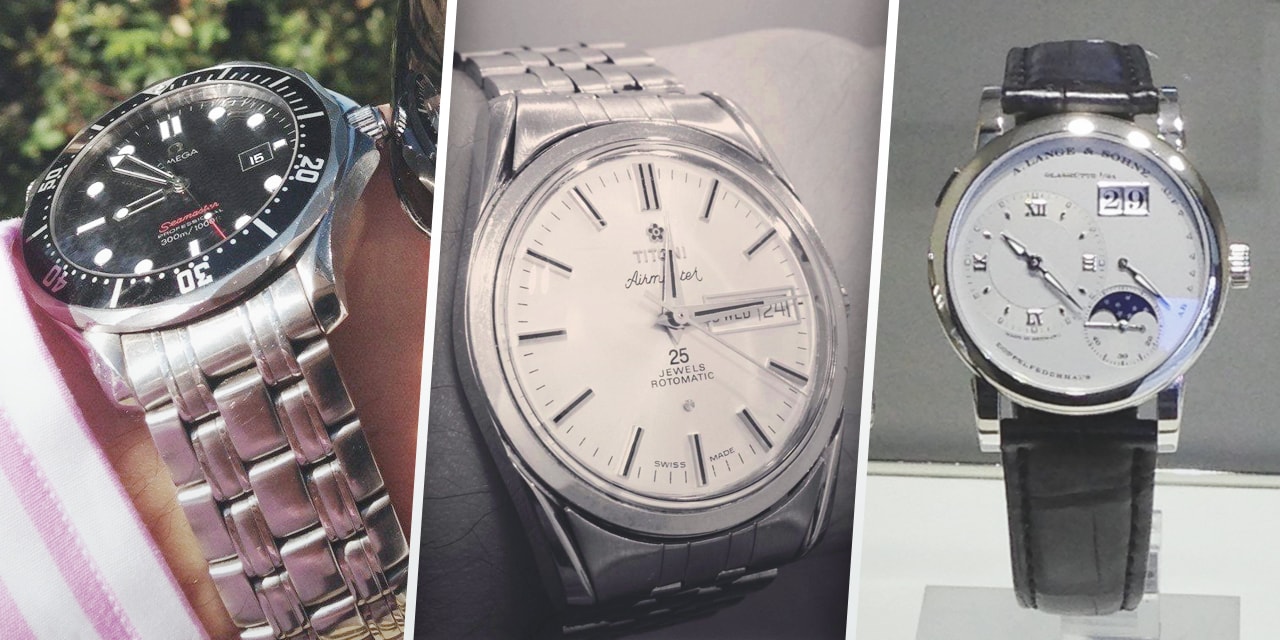 One Man's View About His Watch
More and more emphasis is being put on how we style and adorn ourselves, this being a way of us outwardly projecting subconsciously how we feel and how we want to be seen.
The ladies have a whole plethora of accessories (lucky them) ranging from shoes, to handbags, a whole manner of jewellery and not forgetting make-up!
That is a large array of things for the fairer of the species to juggle and choose from.
Us gents however, have a much more limited selection, shoes, the man-bag if it is for you, and a much smaller selection of jewellery, of which the Watch takes pride of place.
But why? That is indeed a perplexing question.
Let us look at what is generally acceptable for a gentleman of today, well in my mind anyway, a fine writing instrument, a beautifully crafted suit, maybe some handmade brogues and the crowning glory? You guessed it, something that mechanically measures/tells a naturally occurring phenomenon, the wristwatch.
Be it a stainless steel number or one in a beautiful precious metal, even these new fangled materials like ceramic and carbon fibre, it matters not, watches are timeless things. It could just tell the time or have a fancy complication like a tourbillion in it it does not matter. Of course I am really talking about mechanical timepieces, that are miniaturized mechanical works of art that have been hand-assembled by some of the finest craftsmen in the World. From the case, the bracelet, or fantastic leather strap, to the movement, and the dial, all meticulously finished and constructed. They can surpass all expectations, give fantastic enjoyment and last a generation or more. How many things do we own in our lifetimes that will last that long especially when worn almost everyday? To quote a rather famous brand, "This isn't really your watch, you are merely looking after it for the next generation."
No better brand exemplifies these properties than Rolex, timeless classics from the 1970s will line-up alongside one of today's pieces from the same stable and still stand on it's own two feet, be it technologically or style-wise. Funnily enough it is with Rolex that a large proportion of the older models will in fact go up in value. Appreciation in value is a very rare thing in what we would deem as consumable goods these days, so you might even make a buck or two!
Next time you look at the time on your watch, actually look at the watch itself and have a think about how it represents you, because nothing says, shouts, or even whispers, something about a person more than a watch.
— Featured Photo Credit: Dave Kaiten for BeckerTime's Archive.