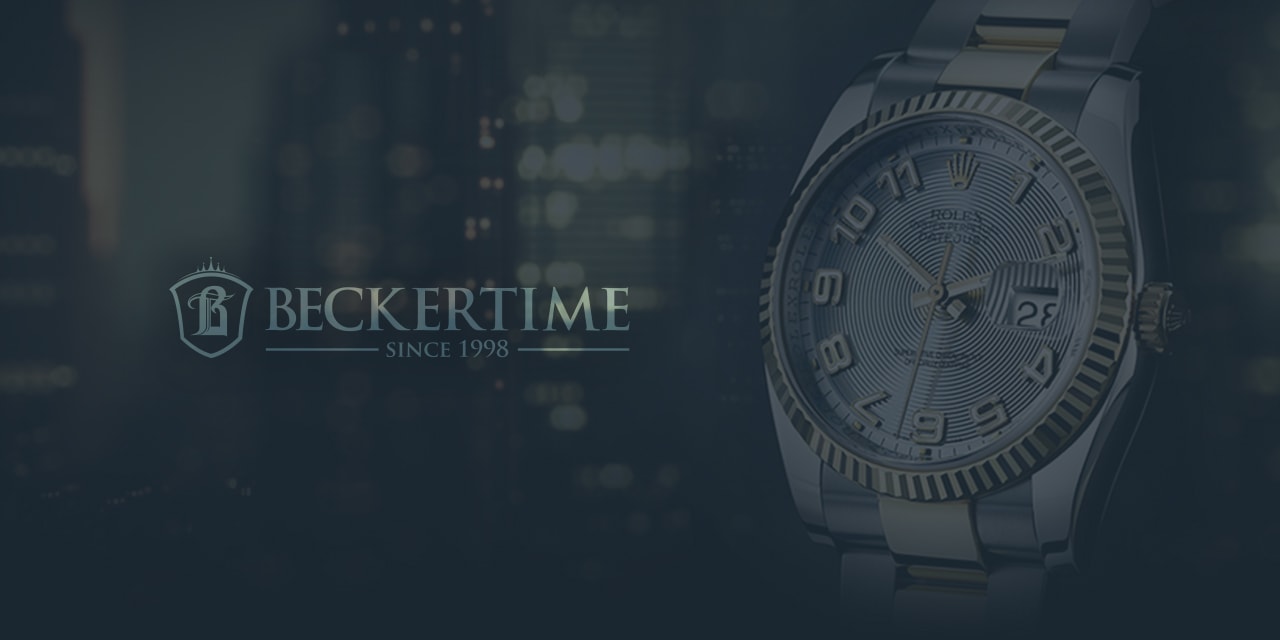 Rolex has us on a knife edge… August 4th 2014 New Release
For a few days now Rolex has updated their home page on Rolex.com to show this beauty.
What do we think it is? Well other than obviously a watch, the likelihood that it will be a super desirable watch goes without question. What the picture shows us is an angled shot of a blue looking Oyster case and showing a little bit of the bezel too. So it is definitely a metal piece with a thick looking case and a sturdy bezel. The blue tone to the picture does give it a slight nautical theme. This is of course pure speculation. That artefact on the side of the lug is odd too, too small to be a water droplet, but its' odd shape and blue colour again adds to the speculation.
Looking on social media and online, the general consensus is that it is going to be a Deep Sea Sea-Dweller. Interestingly it would also appear that some searching on patents reveals that Rolex have a patent for a 'persistent phosphorescent ceramic composite' material. Could this be a DSSD with a phosphorescent ceramic bezel? Or could it be the entire case? Taking it one step further could it be a watch made entirely of ceramic akin to the Omega Dark Side of the Moon? That would certainly be a turn out for the books! The likelihood of the entire watch being made of a glowing ceramic is quite unlikely though.
The most likely of the above will be a new DSSD with a luminous ceramic bezel which will be an upgrade on the current ceramic bezel found on the current Submariner, GMT and Daytonas. But why the blue colour? Well to add more fuel to the fire are the released 'official; pictures of the DSSD with a dual tone blue to black dial. Representing the colour transition as witnessed when diving into greater depths. The image also shows the watch to be of a white metal, most likely stainless steel with the word DEEP SEA on the dial in a vibrant green. Possibly mirroring the colour of this new ceramic bezel? Who knows?
Above is a live picture from Rolex Passion Report of the supposed new release. What do you guys think? If this actually is it…
All we know is that the news of this new release has caused quite a stir in the online community. What is it, what will it be, what actually is it? All we know for certain is that it will be a very sought after piece almost regardless of what it actually is, such is the power and demand for Rolex watches.
— Featured and Body Photo Credits: BeckerTime's Archive.