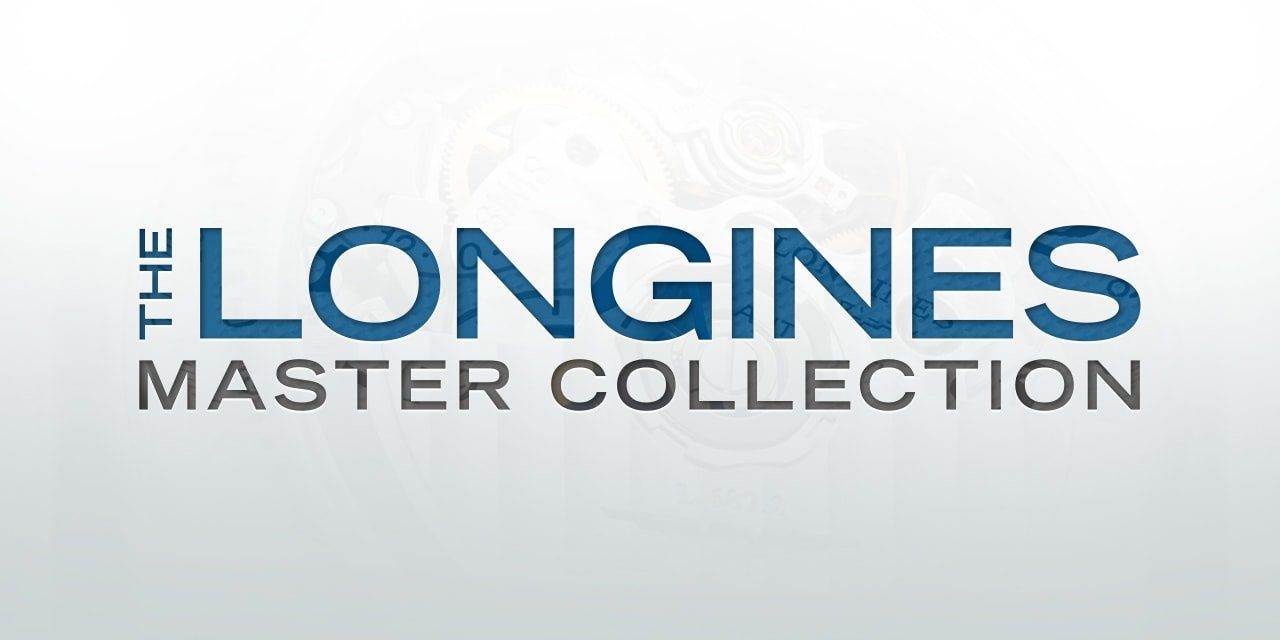 The Longines Master Collection
You might not believe it, but the Swatch Group-owned luxury watch brand, Longines actually held fourth spot in market share sales last year.
Although nowhere near the top, which was obviously Rolex with an unassailable 24.9%, Longines' 6.2% was beaten only by Omega (8.8%) and by Cartier, who just edged ahead with 6.7%.
It is a hugely impressive achievement for a watchmaker with a fraction of the name recognition of its higher ranking competitors. It is also well deserved.
The manufacture has both a remarkable history and a modern collection which ranks up there with the very best.
If you take a look through their portfolio, you will find some beautiful models which cover just about every spectrum of consumer. Whether your tastes are for the ultra modern or the vintage throwback, there is something for everyone and all at pleasingly realistic price points.
The Longines Master Collection
Key to the Longines portfolio is their Master Collection. Released in 2005, the series has now ballooned to contain 110 examples, across a wide variety of forms and functions.
Each is a round-cased dress piece, but sizes run the gamut from a tiny 25.5mm up to a healthy 44mm, making the collection very much a unisex one.
What's more, while there are a host of steel models, the range also includes plenty in two-tone as well as solid gold, and so acts as a perfect gateway into precious metal luxury watch ownership.
Best of all though, are the complications. At one end are simple three-hand-and-date timepieces, but the series also progresses through chronographs, moonphases (and some chronograph moonphase models), others with some impressive retrograde displays and what might well be the most affordable annual calendar the industry has to offer.
Below, we have highlighted a few of the standouts.
The Best Of The Master Collection
The ref. L2.628.4.78.3 Automatic
Starting with just about the least expensive of the group, the ref. L2.628.4.78.3 is a neat lesson in classical watchmaking.
The handsomely elegant steel dress model measures 38.5mm and is only 9.2mm thick, meaning it will slip easily under even the snuggest shirt sleeve. There are a number of variations to choose from; you can take your pick from pieces on leather straps or a steel three-link bracelet, dials in silver, black or blue and hour markers ranging from Roman or Arabic numerals up to square-cut diamonds. On each, a small date display truncates the six o'clock index.
Each dial is what Longines terms 'Barleycorn' (apart from the blue, which has a sunburst finish), a beautiful repeating guilloché motif which gives a real depth and texture.
Topping each one off is a pair of elongated leaf hands, a shape shared by every watch in the Master Collection, in either blue steel or sandblasted silver depending on the model in question.
Inside is a workhorse, ETA-derived Cal. L888, offering a 64-hour reserve and an unusual 25,200vph frequency.
The ref. L2.909.4.92.6 Moonphase
Following a very similar pattern to the piece above, the L2.909.4.92.6 and its derivatives are also available with black, silver or blue dials and a selection of straps, but add a fetching moon phase display to the six o'clock.
Sized at 40mm or 42mm (there is also a 34mm version aimed at a female audience) Longines have done well to keep everything legible, and the moon phase disc actually has the date display arranged around its perimeter, indicated by a tiny leaf-shaped hand.
The Cal. L899 is another modified ETA movement, this time the A31.L91, an automatic, 21-jewel, self-winding engine with that same 25,200vph balance speed. Finishing is nicely done, visible through the sapphire case back, with some beautiful circular graining on the bridges and snailing on the mainplate. The caliber even benefits from a silicon balance spring to shrug off magnetic forces.
A lovely watch and some of the best value for money on the market, with a starting retail price for the 40mm of just $2,350.
The ref. L2.910.4.92.6 Annual Calendar
Longines have made no secret of their desire to become the third big player in the market, and some estimates have even placed them above Cartier in the latest stats, behind only Rolex and Omega.
And this could well have been the watch that took them there.
Released in 2017 as either a 40mm or 42mm, the Master Collection Annual Calendar has to be one of the least expensive of its type available.
For anyone wondering, an annual calendar is a watch with a date function which compensates for the uneven number of days in each month. So, rather than showing the erroneous 31st September, for example, an annual calendar will make the switch over to October a day earlier without any input from the wearer. In fact, the only time it will need adjusting is at the end of February due to the especially short duration (blame the Romans). In that way, it differs from the far more complicated, and far more expensive, perpetual calendar models which theoretically never need correcting and also automatically takes leap years into account.
Nevertheless, an annual calendar is a significant complication and a particularly popular one. As fun and satisfyingly tactile as it can be regulating a mechanical watch, there is a lot to be said for just appreciating the fine engineering which does it for you.
Longines' contribution to the field is about as unassuming as you can get. At first glance, you are looking at a minimalist, nicely executed dress watch. It is only on closer inspection that you notice the somewhat humble Annual Calendar script below the spindle, and the dual windows at the three o'clock for month and date.
Dial and strap choices mirror the other pieces in our selection, with the silver Barleycorn face and its blue steel hands on a brown leather strap being a personal favorite.
In the driving seat is the L897, based on the ETA A31.L81 developed, like all of the Master Collection calibers, exclusively for Longines by the Swatch-owned ébauches manufacturer. There is clearly some technological sharing going on between the Swatch Group companies with this weird 25,200vph frequency. It has been touted as the ideal speed for the Omega (another Swatch brand) co-axial movements, for whatever reason, and is now the rate for many of Longines' calibers. So, a 3.5Hz tick it is.
As for the price, possibly the most remarkable aspect of the watch, you can secure one at retail for as little as $2,425, an incredibly small sum for a luxury Swiss mechanical watch with this level of complexity.
The Longines name may be one of the lesser known to the general public, but for those with a deeper interest in horology, they are an exciting and forward thinking brand and one with a longer history than just about any other.
That experience continues to be poured into everything they produce, and their latest collection of watches is one well worth serious consideration.
— Featured Photo: BeckerTime's Archive.