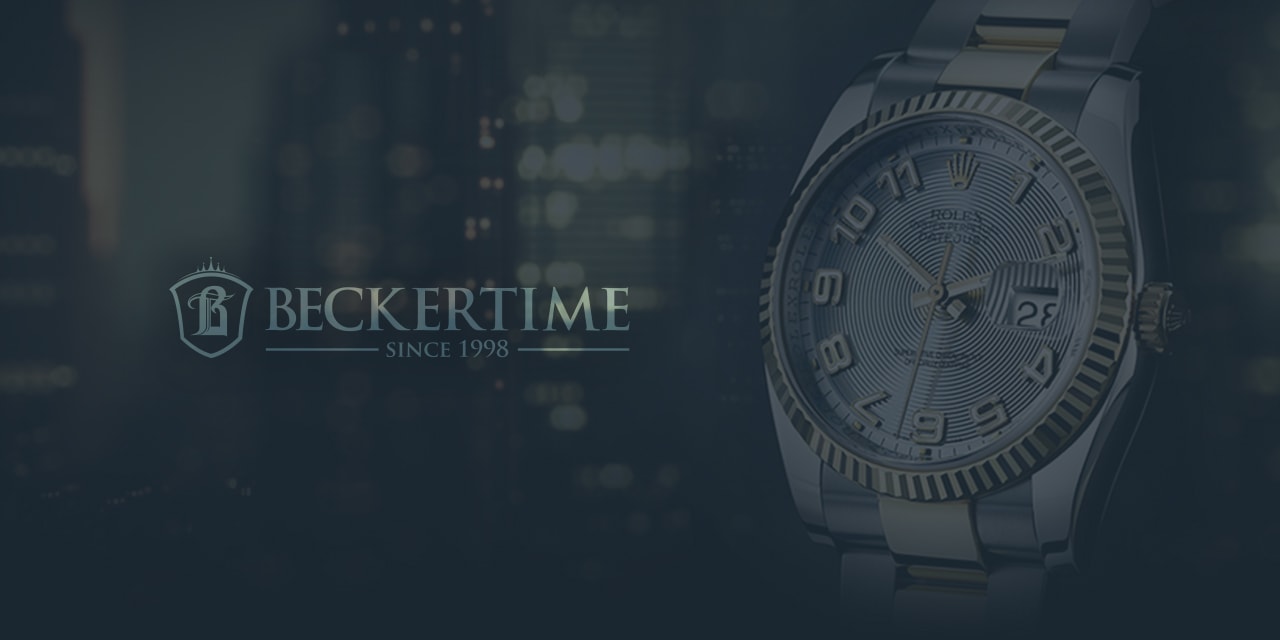 The Type 23 Rises To The Event – Baselworld
Along with the Type 21, the Type 23 is the second iconic model by Dodane 1857 – and now it's back with a vengeance at Baselworld, in no fewer than five new variations.
Already extensively tried and tested by a large number of civilian and military pilots, Dodane's watches have been navigation instruments of reference for decades. Over 600 Type 23s are now worn by active French Air Force fighter pilots, so it comes as little surprise that flight professionals and enthusiasts alike have been eagerly awaiting the latest variations.
The Type 23 will now be available in three chronograph versions, as well as GMT and professional Quartz alternatives. All will bear the brand's distinctive mark: the words "Besançon – France", positioned at 6 o'clock, recalling Dodane's 1857's historic attachment to its roots in the Doubs gorges.
BNL arrives on the Type 23 dial
BNL (for Bas Niveau de Lumière, or Low Light Level) is a professional coating that is applied on the Type 23's hour markers and hands. This treatment makes the dial visible on night flights, when the ambient luminescence is close to ultraviolet.
This highly specific environment has called for the development of a type of paint capable of providing a powerful reflection of the available 'black light' in cockpits. Dodane 1857 hasndeveloped expertise in this special coating and uses it extensively, in particular on its professional onboard chronographs.
The BNL coating makes the fluorescent green display as clear as possible by being excited by black light, and does not remain luminous without specific lighting. This means that unlike conventional luminous paint, BNL does not require previous exposure to an external light source, nor does not it store any light energy: instead, it reflects and magnifies the night vision light used by pilots.
div.clearfix
A new Flyback version
The Flyback is probably one of the functions pilots appreciate the most. When the chronograph is running, it makes it possible to reset the time measurement by pressing the start pusher just once. This extremely quick operation means that successive, short periods of time can be measured, since there is no need to go through stop, reset and restart operations on the chronograph.
The Type 23 Flyback uses the collection's usual base parts (316L steel case, 42.5 mm case, transparent back) plus a Dubois Depraz module dedicated to this function.
A first in the history of Dodane: the Type 23 Power Reserve
Never before has Dodane designed a Type 23 featuring a visible Power Reserve. This complication has now made a place for itself at 6 o'clock, with a dedicated counter design that's true to the spirit of console instruments. Its grey and black tones blend in perfectly with the steel case and black dial, graced by large hour markers coated with SuperLumiNova. The same, benchmark caliber is used for this variation: the Swiss Made 1/5 second mechanical movement by Dubois Depraz (cal. 42081), equipped with a flyback function.
GMT comes to the Type 23
Dodane 1857 accompanies many long-haul pilots, including those flying for Air France, on a daily basis; now they can benefit from a second time band on their wrists. The Type 23 GMT is sober and sturdy, all in black; above its legendary dial a second time band hand has been added. Its orange tip is in the form of an orange aircraft that points to the 24-hour display engraved on the flange. Using 24-hour graduations means the Type 23 does not need a day / night time indicator, thus making it easier to read.
The second time band hand is very simple to adjust, being moved forwards or backwards by means of two pushers – echoing the native chronograph vocation of the Type 23. There is also a date counter at 6 o'clock, powered by the Swiss Made 1/5 second mechanical movement by Dubois Depraz (cal. 312).
Type 23 Quartz: the ultimate in professional specifications
Quartz watches offer the undeniable advantage of accuracy when it comes to time management and measurement.
The Type 23 Quartz is powered by an ETA 988.333 analog and digital display multifunction movement, made using exclusive high-quality Swiss processes.
The caliber provides a host of functions: alarms; 1/100 second chronograph; second time band; countdown/timer; day, date; and hours, minutes and seconds, adding a rich dynamic to this high-tech, versatile time measurement instrument.
Exciting times ides and a real push from Dodane at Baselworld this year. Hopefully we will get a chance to have some live photos as the days go by. The most intriguing of the 5 models has got to be the BNL as it is something I see being more useful in cockpit for actual pilots.
Any Pilots out there want to let me know what you think on these 'pilots' watches?
*Photos are property of Dodane 1857.