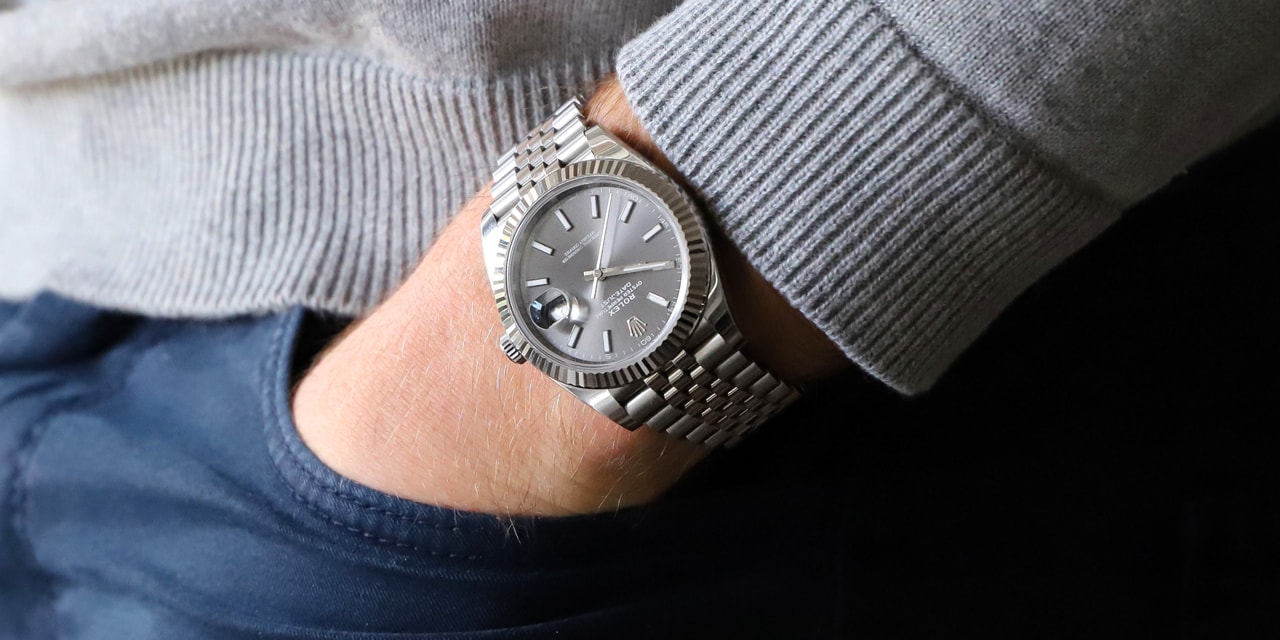 A Newcomers Guide to Buying Your First Swiss Luxury Watch
For new watch enthusiasts, buying a first "real" quality Swiss luxury watch can be complicated. Similar to buying a car, there are numerous models and features and styles and sizes that are more confusing than meaningful. If you are thinking of taking the plunge, congratulations! You can use this guide to buy your first Swiss luxury watch.
Swiss Luxury vs. Homage
Many watch wearers do not get to the point of considering a Swiss luxury timepiece because they "settled" for a homage watch ("homage" is a polite term for fake or knock-off watch), or a plastic multifunction battery powered watch. Saving your pennies for an actual Swiss mid-range watch is better than owning multiple knock-off watches because every time you strap it on, you know that it does not have the quality, durability, pedigree, and provenance of a fine Swiss watch. There are some areas to consider when looking for a fine Swiss Timepiece:
Sports or Dress
First thing to narrow down is whether you want a dress or sport watch. Many consider a "nice" watch as a dress watch. When you consider a dressy watch, you're probably not thinking of a diver, chronograph, GMT, or mechanical multi-function watch. Quality Swiss watches also include a variety of masculine sport and multi-function timepieces. Examine your lifestyle, then select a watch to match it. James Bond got away with a Submariner and a Suit, despite what the fashion purists say. Narrowing down the choice of getting a dress or sports watch will also determine the size of the watch. Classical dress watches tend to be smaller, whereas, sports watches tend to be larger. Just be sure not to get a watch so large that the lugs are wider than your wrist.
Manufacture Movement
The next choice is whether to pick a brand that uses their own movement, or a movement by another company such as ETA. Many Swiss watch manufacturers will use a movement manufactured by ETA, a company owned by the Swatch Group who makes movements. ETA movements come in four quality levels:
EC – Economique (nickel plated with Etachoc shock protection)
ST – Standard (regulated in two positions)
Mean daily rate +/- 12 s/d
Max variation across 5 positions: 30 s
Isochronism (rate after 24H running compared to full wind): +/- 20 s/d
EL – Elaboré (regulated in three positions)
Mean daily rate +/- 7 s/d
Max variation across 5 positions: 20 s
Isochronism: +/- 15 s/d
T-Top (regulated in five positions) and COSC certifiable
Mean daily rate +/- 4 s/d
Max variation across 5 positions: 15 s
Isochronism: +/- 10 s/d
ETA are easily repairable and most watchmakers are trained on ETA movements. Be sure to ascertain what quality level the ETA movement is in the watch you are considering as many manufacturers will try to pass off an ETA EC or ST movement inside an expensive watch.
The other option is to zero in on a brand who manufactures their own movements in house. Not too many brands in the $5000 price range will manufacturer their own movements, but a preowned Rolex certainly does.
Resale
Like cars, most brand new watches depreciate incredibly the moment you walk out of the dealer's door. Rolex tends to keep its retail purchase price over the years because Rolex has continual price increases and their style is consistent. Other watch brands can drop by 50% or more and stay there. Resale value translates into trade-in value when another Swiss timepiece speaks to you in a few years.
dealer / dealer Network
Lastly, the brand and dealer network are important. Mechanical watches require service every three (3) to ten (10) years and a good dealer who has access to either the manufacturer service center, or a watchmaker who has access to your brands parts is important. Unfortunately, there are not parts warehouses or parts networks as developed as the auto industry.
Hopefully, using this guide to buy your first Swiss luxury watch has helped answer your questions and helped you narrow down the type and brand, cutting through the smoke and mirrors that are all too common in the watch industry.
— Featured Photo Credit: PxFuel (cc).