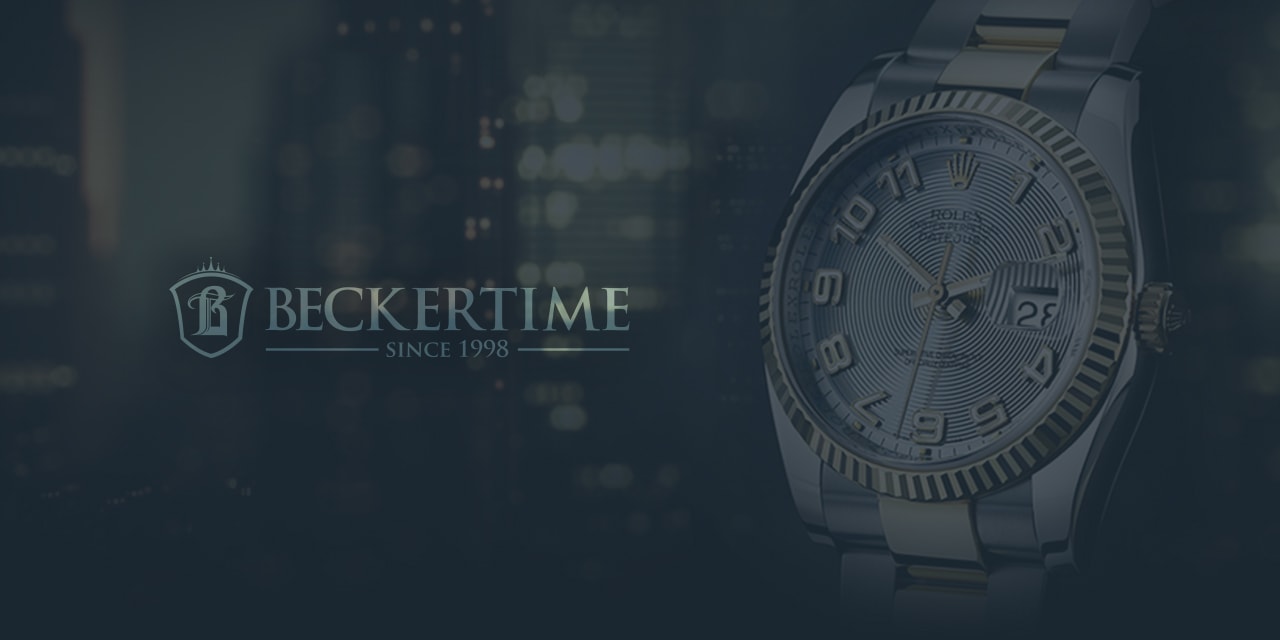 Do Rolex Papers Matter?
Purchasing a New Rolex
A Rolex wristwatch, when purchased new, comes complete with a cardboard outer box and inner spring loaded presentation box. Also, a watch cushion that fits in between the watch and the band. It also includes an owner's manual and a Genuine Swiss red chronometer hang tag. Sometimes Rolex includes a Rolex Swimpruf green hang tag with the watch's model number and a warranty card. The diving models such as the Submariner sometimes include a metal anchor. Many times, there is a plastic bezel protector and cleaning cloth also included in the presentation box.
Purchasing a Pre-Owned Rolex
However, when purchasing a pre-owned Rolex, do Rolex papers matter? It really depends on whether the buyer is purchasing a watch, or the watch complete with the watch's provenance. Similar to art, antiques, and other historical items, any extra item that contributes to the story of the piece increases its value. The original boxes, papers, and sales receipts all contribute to the provenance of a watch. For older vintage watches, the original paperwork helps verify authenticity. In addition, it adds to the watch's provenance, especially when the original owner was famous. Watches worn by famous people, especially during historic events, fetch a premium at auction versus the same watch from the same era without any contributing provenance.
Purchasing A Vintage Rolex
That said, should the absence of box and papers prevent a buyer from purchasing a watch that speaks to them? The answer is certainly not. Unless you buy a vintage watch and the price is based on the watch's provenance. Then it could add to its value. However, the original box and papers do not increase the value that much. Buying a watch is not like buying an automobile. A legal document isn't required for transferring ownership. However, sales receipts and watch documents do help in verifying authenticity and legal ownership.
But, a network of dealers transfer many Rolex watches within the secondary market. The watches are in fact authentic and the dealers legally own them. Yet, the original paperwork and packaging may have fallen by the wayside. Or they sold the presentation box separately. If the watch is relatively new, especially if less than two years old, the warranty card should be included as the watch is still under warrant by Rolex. Also, if a Rolex Service Center recently serviced the watch, they will issue a new warranty card to re-affirm a two-year warranty by Rolex.
Purchasing a Pre-Owned Rolex At BeckerTime
Beckertime watches do not have box or papers as they were not retained by the original owner. Most Beckertime watches come with a 1 year warranty, operating instructions, and a lifetime trade-up certificate to exchange your Beckertime watch for another one carried in the store.
So, if the Rolex speaking to you is a collector's item, with high value because of the provenance associated with it, box and papers are certainly justified, especially if the watch is going to stay in a box for display. If the Rolex speaking to you does not have box and papers, it should not be a deal-breaker as long as it is guaranteed authentic, feels good on the wrist, and accentuates your lifestyle.