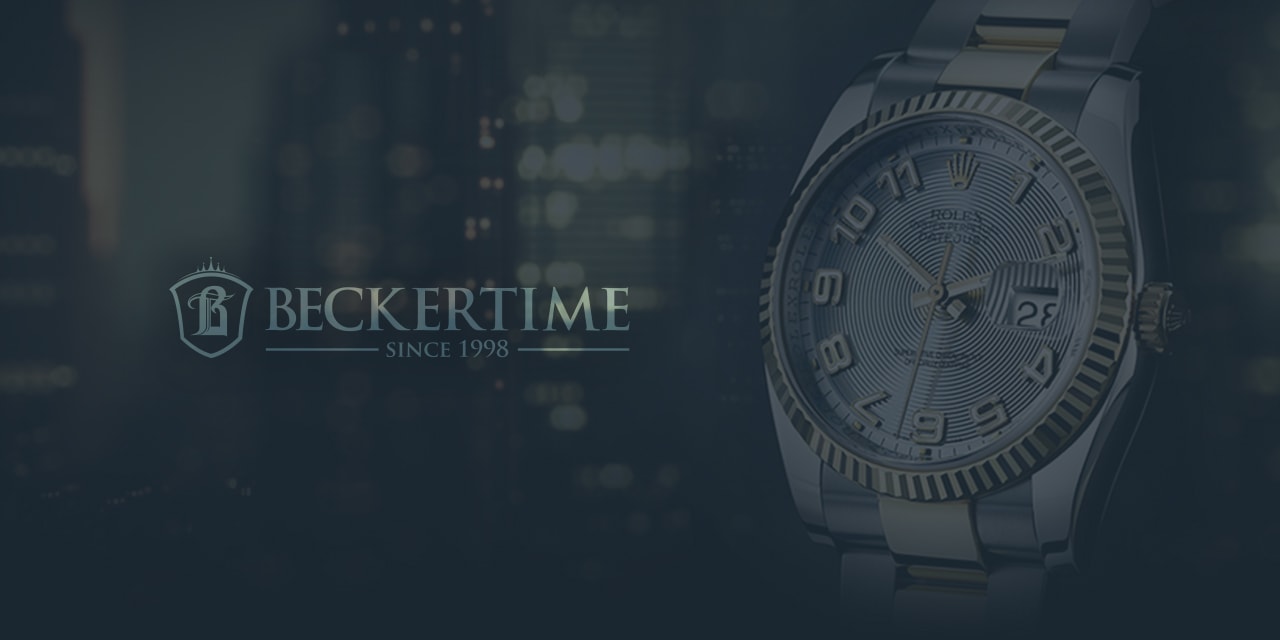 Future Classics: The Rolex Day-Date Rose Gold ref. 1803
Rolex, famously, like to stay in control. Of everything. Their production base is one of the most comprehensive, vertically-integrated manufacturing facilities on earth, with essentially every component that goes into every one of their watches starting life inside their vault-like compound.
The only element of the whole process over which they can exert no real influence is the end client. Anyone with a suitably healthy bank balance can purchase a Rolex. While that is obviously good news for the accounts department's bottom line, from a brand image point of view, it is not without its drawbacks.
Such a Thing as Bad Publicity?
Rolex were one of the earliest pioneers of the celebrity endorsement. From as far back as the 1920s, when company founder Hans Wilsdorf persuaded Mercedes Gleitze to wear one of his Oyster watches during her English Channel swim, having their products worn, and being seen to be worn, by the great and the good of public life has been essential to the Rolex marketing ethos.
Throughout their history, everyone from movie stars and rock stars, athletes and entrepreneurs have made a beeline for the brand, typically one of the first items bought as a symbol that they have 'made it', whatever that 'it' may be.
Which is all to the good. Even spotting that actor you hate wearing a Rolex either on screen or off wouldn't necessarily deter you from wanting one for yourself.
But there is one model in the lineup that tends to have the strongest association with frontrunners in the murky worlds of business and politics—subjects that tend to be more divisive than most. Would seeing someone from an opposing political party or the head of a company that goes against your personal ethics sporting a piece from your favorite watchmaker put you off?
For the Elite
We are talking, of course, about The President; Rolex's flagship, the Day-Date.
Since its release in 1956, it has been the number one choice of the world's leaders—whether of corporations or countries. The first watch ever produced that displayed both the date and the day of the week spelled out in full, it has been made exclusively in precious metals, either platinum or 18k gold, from its inception to the modern day.
Like many of its contemporaries in the Rolex stable, its basic design has barely altered in over 60 years, but the President has been issued in such a bewildering array of different material, bezel and dial color combinations that they are impossible to count.
That sort of breadth attracts a diverse clientele and there are enough variations in the range to cater to the tastes of just about everyone.
To illustrate, it is generally accepted that the Day-Date got its just as commonly used nickname through its link with Commander-in-Chief Lyndon B. Johnson, who wore one throughout his tenure.
Since then it has gone on to adorn the wrists of captains of industry, royalty or indeed anyone at the top of their respective food chain. As their ads from the time said, 'Men Who Guide the Destinies of the World Wear Rolex Watches.'
But there's a big difference between guiding destinies and dictating them and as we said, anyone with enough buying power can secure themselves a Rolex. When U.S troops dropped by to visit to Saddam Hussein's palace in 2003, his yellow gold Day-Date, dripping with diamonds from every surface, was still sitting on his bedside table. Libyan tyrant Muammar Gaddafi was also reportedly a fan, although it is unsure whether he actually wore a Datejust instead, and some reports state that, bizarrely, he was partial to his Daytona as well.
The Rolex Day-Date ref. 1803 Rose Gold
So the President unquestionably has a broad appeal and it certainly can't be blamed for being the favored timepiece of those who's company we would rather avoid. Nevertheless, wearing a Day-Date does make a statement and it is down to each example's particular configuration as to what that statement is.
In yellow gold, it speaks of someone with no qualms about displaying their level of wealth—the 'Texas Timex', as it is sometimes known. In platinum or white gold, it can be far more understated and, matched with a neutral dial, will only catch the attention of those with a deeper knowledge of the brand.
Another option, and one not explored as frequently as the others, is rose gold. Rolex have been using rose, or pink, gold for many years, but it wasn't until they established their own foundry in 2005 that they started producing it themselves, and named it Everose.
The Day-Date has always had a pink gold option, and one of the most popular models to take advantage of its warm tones was the third iteration of the watch released in 1958, the ref. 1803.
As with any number of Rolex's now-iconic pieces, the Day-Date had a stuttering start to life, and the first two references were launched and discontinued within a year. By the time the ref. 1803 was brought out, the early teething troubles had been solved and it stayed in production until 1978.
In fact, the only major difference between the ref. 1803 and its predecessors was its engine, and the new watch rolled out Rolex's improved and upgraded Cal. 1555; a movement built on the architecture of the base Cal. 1530, with a second date complication added.
A slimmer caliber than those used before, it gave the next generation Day-Date a more graceful profile over the somewhat bubbleback dimensions of its forerunners. It also went through a series of updates itself during its run, eventually being superseded by the Cal. 1565, which upped the frequency from 18,000vph to 19,800vph and introduced a hacking feature.
The watch itself changed hardly at all over the 20 years. In fact, the President is perhaps the model that has altered the least across its entire long life.
Exclusively made in 36mm, some of the very few ways to distinguish a ref. 1803 from its contemporary equivalent are its use of an acrylic crystal and a pie pan dial.
Although tough, acrylic crystals were still prone to scratches, particularly with everyday wear. By 1970, Rolex had developed the scratch-resistant sapphire crystal they use today, debuting it on the quartz powered ref. 5100 Beta-21.
The pie pan dial, used extensively in the brand's earlier years, features an outer edge that angles downwards, like an inverted dish. It fell out of favor as a design element in the 60s, possibly because it could make watches appear smaller than they were—a trick of the eye caused by the difference in tone around its perimeter.
Rose gold also conjures up a similar optical illusion. Its warm pinkish hue tends to blend in with a wearer's skin color, again giving the watch a more diminutive appearance. It has seen the popularity of rose gold models, and the Day-Date in particular, grow among female fans. While a 36mm piece was once a standard size for men and completely oversized for women, modern tastes have seen both sexes turn towards the larger models.
The ref. 1803 also has the advantage of being noticeably lighter than its modern equivalents, with its President bracelet made up of hollow links rather than today's solid ones. All told, it is starting to become a preferred choice as a ladies vintage watch.
Buying a Day-Date Rose Gold ref. 1803
With a 20 year production run and its status as one of the most admired models in the catalog, finding a ref. 1803 for sale on the pre-owned market is not difficult, and prices are surprisingly attainable.
Rose gold versions, however, are more scarce and that generally leads to higher prices. Of course, it also means they are more likely to hold their value as an investment.
A couple of things to look out for if you are considering hunting one out. Firstly, neither of the ref. 1803's movements featured a Quickset feature for either calendar function, so if it's not a watch you are going to wear everyday or keep on a winder, it can be a pain to reset the date if the watch has stopped for any length of time.
Conclusion
The Day-Date was one of the founding fathers of the modern Rolex. It has a style and reputation that transcends class borders and it remains the ultimate symbol of ambition and achievement, regardless of vocation.
Whether you are a hip hop mogul, sports legend, boardroom czar, or indeed, a brutal dictator, the Rolex President will always be the one to aspire to.