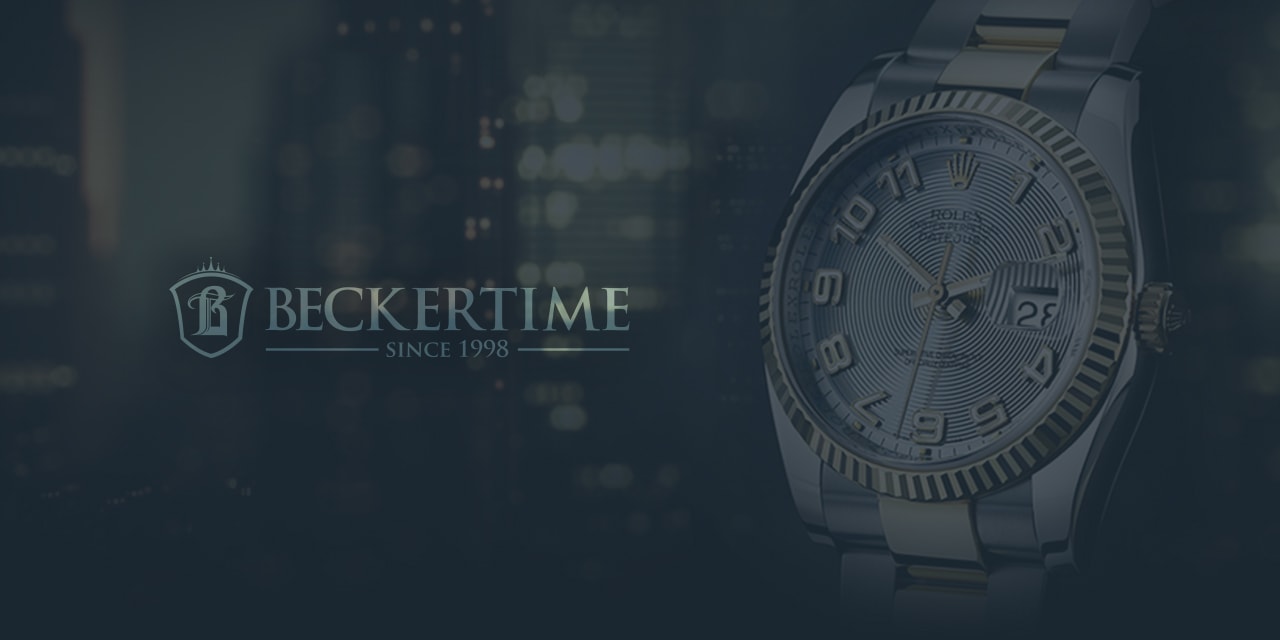 GQ says a Rolex Air King is the only watch a man needs to own
A Review of the Rolex Air King: Gentleman's Quarterly Watch Columnist States That The Venerable Rolex Air King Is The Only Watch A Man Needs To Own.
The Air King is strong, water-resistant, and understated. This is a very European quality. When discussing Rolex Air King reviews, Ken Kessler, GQ's watch columnist speaks from experience with over 35 years speaking about and collecting timepieces. He is the editor at large for the UK version of Revolution Magazine and has pieces published in the Wall Street Journal, The Telegraph, QP (British watch magazine) and the Financial Times. The Rolex Air King review points to a classic timepiece and popular collector's piece.
The Air King Evolved From The Oyster Perpetuals Of The 1950's.
In fact, it's a slightly smaller watch at 34mm versus the standard 36mm. The Air King size keeps the watch understated yet elegant. Our Rolex Air King review implies that the beauty of the Air King is its simplicity. The Air King has no date and subsequently, a flat sapphire crystal with the older models possessing an acrylic crystal. New sapphire crystals are less scratch resistant. However, the older acrylic crystals are easier to polish out scratches with simple whitening toothpaste or PolyWatch acrylic crystal polish. There are varying styles of watch faces ranging from simple stick dials and hands, to the Rolex Explorer I style of 3-6-9 on hour markers, to the Roman numerals at each hour marker. The newer Air Kings have plenty of Chromalight luminescence placed on the hour markers and slightly larger hands for easier reading at night.
Vintage Air King Difference
Of course, the monobloc Oyster Case seamlessly blends into an Oyster or Jubilee bracelet. Definitely, this adds to its simple elegance. Vintage Air king watches are available in all gold, two-tone stainless, yellow gold, and all stainless cases. Newer Air Kings are only available in Rolex's blend of 904L stainless steel. In addition, the Rolex standard Oyster case, complete with screw-in caseback, is found on the rest of the Rolex line. Also, the patented Oyster Twin-loc submarine hatch type of winding crown keeps the watch water resistant to 100 meters. All Rolex Air King watches have a domed bezel keeping to its simple elegance design.
Also, these timepieces are durable and rugged. However, they never look out of place with a blazer or dinner jacket. This is also true for the the older vintage Air Kings. They possess Rolex fine 27 jewel automatic movement. However, the newer Air King movements are COSC Officially certified Chronometers with a daily range of -4 to +6 seconds a day.
A Great Start
Kessler conveyed a good story of a 27 year old looking to buy his first serious watch. He was squirming over the price of an Air King. The salesman assisting the twenty-something said this, "You are 27. You will probably live to 80. Thus, you will have this watch for 53 years. No doubt, you will leave it to your child. As a result, all it will cost you over your lifetime is the equivalent of £1.20 a week." Not a bad way to justify a Rolex, and the Air King is a great way to start. Needless to say, BeckerTime has plenty of used Rolex Air King watches in stock.
Originally published March 21, 2017
BeckerTimeBE
— Featured Photo and Body Photo Credits: Beckertime's Archive.