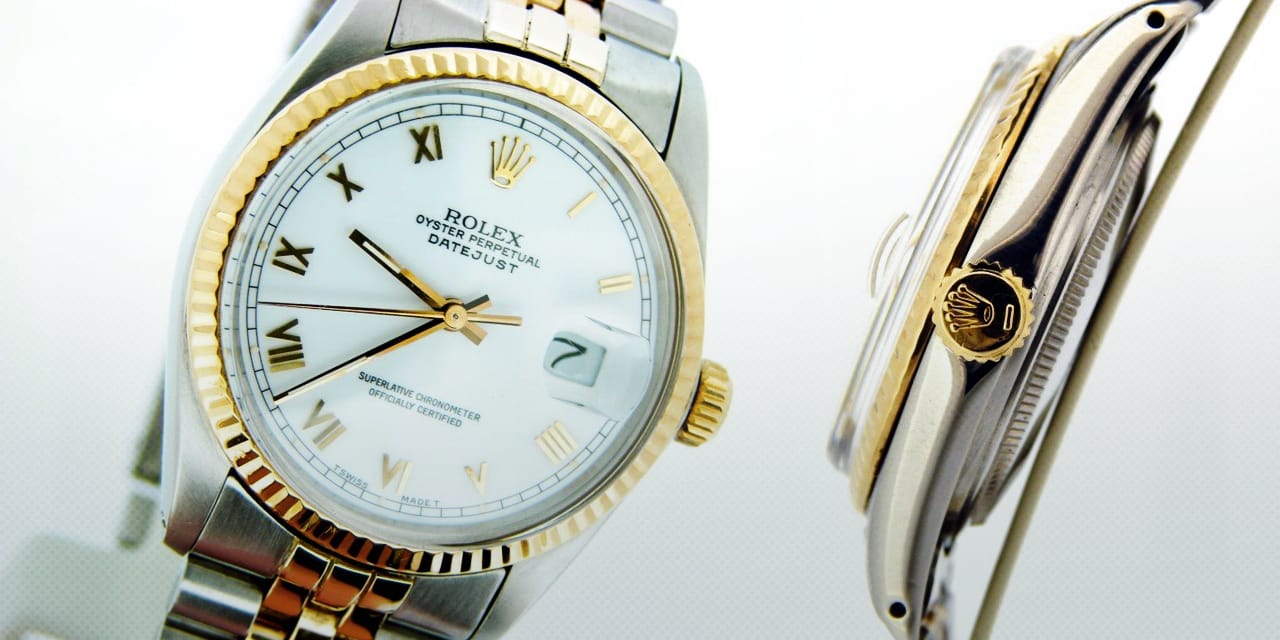 How to Wind and Set a Men's Rolex DateJust Quickset Watch
The Rolex Datejust is one of the most recognizable watches in the world with its classic Oyster case that has a profile noticeable by any passer-by, and recognizable by the classic Rolex bezel. This video will show how to operate the DateJust function when setting the date, demonstrating how to set the time and how to manually wind this iconic Rolex timepiece.
This is a men's two-tone DateJust reference number 16013. I am going to show you how to wind and set the time and date of this beautiful timepiece. Right now currently it is in the wearing position. Notice that the crown is screwed in all the way. This is your wearing position. Now if you have just received the watch, or has not been worn for more than a day-and-a-half, you are going to manually wind the watch in order to fully charge the movement. This will ensure that the watch will keep accurate time as the power reserve is anywhere between 36-48 hours depending on its' service history.
Now we are going to unscrew counter-clockwise to where it unthreads. Next, in a clockwise motion, we're going to wind the watch in a forward clockwise motion –approximately 20-40 full turns. Once we've manually wound the watch and we're going to want to set the date and gently pull the crown out to the next position in a counter-clockwise motion. It could be clockwise depending upon whether your watch is a newer version DateJust, but with this counter-clockwise until we get to the correct date which is the 15th.
Now we are going to set time by gently pulling out all the way to its' last final position which is your time setting position. And now we are going to set the time which happens to be 8:45. And now we're going to push back in the crown and turn-up to lock it back up, to put it in its' wearing position and now the watch is water tight because we screwed it back in and now you can wear it and enjoy your watch.
— Thank you!
— Featured and Body Photo Credits: BeckerTime's Archive.