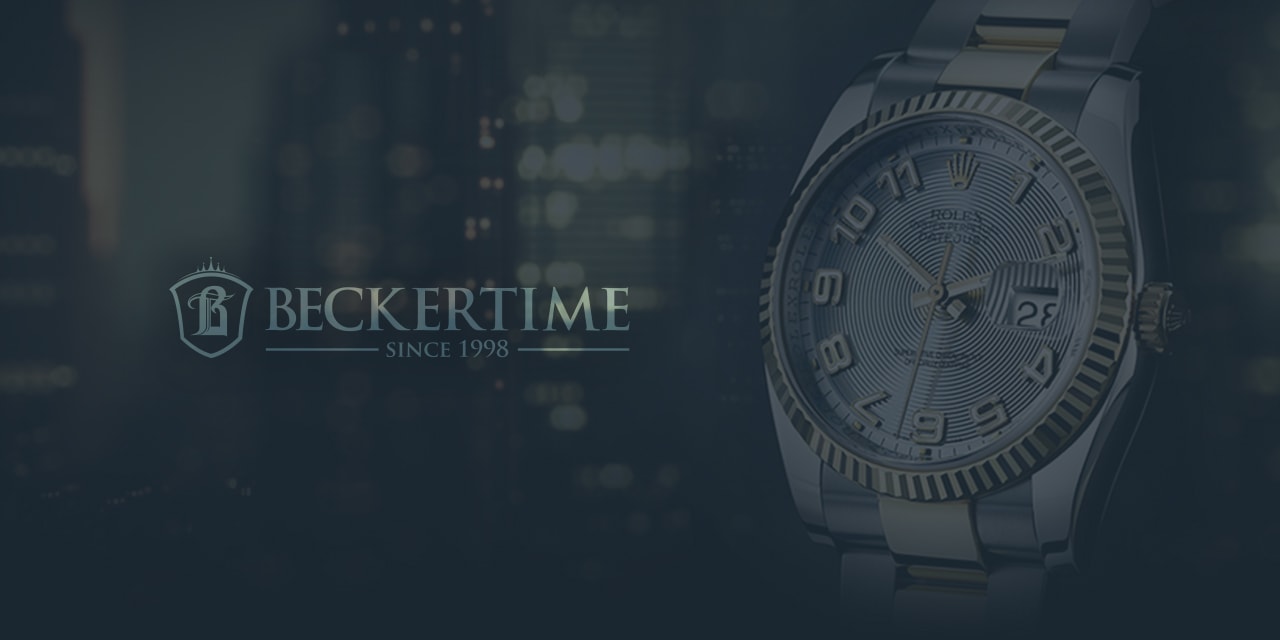 Important Parts of a Rolex: From Outsourcing to In-House Production
Even those who are not well versed in the world of luxury watches know what a Rolex is. Those five letters have come to represent the pinnacle of excellence, prestige, and success. Above it all, Rolex is synonymous with quality; they simply make great watches. Rolex achieves this impeccable standard in part by controlling almost every aspect of the watch manufacturing process—from making gold in their own foundry to building their own cases, to producing their own movements, and the hundreds of other processes required to make one Rolex watch.
However, it was not always this way. Essentially, the highly integrated Rolex that we know today is only about two decades old. In the final installment of our Important Parts of a Rolex series, we investigate the evolution of Rolex's manufacturing process from the days of outsourcing to their current emphasis on in-house production.
From London to Geneva
In 1905, Bavarian-born Hans Wilsdorf founded the company "Wilsdorf & Davis" with Alfred Davis in London to distribute wristwatches. It is important to note that this company was not in the business of making watch components but rather, it sourced parts from suppliers to assemble and sell watches. Three years later, we start to see the marketing genius of Wilsdorf when in 1908, he selected "Rolex" as the brand name—short, easy to say, and more importantly, "Rolex" would fit elegantly on a small watch dial and movement.
Pocket watches were still the norm during this era, so the company had to source a supplier specialized in making miniature precise movements that would fit into smaller wristwatches. And that supplier was the Swiss movement maker, Aegler—a company that would remain Rolex's exclusive movement supplier (with the exception of the Valjoux and El Primero based Daytona movements) for the next century.
In fact, when a Rolex watch was the first wristwatch granted the Swiss Certificate of Chronometric Precision by the Official Watch Rating Centre in Bienne in 1910, the name Aegler appears on the certificate and not Rolex. Shortly after, in 1914, a Rolex watch became the world's first wristwatch to attain a Class "A" precision certificate (a designation reserved for marine chronometers) from the Kew Observatory in the U.K. This pair of certifications would lay the groundwork for Rolex's continuous pursuit of precision.
By 1920, Wilsdorf had moved operations to Geneva and Montres Rolex S.A. was registered in the company's new home city.
The Birth of the Oyster Case and Rolex's Main Suppliers
In 1925, Paul Perregaux and Georges Perret filed a patent for a waterproof screw-down winding crown, albeit with some inadequacies—particularly concerning the winding configuration and the sealing structure. Seeing the potential, Wilsdorf purchased the rights of the screw-down winding crown, improved it, and patented his own version. Around the same time, Rolex selects Swiss winding crown maker Boninchi to be their main supplier of winding crowns—a relationship that will endure for almost nine decades.
Along with Swiss case maker, C.R. Spillmann SA (Charles Rodolphe Spillmann), Wilsdorf went on to create the now-famous waterproof and dustproof Rolex Oyster case using the new screw-down winding crown and a screwed-in watch case design (which many say is based on a three-piece screw-in watch case design patented by François Borgel in 1903).
Rolex would eventually depend on a few different case makers to produce their watch cases. In addition to C.R. Spillmann SA, there is also the case maker Genex (a name that will come up again later). To confuse matters even more, there is a lot of literature out there that credits Charles-René Spielmann with making cases for Rolex Daytona watches (often stamped with CRS inside the caseback). But the similarity between the names and initials of C.R. Spillmann and Charles-René Spielmann makes us wonder if it is in fact, the same supplier?
Moving onto the bracelets, in the 1930s, Rolex turned to Gay Frères, the most renowned bracelet makers of the era. Gay Frères famously made the Bonklip (aka Bamboo) style bracelet, which would be a precursor to the now famous Rolex Oyster bracelet. Throughout the following years, Rolex had several bracelet suppliers. The company even made some in North America starting in the 1950s until about the mid-1970s to save on taxes. C&I made the USA-made riveted Oyster bracelets while the USA-made Jubilee bracelets were made by a variety of producers. There are also Rolex Oyster end Jubilee bracelets marked with "Hecho en Mexico" to signify that they were made in Mexico.
For dials, there were a host of suppliers that made them for Rolex including Stern, Lemrich, Beyeler, and Singer. Singer is perhaps the most famous of them all as the company behind the popular Daytona "Paul Newman" (also known as exotic) style dials.
The Era of Patrick Heiniger
In 1992, Patrick Heiniger took over as the managing director of Rolex (and became CEO five years later). Under his leadership, Rolex began an aggressive integration strategy by buying up as many suppliers as possible.
In 1998, Rolex bought case makers Genex and bracelet makers Gay Frères. Then in 2000, Rolex purchased dial maker, Beyeler. The Swiss watchmaking giant also snapped up Boninchi, the winding-crown makers and Virex et Joli Poli, the case-finishers. Then finally, in 2004, Rolex purchased the movement making facility from the Borel family (descendants of the Aegler family that made movements for Wilsdorf)—reportedly, for over $ 1 billion.
Not only did Rolex buy up suppliers to vertically integrate its business, but it also restructured to bring twenty-seven sites into four main facilities for centralized control. The four main Rolex sites today are: Rolex HQ in Geneva, Plan-Les-Ouates site for case and bracelet making, Chêne-Bourg site for dial making and gem-setting, and Bienne site for everything related to movements manufacturing and assembling.
Patrick Heiniger abruptly left the company in 2008 (for reasons that were not made public) and he passed away in 2013.
Rolex Manufacturing Today
Today, Rolex is one of the most vertically integrated luxury watch companies in the market. Except for a few small components, Rolex proudly produces everything in-house, ensuring the impeccable quality we have come to expect from the Crown.
This is especially impressive when we consider the company's production output—it's estimated that Rolex makes anywhere from 800,000 to 1,000,000 watches a year. Furthermore, because the company is entirely independent, it retains full control of strategic decisions without having to answer to shareholders or parent companies.
From its roots as a wristwatch distribution company in London to its current status as the world's leading luxury Swiss watch company, Rolex has successfully transitioned into an ultra-modern watch manufacture.