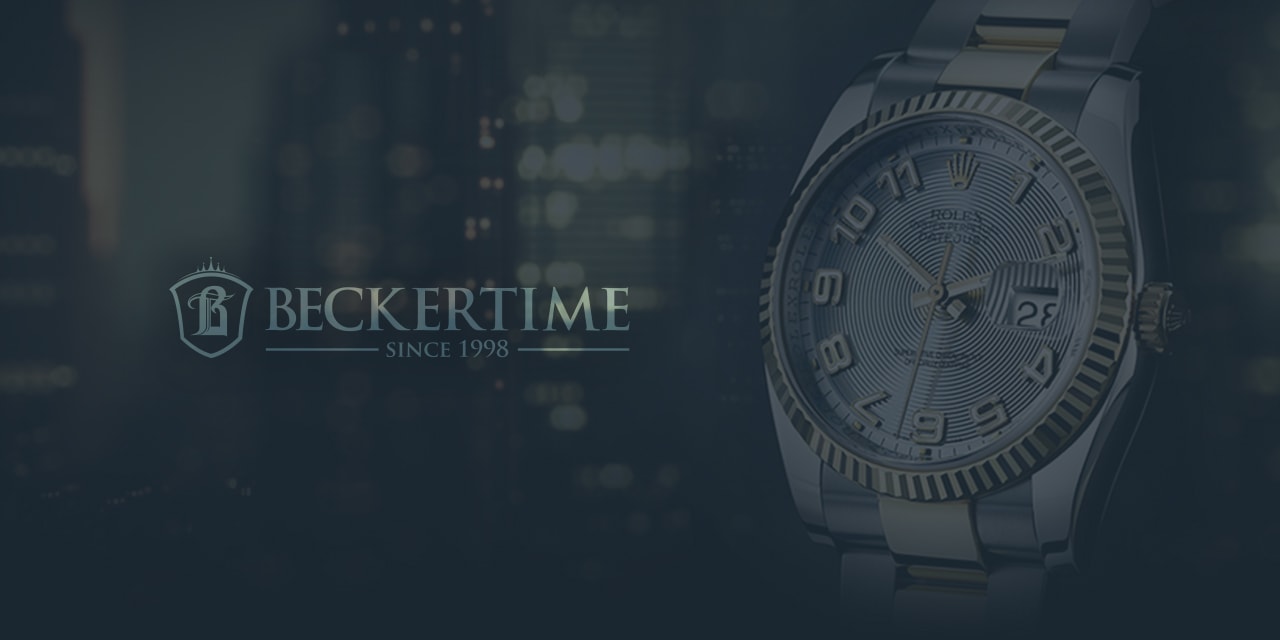 Keeping your Rolex new looking and clean
There are various thoughts on keeping Rolex's clean and new looking. Even though Rolex wristwatches are designed to withstand the elements, the 904L steel Rolex utilizes in its cases and bracelets do become slightly dull with use, and a clean bracelet will last longer and not stretch as quickly. Fortunately, 904L stainless steel is incredibly hard and impervious to stains, but over weeks of use, buildup of sweat, oil, mixed in with dust and dirt create a slight haze on Rolex watches and the brushed sections not appear as shiny.
Many new Rolex wearers think that over time, as the watch finish dulls, that the watch requires "polishing." In fact, unless there are deep scratches, a Rolex watch does not need a polishing wheel, or any type of metal refinishing using Semichrome or a Cape Cod Cloth to retain its shine. 904L stainless steel polishes and brushes into fantastic finishes that will last a long time, as long as the owner periodically washes off the dirt, dust, sweat, and oil gick that sticks to the watch.
Below are some materials used to clean Rolex watches:
Toothpaste:
Advantages: Prevalent everywhere and cuts through the oil that makes dust/dirt stick to stainless steel.
Disadvantages: Some of the whitening toothpastes are abrasive and toothpaste remnants are sometimes hard to rinse out of cracks.
Baby Shampoo:
Advantages: Easy to find, cheap, and cuts through the oil and sweat that makes dust/dirt stick to stainless steel.
Disadvantages: Some think that baby shampoo can work its way through the rubber seals of the caseback, crown, or crystal. Go easy on the stuff.
Regular Shampoo or Dish Soap:
Advantages: Dish or hair washing and watch washing can happen simultaneously, and does for many Rolex wearers who wear their watch in the shower and the soap is powerful enough to cut through the gick that stick to watches.
Disadvantages: Some think that shampoo can deteriorate rubber seals and work its way in to the watch. Go easy on the stuff.
Scrubbing Bubbles
Advantages: Makes stainless steel look just like new, similar to a shower fixture after Scrubbing Bubbles soaks on it for a while.
Disadvantages: Go easy on it as the chemical might be strong enough to deteriorate the rubber seals inside the case. Be careful not to soak too long especially around the watch seals. The Scrubbing Bubble wipes make being judicious on the cleaner easier.
Veraet
Veraet is a commercial cleaner designed expressly for watch cleaning.
Advantages: Safe for watches, size easy to store/carry/pack, relatively inexpensive.
Disadvantages: Not commonplace in a household, must carry/pack while traveling, there is a nominal cost.
Cleaning Cloths
The cloth used while washing/cleaning your watch also makes a difference. Below are some commonly used types:
Microfiber Cloth, Advantages: cheap, plentiful, but not always lying around.
Bath Towel: Unless one lives in a cave, bath towels work great and easy to find.
Suede: Works great but can dry out especially when used with cleaner.