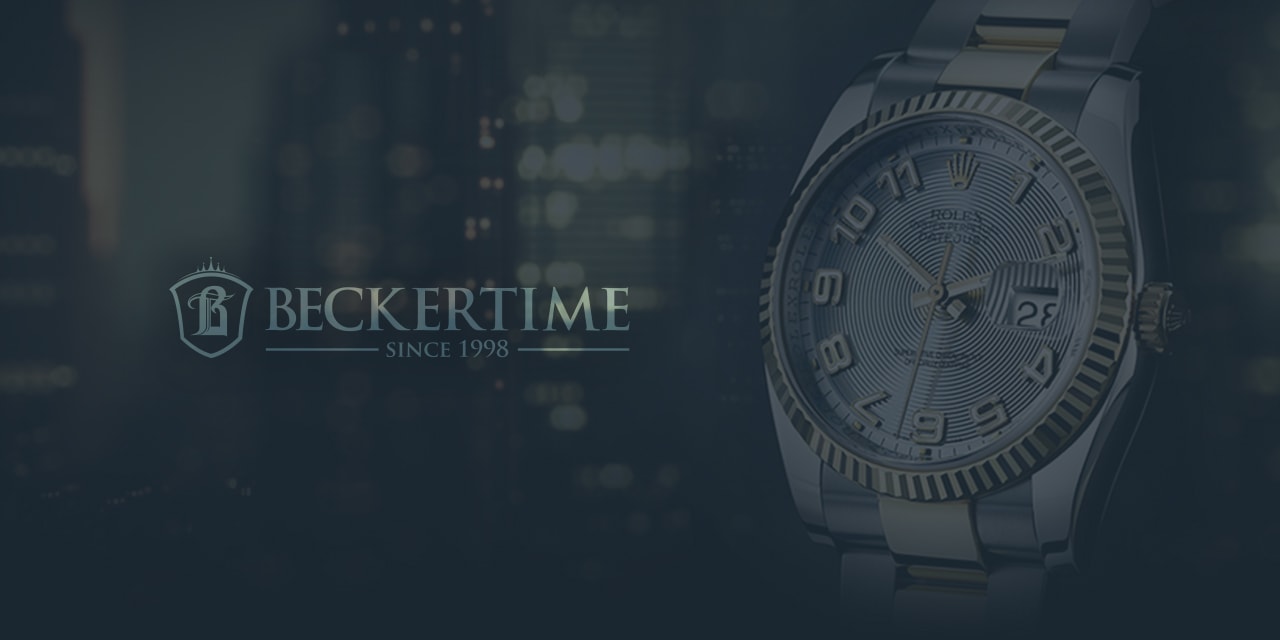 More on the New Rolex GMT-Master II in blue
What many Rolex aficionados were hoping for came true last Wednesday at Baselworld, a bi-colored ceramic bezel on the Rolex GMT Master II. For years after indicating that ceramic in two colors was technically impossible, Rolex found a way to keep the virtually scratchproof and fade proof ceramic properties in a one piece bezel. Many speculated that the only way for a two-color ceramic bezel was to press in two separate pieces, but a seem in the bezel would not allow for a press fit, was a place for failure, and would not look, well, seamless.
The desire for a two-colored bezel goes back to the original GMT Master released in 1954. The GMT was designed for pilots who travel among multiple timezones. The bezel with 24 hour graduations around the dial are used to track one timezone, or can be rotated to monitor multiple timezones. The two-color bezel gave a quick visual from daylight and nighttime. The original GMT possessed a red-blue bezel insert which then gave away to an all black bezel insert and a red-black insert in later years. When the updated GMT-C ceramic bezel was released in 2005, the bezel insert was only available in all black or all green (on the all gold model) with Rolex citing the technical limitation mentioned above.
The new GMT Master II 116710 BLNR is an incremental upgrade from the original 116710 release in 2005. The new watch utilizes the same 3186 movement as the 2005 model with no upgrades such as the Parashock shock jewel mechanism found in last year's updated Explorer II or in the Rolex Day-Date. The case dimensions are the same 40mm, and it utilizes the same bracelet. There are only three discernible differences; -a blue/black bezel, a blue 24 hour hand rather than green found in the 2005 model, and Chromalight lume on the dial and hands. Although some say that Rolex's proprietary Chromalight lume with its blue rather than green hue gives the watch a Timex Indiaglo look, Chromolight is proven to be effective as lasting longer than the traditional SuperLuminova found on older Rolex models.
The new blue-black bezel found on the Rolex GMT Master II 116710 BLNR is proving to be a naming challenge for watch fans. Typically, GMT's are named for the color of the bezel with red-blue being known as the Pepsi bezel, and red-black known as the Coke version. The 2005 release of the 116710 ceramic bezeled GMT was known simply as the GMT-C, with "C" noting ceramic. Names for the blue-black bezel are ranging from the "GMT-bruiser" to the "GMT-Poweraid." Whichever name germinates over these next few months, it will certainly be indicative of the attention this watch deserves.
— Featured and Body Photo Credits: BeckerTime's Archive.