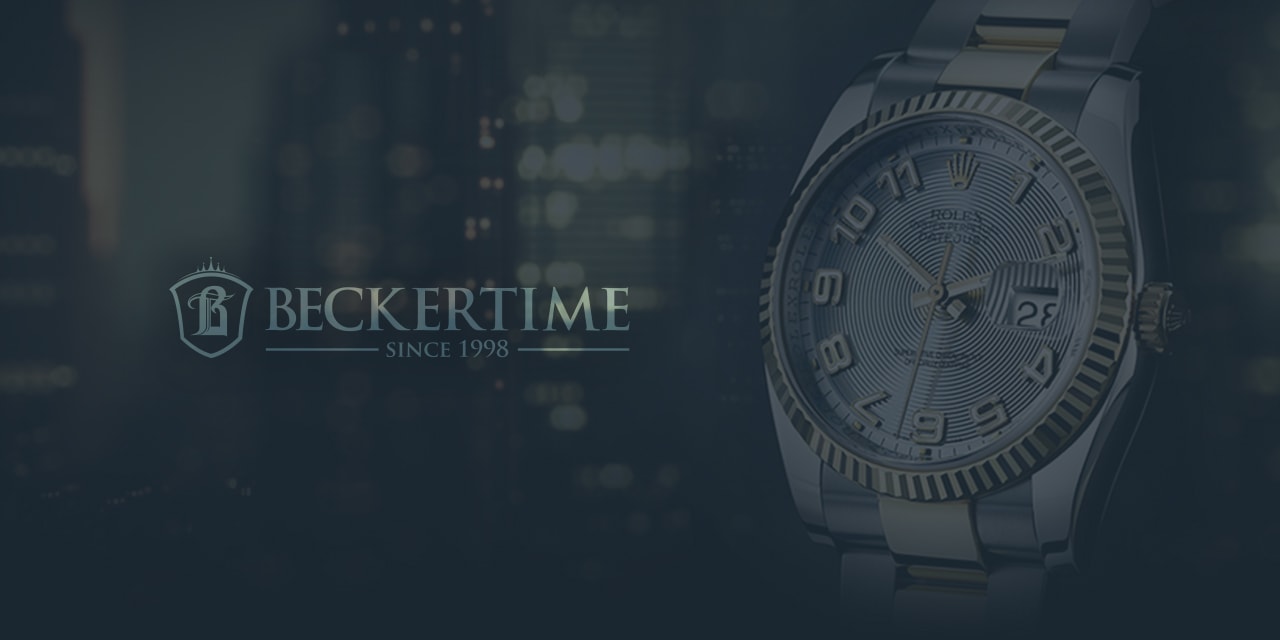 How Not to Get Scammed When Purchasing Online: Part 1
Avoid Online Scams
Every day, ecommerce sales are increasing. In fact, 79% of Americans now shop online. With so many online purchases, it's important to know how to prevent getting scammed. With nearly two decades of experience in the ecommerce business world, BeckerTime.com CEO, Matthew Becker, has a deep understanding of online scams and how not to become a victim when purchasing online. So, I sat down with Becker to learn more about the best practices consumers should take before purchasing online. Over the next few weeks, I'll be breaking down the best practices in a series of blogs.
Do Your Homework and Vet the Company
You've done your research. You've finally settled on what you'd like to purchase, but who you purchase from is just as important as what you purchase. With an abundance of online stores, how do you properly vet a company? How do you know what the company is selling is authentic? (This is especially important with preowned luxury purchases.) First up…
Research, research, research
You might not be able to identify online scams right away. It's important to read reviews, look into the seller's policies and benefits for buyers, check authenticity guarantees, browse social media pages, as well as compare companies. By doing this research up front, you're ensuring an informed purchase decision. And, chances are, if someone has been scammed by a company in the past, they will make their experience known and you will find repeated complaints. (Beware of the 'fake' reviews versus the real. For example, BeckerTime has tens of thousands of positive reviews on eBay. We can't make those up.) Remember, buy the seller before you buy the item.
Make sure the company stays true to its word
One way to spot an online scam is to see if a company stays true to its word. Does the company make empty promises? Or, do customers feel the company did a great job? One great way to find this out is to check out the company is through the Better Business Bureau. With ratings that are based on 13 elements, you'll quickly find out if a company is genuine or scamming customers.
Is the company an expert in what it's selling?
When you're making an investment, it's important that you deal with professionals who are experts in what they sell. For example, the BeckerTime.com team has decades of experience buying and selling luxury timepieces. Don't be afraid to ask questions, even ones that might seem "dumb." A well-educated, great company will have no problem answering all your questions. If you feel the company is not an expert, it increases your chances of being scammed. Which leads me to the last tip…
Does the company focus on customer service?
When you're dealing with a great company, the customer service is top-notch! That's because the company puts its focus on you, the customer. Many companies only focus on the bottom line instead of fostering a lasting relationship with customers. Is the company easily accessible (i.e. does someone actually answer the phone when you call during business hours)? Do you feel that the company is responsive? Also, is the company considerate when responding? These are important questions to ask yourself to avoid online scams. Personalized communication is the key to not only creating a great pre-sales relationship, but also maintaining a great relationship that extends long after the sale. Successful companies, like BeckerTime.com, emphasize an amazing customer service experience.
If you're in the market for preowned Rolex watches or other luxury watches, our experts are here to help ensure you find the perfect watch at the right price, and not fall for online scams. View our authentic selection of preowned luxury timepieces online today at BeckerTime.com or give us a call at (817) 503-2334. You know we'll answer!
BeckerTimeBE
— Featured and Body Photo Credits: BeckerTime's Archive.