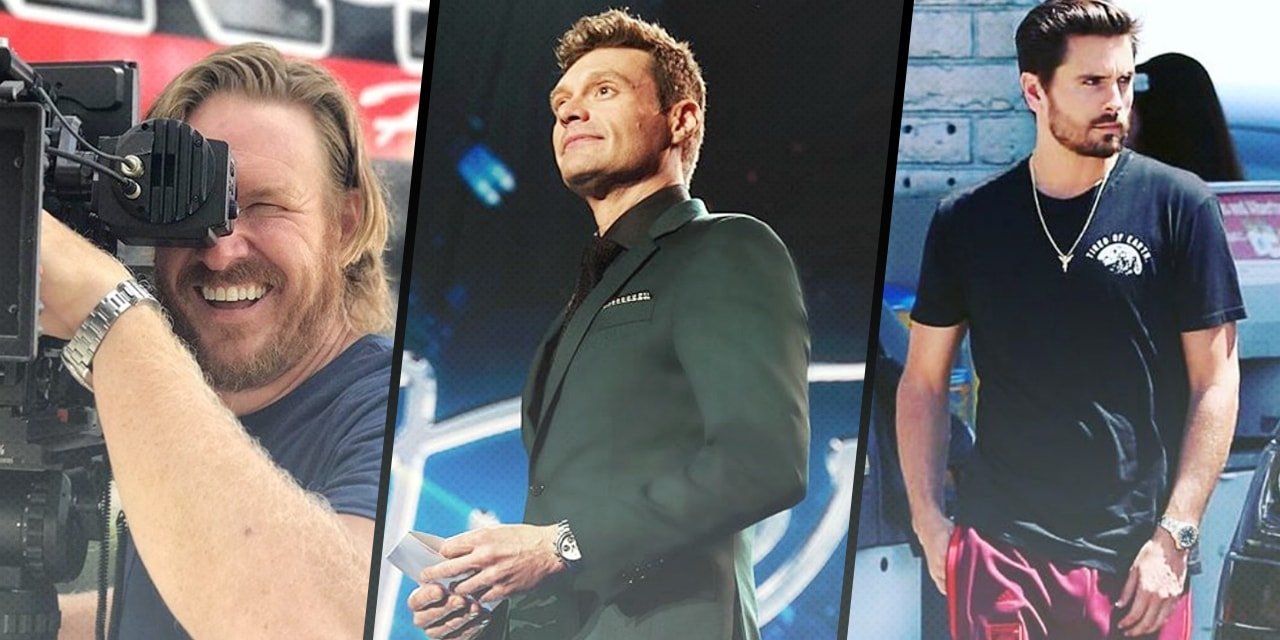 Reality TV Stars and the Rolex Watches they Wear
Love it or hate it, reality television is a big part of today's entertainment. Depending on the show, regular folk can become overnight celebrity sensations as they stream into the living rooms of millions of people around the world. From home improvement shows to singing contests to just watching people live their crazy lives on camera, the types of reality shows that are out there is expansive. While many of these types of television shows may not be at the top of our must-watch list, we did notice some awesome Rolex watches on the wrists of reality television stars. Here's a roundup of some top reality TV stars and the Rolex watches they wear.
Keeping Up with the Kardashian's Scott Disick's Rolex Watches
A key cast member of the reality TV show phenomenon Keeping Up with the Kardashian, Scott Disick has always had a taste for the finer things in life. Aside from his incredible sports cars, Scott Disick also has a solid collection of Rolex watches.
The reality television star seems to have a particular fondness for yellow gold Rolex watches as illustrated by his yellow gold GMT-Master, yellow gold Sky-Dweller, yellow gold Day-Date, and yellow gold Daytona. However, he's not above a steel Rolex sports watch either as he owns a vintage steel GMT-Master with a red and blue "Pepsi" bezel. In fact, he's been quoted as saying, "you can wear this day, night; dinner, lunch, breakfast, and all the time pretty much." And we'd have to agree with him!
Scott also posted a picture to his Instagram account a couple of months back flaunting a vintage Daytona Paul Newman and a vintage steel Submariner—two heavy-hitters in Rolex's lineup.
Fixer Upper's Chip Gaines' Rolex Watch
One of HGTV's biggest television stars, Chip Gaines and his wife Joanna Gaines, make a living flipping houses in Waco, Texas and broadcast it for all to enjoy via their Fixer Upper show. While undertaking some heavy-duty home improvement projects, we couldn't help but notice a steel Rolex watch on Chip Gaines' wrist. At first, it was hard to determine what particular Rolex model it was because he has a habit of wearing it with the clasp facing up and the case facing down! Every time there's a shot of him swinging a hammer on "demo day" or bolting a light fixture into the ceiling, we get a clear view of a clasp with the famous Rolex crown on it.
However, Chip Gaines did answer a fan's burning question on Twitter when asked what kind of watch he wears on the show. He replied, "…the only watch I ever wear.. A Rolex sea dweller. This watch is a tough son of a gun." Indeed it is.
Host Ryan Seacrest's Rolex Watch
Ryan Seacrest has been a staple in American entertainment for decades. From his numerous radio shows to his hosting gig on American Idol to now co-hosting Live with Kelly and Ryan to his red-carpet interviews on E!, the reality television host has always kept busy. And you know how he keeps track of his hectic schedule? Often with a vintage Rolex Daytona ref. 6263 "Big Red" on his wrist.
An incredible vintage Daytona chronograph, the ref. 6263 includes a black bezel, silver dial, black subdials, and a big red "Daytona" marking above the register at 6 o'clock. In an interview with GQ, Ryan Seacrest said of his beloved Rolex, ""It's there, it tells time, it's a beautiful piece, it's an antique, it's from the seventies—but it doesn't jump out and scream at you and it's the right size and proportion for my body. I love the silver color and obviously it works with everything."
Whether on the big screen at the theaters or on a smaller screen at home, it's always fun to spot what Rolex watches celebrities choose to wear.
— Featured Photo Credits: Official and Fan Instagram of Celebrities in this Blog Post.