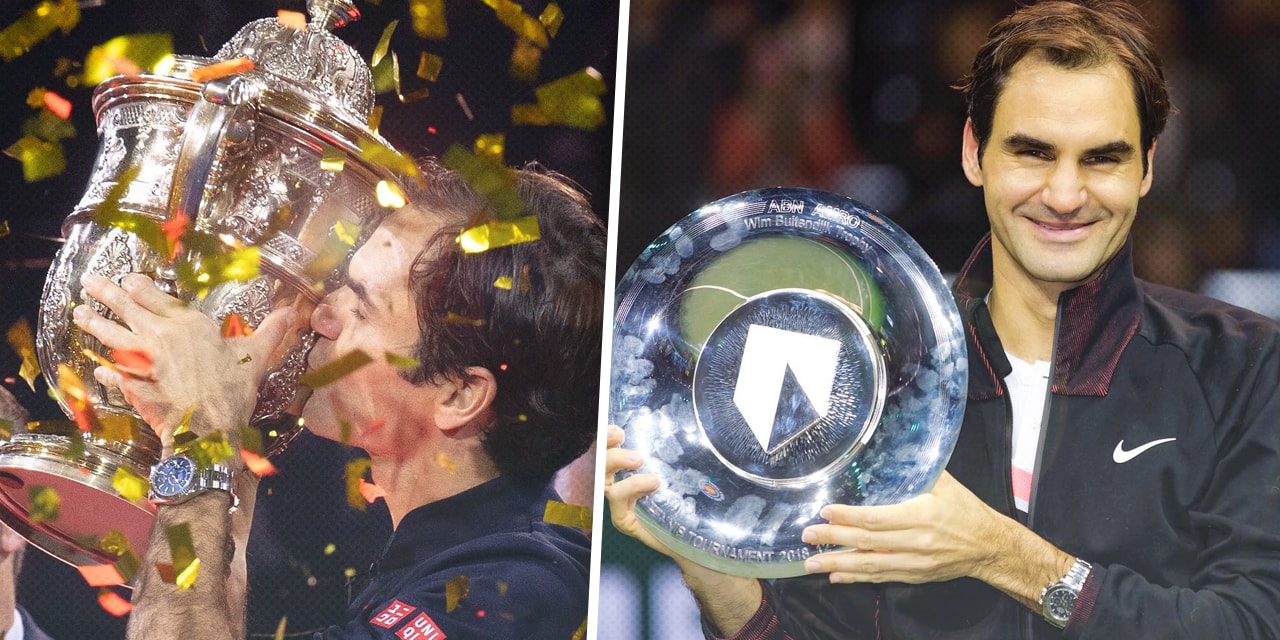 Roger Federer and his relationship with Rolex
According to Rolex, Roger Federer is the "greatest [tennis] player of all time by the greatest tennis players of all time." Being number one on the ATP rankings for a world record of 288 weeks overall, winning 17 Grand Slam titles, and being in the finals of each of the Grand Slam tournament at least five times, and Wimbledon final eight times makes him stand out from other legendary tennis players.
Rolex Wanted Him Back
His consistent performance at the top of the Grand Slam professional tennis is one of the reasons why Rolex wanted him back. Federer, being Swiss and growing up in Basel, the home of the world's biggest watch industry trade show, knew of Rolex's prestige and initially started out endorsing Rolex at age 20. In 2004, Federer joined Maurice Lacroix when he was managed by his family and girlfriend. Two years into a five year contract with Lacroix, Rolex was able to woo him back in 2006 with one of the largest single endorsements for any professional athlete, a 15 million dollar 10 year contract. A 10 year contract for any professional athlete is rare, especially because of the natural ups and downs that professional athletes endure as well as the always-present danger of career ending injury. Rolex recognized that Federer is one of the few professional athletes who match athletic success with off-court commercial influence. For wearing Rolex during his trophy presentations, which only took one-minute and 27 seconds from winning his seventh Wimbledon title to strapping on his Rolex, this endorsement contract as well as his other endorsements just puts Federer behind Tiger Woods in overall financial wealth.
Federer Not Extravagant
According to his biography, the Roger Federer Story, Federer is aware of the endorsements afforded to successful athletes and pursues earning endorsement dollars from the companies he likes because, " I'm in the best phase of my life and I don't want to sleep it away. I have a lot if inquiries but most importantly, any new partners have to conform to my plans. They can't take up too much of my time and their ad campaigns have to be right." Federer never had extravagant tastes and lives from relatively frugal values. In one of his first interviews as a youngster, Federer was asked what he would buy with his first prize money paycheck. The newspaper printed "a Mercedes," which was odd because he did not of age for even a driver's license. His mom knew better and called the editors and asked to hear the taped conversation. Mom was right. Federer actually said "More CD's". Federer was earning money from tennis since his mid-teens, and earning money was a by-product of his success. Federer picks his endorsements carefully because of his belief of "quality before quantity."
— Featured Photo Credits: Official Instagram of Celebrity in this Blog Post.