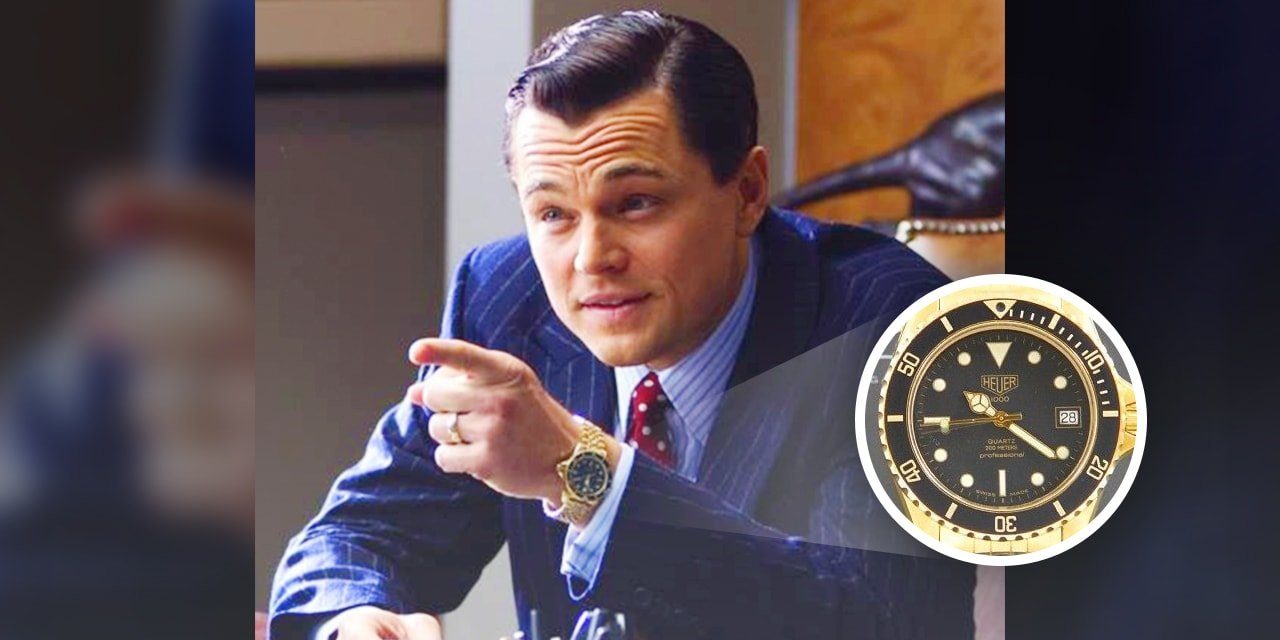 When is a Rolex not a Rolex?
With a title like that, you're probably thinking we're talking fakes again this week. Well, not quite. Call it a little artistic license. My wife and I saw the Leonardo DeCaprio film, "The Wolf Of Wall Street the other night." Unfortunately, DeCaprio didn't win for his contribution to the on-screen debauchery. And frankly, we think it's a travesty there's no category for best performance by a watch.
For the first half of the film, Leo appears to be wearing a solid gold Rolex Submariner or perhaps a GMT on a jubilee bracelet. But, you say, Leo is a brand ambassador for TAG Heuer. So how did he get around his brand ambassadorship?
Well, it turns out he didn't. The watch in question is indeed a TAG Heuer – a Series 1000 quartz dive model from the mid '80s, to be exact. One can see how the 1000 could be easily mistaken for a Submariner or GMT. The watch is the perfect stand-in for a Rolex sports model, which we all would expect to see gracing the wrist of a 1990s white collar criminal. Certainly the buzz in many online watch forums has misidentified it as such.
The solid gold Heuer turned in an Oscar-worthy performance indeed.
— Featured Photo Credits: Paramount Pictures, IMDb, and TAG Heuer.