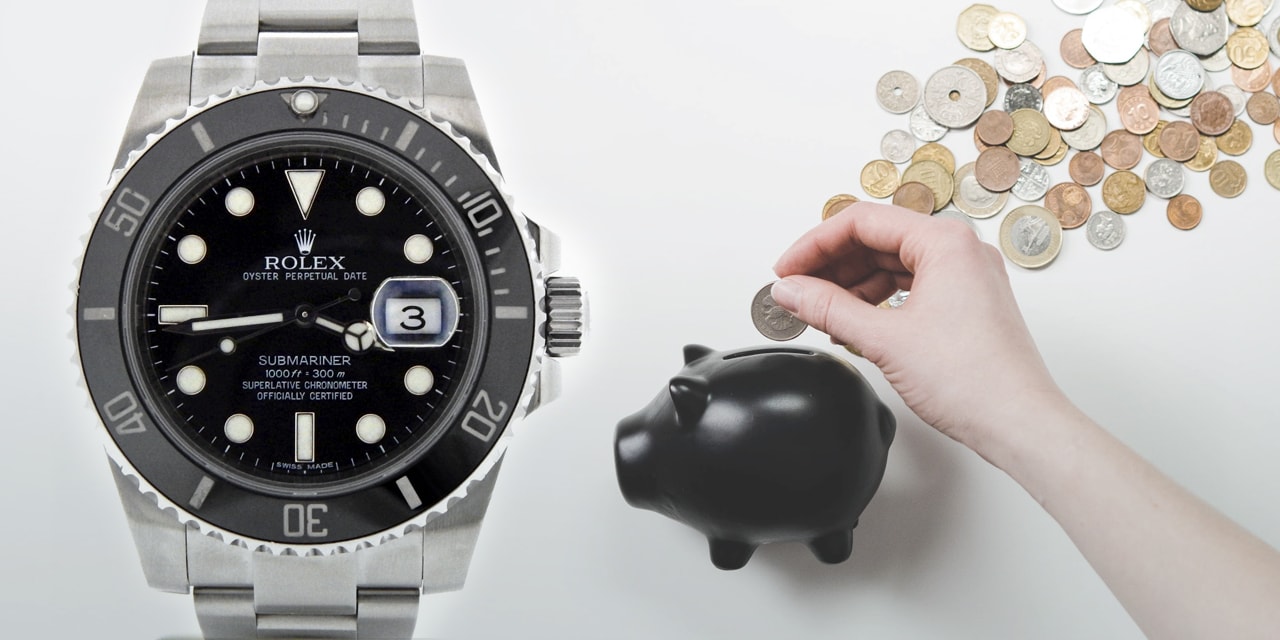 Rolex: The Best Investment Buys for 2021
As we bid an unlamented farewell to 2020, it's time to start looking forward to what 2021 has to offer us with a refreshed sense of optimism.
And what better way to kick off another year than to treat yourself to a new Rolex?
The question is, which one? Obviously your most important consideration in choosing should always be personal preference—buying the watch you love. However, there is no getting around the fact that a Rolex performs better as an investment than any other luxury watch. In fact, better than just about any luxury item full stop.
Purchase your model at the right price and it can become a serious asset, with global demand for the brand always sky-high. It can even appreciate considerably if you pick one of several pieces which are thought to be currently undervalued.
Below we have put together a list of those which could, potentially, become your new investment watch. It is important to remember though that this is not a get-rich-quick scheme. To see any meaningful increase will take several years, another reason to only go for those models you really love, as you're going to be living with them for a while.
The Rolex Submariner
We'll start with the safest bet watch collecting has to offer. Adding a Rolex Submariner to your collection is about as glaring a no-brainer as there is.
The venerable Sub reached a huge milestone in 2020 after a seemingly endless wait, with Rolex finally giving it the update we all thought was on the cards for at least the last four years. The ref. 1166XX range, introduced in 2010 has gone, superseded by the ref. 1266XX, and with it goes the last of the Super Case Submariners.
That means an ever dwindling supply of 40mm models, as its replacement has increased in size to 41mm. Not only that, but the newest generation marks a return to a more streamlined profile, after the boxy, muscular stance of the previous decade.
As we all know, a recently discontinued Rolex, and especially one as legendary as the Sub, will often become more sought after and cause an increase in price. And true to form, that is what seems to be happening now.
Although the traditional steel model with black dial and bezel (the ref. 116610LN) is staying relatively stable (but rising slowly still) the more exotic examples, such as the all-green ref. 116610LV, better known as the Hulk, are gaining speed. That could well be down to it not having a direct equivalent in the new range, the closest being a piece with a green bezel and black dial.
But looking even further back into the Submariner canon could be beneficial too. With the current trend for all things vintage, the pre-Cerachrom, pre-Super Case watches are experiencing huge growth at the moment. The likes of the last of the five-digit models, the 16610 and 14060 (no date) gained about 20% in value in 2020 alone.
And finally, two-tone Rolesor is coming back into fashion lately in a big way. So a model such as the ref. 16613, with its steel and 18k yellow gold half-and-half makeup, could well be worth a look.
The Explorer II
Rolex loves a good birthday bash, and 2021 just happens to be the 50th anniversary of the Explorer II's launch. With the current model a full 10-years old and still being driven by one of the Cal. 31XX series of calibers, where most of Rolex's portfolio has now graduated to the Cal. 32XX range, it would be more of a surprise if we didn't see a new version released this year.
What may change to one of the brand's perpetually underappreciated and undervalued watches is open to question though. A caliber upgrade almost certainly, but beyond that, who knows? Other watches reaching their half century have been given the green treatment in the past—the Milgauss got its green sapphire, the GMT-Master II was given a green dial, and the Kermit Sub was fitted with a green bezel. What can we expect in the near future for the Explorer II?
But as we saw with the Submariner, the arrival of a new Explorer II is likely to push up the price for older models on the preowned market. The current ref. 216570, among the first of the Professional Collection to increase in size to 42mm, already commands a premium on the secondary market, and its withdrawal will probably only drive that still higher.
And again, older references such as the 40mm ref. 16570 have been rising in price steadily for the last few years, now being seen as one of the few which still retains the spirit of 'old' Rolex—nothing fancy, just a good old fashioned steel tool watch built to last forever.
The GMT-Master
The GMT-Master II range has been given a number of shakeups in recent years, so another new version arriving in 2021 isn't believed to be on the cards. That being said, the current series is still using the Super Case, and with Rolex taking the Submariner back to a more vintage aesthetic, it would perhaps be unwise to rule out completely them doing the same thing to their iconic dual time zone watch.
Regardless, a GMT-Master or GMT-Master II makes just about as secure an investment option as any model from Rolex's lineup.
But which one? The good news is there are several references which still have a realistic buy-in price, but their importance to the watch's overall story means they probably won't stay that low forever.
Models such as the original generation of the GMT-Master II, the ref. 16760 from 1983. Known as the Fat Lady due to its bulkier case, it saw the debut appearance of the black and red Coke bezel, as well as the first time the two hour hands could be set independently of each other. Strangely, for a generation so vital to the continued success of the watch, it is still available at practically a gateway price. It, and its slimmer-hipped follow-up, the ref. 16710, can both be bought for around the $10,000 mark.
Elsewhere, the green dialed anniversary edition we talked about above is also an attractive option, investment-wise. The ref. 116718LN was released in 2005, and marked the first use of Rolex's proprietary ceramic bezel. Coupled with the solid yellow gold case and bracelet, and the green dial (another first on a GMT-Master) it is among the most striking examples of the watch to date. Prices here start at around $40,000, which is obviously a lot of anyone's money, but then this is a whole lot of watch.
If that is indeed too high, the ref. 116710LN from 2007 is the steel version with a black dial. But Rolex has managed to sneak some green in here too, on the stem of the GMT hand and on the dial text. However, it is worth noting both these watches were issued in a time before the brand had managed to perfect the two color process for their new inserts. As a result, each is fitted with an all-black surround.
Those are just a handful of suggestions for investment-worthy Rolex watches. Much of their potential price increases in 2021 will hinge on newer versions coming along to replace older ones, although when and how Rolex will announce their latest releases has changed in recent weeks.
The manufacture finally pulled out of Baselworld last year, normally the showcase for the big reveal, opting instead to join in the Watches and Wonders Geneva show, in partnership with the FHH. That has now been cancelled, due to Coronavirus's relentless stranglehold on much of Europe.
Instead, it has been turned into an all-digital affair, due to take place online between April 7th to 13th. Rolex will be exhibiting their new watches live, along with some 50 other brands.
As always, we will keep you updated on all the latest developments here at Beckertime, so be sure to check back in with us.
— Featured Photo Credit: Pexels (cc) & BeckerTime's Archive.