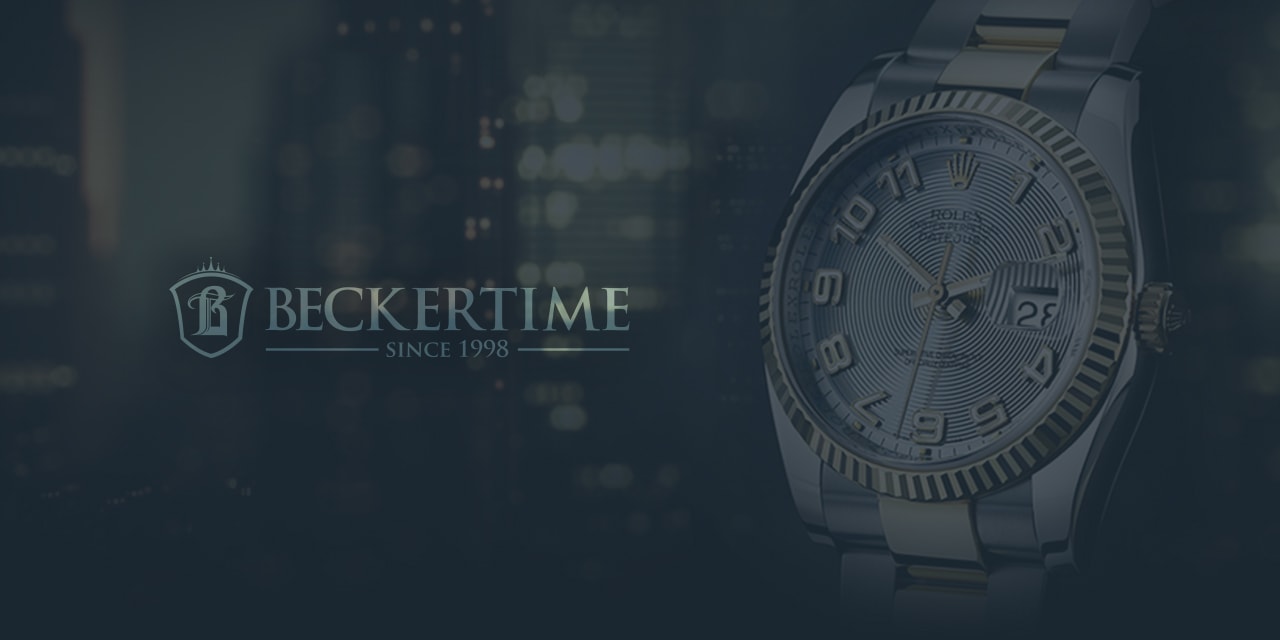 A Rolex Timepiece for Every Type of Luxury Home
Luxury Homes and Rolex Luxury Watch Lifestyle
As a partner and licensed real estate agent of Points West Agency, I have the honor of helping my clients find their dream home. What I've learned over the years in real estate is that luxury comes in all shapes and sizes. These range from lakefront compounds and beach houses, to horse ranches and high-rise condominiums with sweeping views of the city. Just as there is a luxury home for every buyer, there is also a luxury timepiece for every consumer.
This week, I teamed up with preowned online Rolex retailer, BeckerTime.com. Together we bring you the best Rolex watch models that pair perfectly with the most luxurious types of homes. Rolex watches are regarded as one of the most sought-after timepieces in the same sense that luxury homes are a highly sought-after asset to own.
Check out my luxury homes and Rolex pairings below to find how much these two luxuries have in common!
Rolex Yacht Master + Beachfront Home
Sleek, sporty and distinguished. The Rolex Yacht Master is the watch of the open seas. The Yacht Master is just as at home aboard an ocean-bound yacht as it is on a beachfront deck while sipping a cool drink and overlooking the waves.
The Rolex Yacht Master blends function and style in the same way that beachfront homes give owners direct access to the beloved seas. This is both in casual and high-end settings. From clean, modern builds, to luxurious beachfront cottages, waterfront homes are highly desirable. Beachfront properties are often more than double the value of homes overall. According to Zillow, the most expensive and luxurious properties can be found in Hawaii, California, and the coast of the Long Island Sound.
Finding yourself surfside soon? Don't forget to pack your Rolex Yacht Master. Shop BeckerTime.com's selection of authentic used Rolex Yacht Master watches.
Rolex Air King + High-rise Condominium
The Rolex Air King is a classic. It is a timeless model that pays homage to the pioneers of flight and mile-high aviation. So, it's only fitting to pair with a high-rise condominium for you and your timepiece to live among the stars.
A simple yet refined watch is perfect for the buyer who appreciates door service, valets, hardwood floors, marble baths, and a private elevator. In the market for sweeping views from above the city? Find inspiration from Points West Agency's recently sold high-rise luxury condo in the Turtle Creek neighborhood of Dallas.
Meanwhile, let your taste for all things sky-high begin by viewing BeckerTime.com's selection of preowned used Rolex Air King watches.
Rolex Explorer II + Lakefront Compound
The Rolex Explorer II is great for the outdoors. However, it will also stand out stylishly in your next board meeting. In fact, Rolex Explorer II watches have redefined luxury with a sexy, yet substantial look. By the same token, lakefront compounds have come a long way. With panoramic views, spacious living, custom details, outdoor pavilions, extraordinary boat docks and recreational vehicles, you have finally met a luxury watch that loves sporting and adventure as much as you do.
Rolex GMT Master II + Ranch Property
Boating, fishing, swimming, hiking, and trail riding, not to mention a horse barn and airstrip with a private hangar. These are just a few of the activities that await you on a luxury ranch property, such as Driftwood Ranch in Fort Worth.
Likewise, the Rolex GMT Master II combines functionality with rugged good looks. Whether taking your GMT Master II for a trip on a private jet, or riding off into the sunset, this watch is versatile, resilient, and ready for any adventure and occasion.
Shop BeckerTime.com's full selection of preloved used Rolex GMT Master II watches.
Rolex Datejust + Mediterranean Mansion
Castle Creek Lane seems more than fitting for the address of this recently sold luxury Mediterranean home in Plano, Texas. Mediterranean-style homes reflect those traditionally found in Spain, France and Italy. In addition, they are known for low-pitched roofs, arched windows and openings, wrought-iron detailing, and expansive outdoor living areas. Just as Mediterranean-style homes are easily recognizable and highly prized, so is the classic Rolex Datejust. This luxury watch's aesthetics and function transcend time and trends. It continues to amass global appeal. A mainstay in the lineup of Rolex brand watches, these are meant to be owned and cherished.
No matter the types of luxury homes and Rolex watches you prefer, Points West Agency and BeckerTime are here to help you tap into your life of luxury. Contact us today to get started!
About Ryan Pafford
Fulfilling a lifelong desire to serve the community, Ryan Pafford is one of the partners and real estate agents at Points West Agency. Ryan specializes in working with buyers and sellers of both luxury properties and commercial land for development in the Denton, Parker, and Tarrant Counties. His personal mission is to provide unmatched service with the highest standards. Equally important, he understands each client's individual needs with thoughtful listening and communication.
Ryan started his professional career in IT, then transitioned to marketing. Finally, he pursued his calling in real estate when he joined as a partner at Points West Agency. Ryan co-founded the Agency to bring something genuine and fresh to the real estate marketplace. Any client who has worked with Ryan knows what this fresh approach means; he and his team of professional agents are communicative, attentive, knowledgeable about the communities they serve, resourceful, friendly, honest, energetic, creative, and make it a point to go above and beyond their clients' expectations. This fresh approach also means shunning the traditional brokerage model of cut-throat agents competing against each other. Rather, Points West Agency fosters a culture of partnership in which all clients and listings are represented in a cooperative environment by all its agents, thereby ensuring its clients and listings have and maintain the competitive edge.
A resident of Aledo, Ryan is proud to call Parker County home with his wife and young son. If you're considering buying or selling a home, or if you simply have questions about the area or need a local referral, Ryan welcomes your phone call or email any time at (817) 717-6036 or [email protected].
BeckerTimeBE
— Featured and Body Photo Credits: Beckertime's Archive.