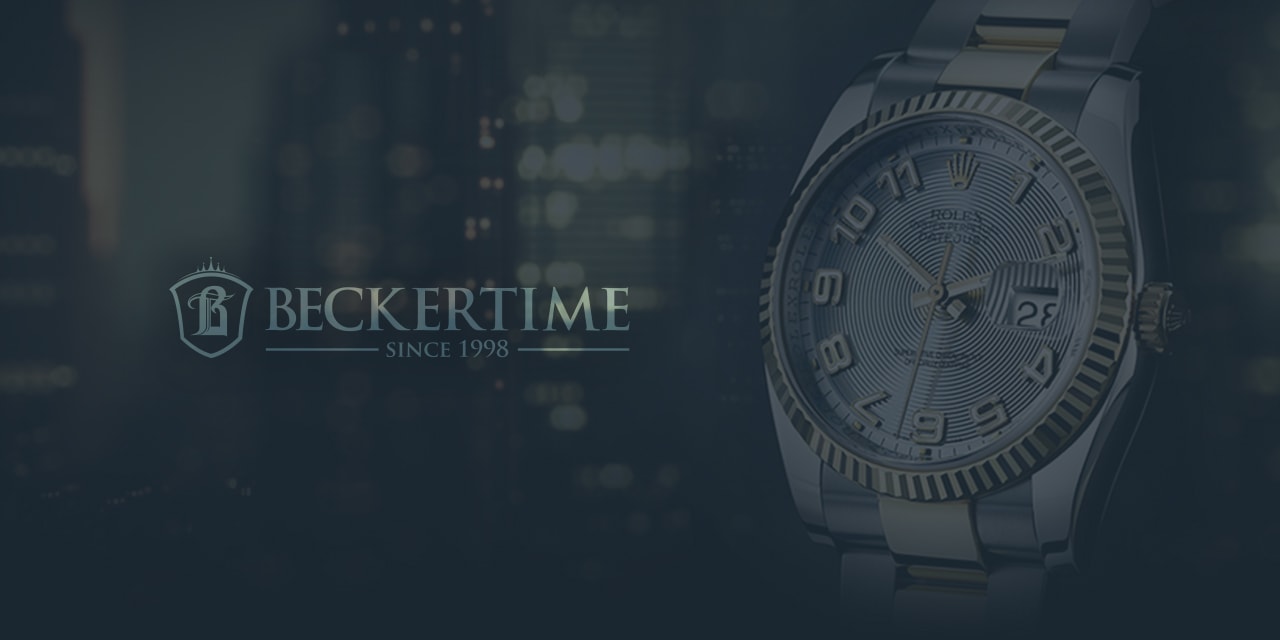 Short History of Women's Wristwatches
Womens Wristwatches Began in the Early 1800's
Finding a comprehensive history of womens wristwatches in the watchmaking history books is somewhat difficult. This is because the start of wristwatches was back in the early 1800's. At that time, they were not considered serious timepieces. As a matter of fact, the first chronicled wristwatch was designed for a woman. Combined with the influence from the watch world that was primarily a male dominated industry, the history of womens wristwatches is very fragmented. Wristwatches for women were commonly known as "Wristlets."
The "Strap Watch"
In fact, the first womans wristwatch is credited to Abraham-Louis Breguet (1747-1823) who made the watch for the Queen of Naples on June 8, 1810, and Patek Philippe made a wristwatch for Countess Koscowicz of Hungary in 1869. During this time, and onward for the next 100-120 years, men viewed wristwatches as women's items. As a result, men would carry pocket watches in their waist coat.
The Boer War
It was not until the Boer War (South Africa 1899-1902) that the notion of wristwatch for men became to take hold. During the Boer War, Africa's climate was too hot for a jacket or vest/waist coat to carry pocket watch. Subsequently, soldiers would begin wearing a small pocket watches on their wrists. World War I soldiers also wore wristwatches. But the fashion during this period was for pocket watches. Men considered wristwatches only for women. However, Louis Cartier (1875-1942) is credited for making the first mans wristwatch in 1904 for his friend Brazilian Alberto Santos-Dumont. Santos-Dumont was an early aviation pioneer. Subsequently, he needed a timepiece for his flights. However, if a man wore a watch on his wrist, it was considered a "strap watch" to discern it from the perceived feminine model.
After World War I
During the late 1920's, womens wristwatches prevailed, as men continued to see wristwatches as feminine. Wristwatches did not see widespread use until the 1920s, or even 1930s as evidenced below:
"…after the end of World War I, a lawyer was arguing a point of law in court when Judge Kenesaw Mountain Landis noticed that the lawyer was wearing a wristwatch. The judge halted the lawyer in mid-sentence and asked him if he served in the war. When the lawyer responded he had not, Judge Landis ordered him to remove the watch, admonishing him that it was inappropriate for non-veterans to wear a wristwatch. Judge Landis was appointed the commissioner of Major League Baseball to clean up the sport's image after the "Black Sox World Series" scandal in 1919. This involved "Shoeless" Joe Jackson of the Chicago White Sox and seven of his teammates. Landis ruled baseball with an iron fist from Nov. 12, 1920 to Nov. 25, 1944."

— Frederic J. Freidberg, "The Illinois Watch"
Mercedes Gleitz
In the famous 1927 "Daily Mail" image of Mercedes Gleitz English Channel swim, shows eight man's wristwatches, two pocket watches, and fifteen lady's watches. Rolex's 1930 product line also reflected the preference for lady's wristwatches featuring 79 lady's watches and only 37 men's models, and, well 23 pocket watches. Also, Rolex capitalized on its 1920 offering of the men's Prince model with a women's model known as the "Princess." Rolex's Princess was marketed for its accuracy carrying a Kew A Certificate, and for years was the most expensive watch Rolex sold.
The Tool Watch
It was not until the 1930's that men's "strap watches" became wristwatches. They no longer considered them feminine. The 1950's was the breakthrough decade for widespread wristwatch use when Rolex and other Swiss watch companies pushed the concept of the "tool watch" as a necessary tool worn on the wrist. Learn more complete fascinating details about Rolex and its rich history.
References
The Best of Time Rolex Wristwatches. 2006. James Dowling and Jeffrey P. Hess. Write Time Partners II.
The Rolex Report: An Unauthorized Reference Book for the Rolex Enthusiast. 2002. John E. Brozek 4th Edition. InfoQuest Publishing
Website References:
http://www.worthpoint.com/blog-entry/short-history-wristwatch
http://watchismo.blogspot.com/2007/08/watchismo-times_24.html
http://secondtimeround.com/cartier-history.html