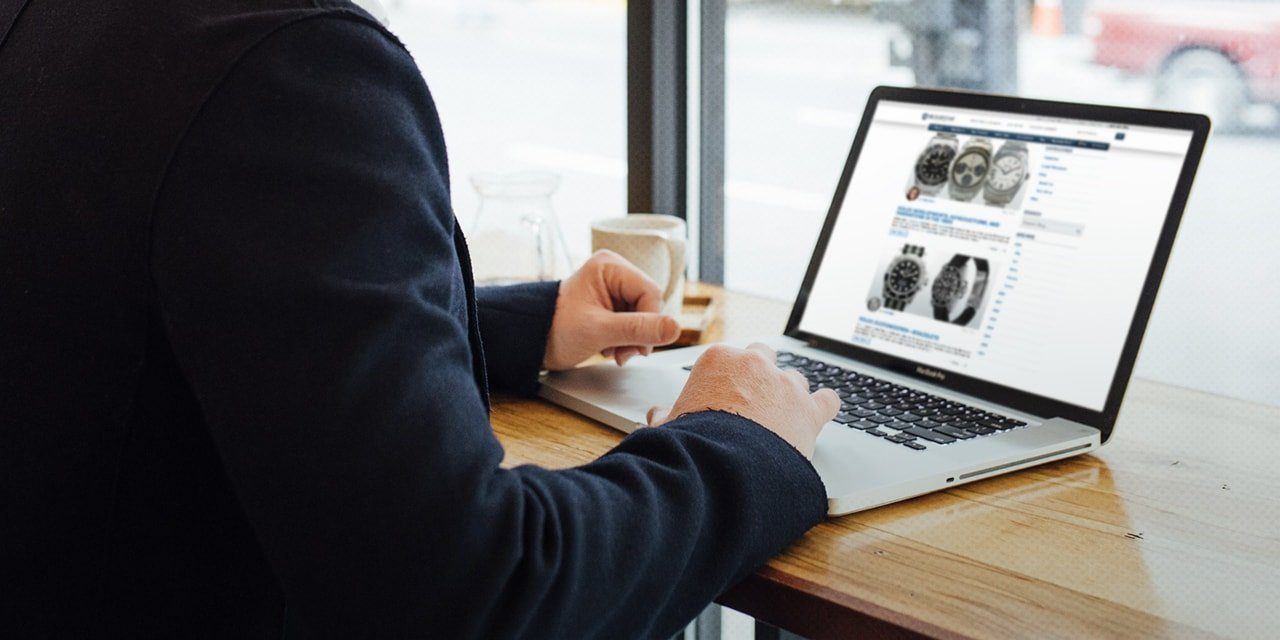 The 11 Best Resources for Rolex
Without question, the Internet changed how watch aficionados get their information about watches. Before the Internet, watch fans had to rely upon word of mouth which many times was unreliable, books -but often were dated or did not focus upon a particular interest, the watch industry itself by visiting dealers or reading biased promotional material, or by just plain scrounging. Since the early 2000's with the advent of websites, forums, and more recently blogs and podcasts, there is more watch related information available in these last 10 years than prior to the Internet. For Rolex, below are some of the best sites and resources:
---
Rolex Forums
The RolexForum is perhaps the most prolific English speaking Rolex forum on the net. Run buy Australian Steve Smith, the RolexForum is a subscriber supported forum. Although a subscription is not required to read and pose questions on the forum, the advantage of being subscription supported is that the page is not filled with banner ads. Editorially, the conversations are candid and the recommendations are honest from died-in-wool Rolex wearers and collectors. Subsequently without ads, there is no bias towards particular advertisers. There are a couple of watchmakers who regularly contribute and clarify misconceptions. The forum is well moderated and with little tolerance for Internet trolls or flamewar conversations.
---
TimeZone.com
TimeZone.com was one of the first Internet forums on the Internet originally started by watch collectors. The forum's ownership has changed over the years and is now owned by the Japanese auction house Antiquorum. The forum is heavily moderated, and to some, overly moderated banning offsite photos or links to other recommended websites or products. The forum shows small unobtrusive ads and is easy to read and navigate. TimeZone has a great watch school and healthy discussion on vintage and current Rolex, as well as a watchmaking forum to vicariously learn about watch function and repair.
---
WatchUSeek
WatchUSeek is a advertiser based forum located in the Netherlands. WatchUSeek contains multiple fora on a variety of horological subjects and brands. Well moderated, the forum has healthy discussions and is one of the more dynamic English speaking European watch forums on the Internet. The only drawback to WatchUSeek is the amount of advertising, but is an easy tradeoff for learning Rolex.
---
TimeKeeper Forum
TimeKeeper Forum was started and moderated by watch enthusiasts and considers itself the friendliest watch forum on the Internet. Moderated by helpful watch fans, TimeKeeper is a place where no question is a bad one, and NOOB is stricken from everyone's vocabulary. Although there are some Google ads, they fade in the background.
---
Rolex Official Website
Although heavy in flash animation and no method for asking questions, Rolex.com is the first place to check for obtaining Rolex specs, screen-savers, and wallpapers as well as history and background in Rolex's innovations.
---
Rolex Perpetual Spirit for iOS magazine
For iPad owners, Rolex Perpetual Spirit Magazine is a great read and iOS experience. Unlike manufacturer brochures, Rolex Perpetual Spirit provides context for all things Rolex. See the Rolex Perpetual Spirit iOS app review here.
---
Jake's Rolex World
Jake's Rolex World Magazine started as a simple blog to post fashion model wearing Rolex watches that Internet watch forum owners would not all him to post. Since that time in 2007, Jake Ehrlich's site has since morphed into perhaps one of the best historical sites for Rolex wrist watches, including Rolex's own site. Jake also posts podcast interviews of famous people who used Rolex in their fields including former Rolex executives, collectors, and astronauts.
---
R-L-X Das Forum
R-L-X Das Forum is a German Rolex forum that is not banner ad laden, and one of the world's most informative Rolex site. Although the lingua franc is German, the use of Google translator and most Rolex wearing German's conversational level of English makes the site a great place to glean Rolex insights.
---
HourTime Podcast
Run by John Biggs and Ariel Adams, the HourTime Podcast is a (mostly) weekly 30-minute podcast about wrist watches and the Swiss watch industry. Ariel Adams of A Blog to Watch and John Biggs of Crunchgear provide 30 minutes of commentary that is funny, sometimes risqué, and filled with insights from their experiences in the watch industry.
---
Minus4PLUS6.com
Started as a hobbyist's website, Minus4PLUS6.com chronicles experiences with Rolex wristwatches, including Do-It-Yourself maintenance, videos, and history.
---
BeckerTime BLOG
The Beckertime Watch Blog is updated 2x/week listing experiences, news, and Rolex wristwatch information.
— Featured Photo Credit: Pexels (cc) & BeckerTime's Archive.