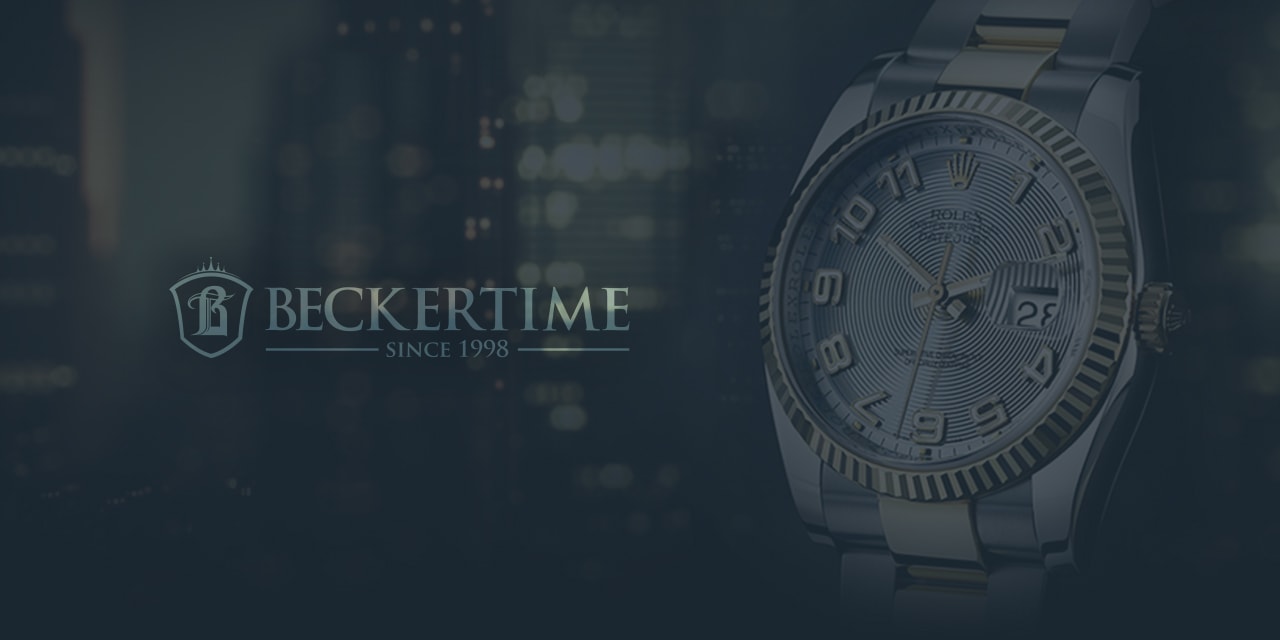 The Grail Watch Series: The Paul Newman Daytonas
The Grailiest Of Holy Grails
On paper, it makes no sense. A mass-produced, unpopular version of an already unpopular item, powered by technology that was outdated before it even began (and made by a third party to boot) somehow became responsible for starting an entire multi-billion dollar industry. However, what we are talking about here are: A. Watches. B. Rolex watches, and C. Vintage Rolex watches. So we can maybe let logic and common sense take a backseat for this one. The Rolex Paul Newman Daytona watches are the grailiest of holy grails. For the uninitiated, the name refers to a family of dial variations the brand fitted to six separate models of their all-conquering chronograph between 1963 and 1987.
Initially known as the 'exotic' dials, these contrasting, three-color combination faces, with their Art Deco-style fonts, are now the most valuable, sought out and lusted over of any vintage piece by Rolex, or just about any other manufacturer.
The History
It was not always so. The Daytona, released in 1963, was Rolex's first serious foray into the world of the chronograph. There had been other abortive attempts, going back as far as WWII, none of which had met with much success and had swiftly found themselves retired. Then, as now, Rolex was not known for their complicated watches.
Yet, just as the Submariner and Explorer had captured the collective imagination in the fifties, winning the brand a priceless association with the planet's adventurers, the new decade saw them set out to bask in the reflected glory of the racetrack.
In 1962, Rolex became the official timekeeper of two of the biggest events on the endurance motorsport calendar. These two events were the 24-hour races at Le Mans in France and Daytona in Florida.
Cosmograph Ref. 6239
To commemorate the start of a long and fruitful relationship still going strong to this day, they launched the Cosmograph ref. 6239, briefly called the Le Mans, and quickly changed to The Daytona to appeal to an American audience.
With pump pushers jutting from its rugged steel case, engraved tachymeter bezel and arrangement of a trio of sub dials, it was a Rolex the likes of which the world had never seen.
And the world, it is fair to say, wasn't particularly interested.
The Daytona was the brand's perennial underachiever for years, due mainly to its glaring Achilles heel—its movement. Sourced from renowned Swiss watchmakers Valjoux, Rolex took the company's standard Cal. 72 and modified it with their own Microstella regulated balance wheel and Breguet overcoil, improving on what was already one of the best chronograph mechanisms of the period.
Renaming it the Cal. 722, it was unquestionably a formidable performer, but there was no getting away from the fact that it was still a manually-wound movement.
A Problem Child
For a manufacturer that had established the Perpetual automatic caliber several decades earlier, releasing what was intended to be a flagship professional watch that needed winding every day was a divisive move, especially considering the first rumblings of the quartz era were drifting in from the east at the time.
A timepiece that ground to a halt should you forget to wind it before going to bed was a problem for a previous generation. The rate of technical progress in the sixties saw the Daytona quickly left behind as a quaint relic that was to gather dust on hapless dealer's shelves for year after year.
Even upgrading the movement from 18,000bph to 21,600bph in 1970 (and becoming the Cal. 727 in the process) did nothing to further its cause. The Daytona remained the problem child, in some cases reportedly offered as a free incentive to customers and bundled together with the purchase of other, more desirable pieces.
It wouldn't start its journey to the very top of the horology food chain until it received its first fully automatic movement, the Zenith El Primero, in 1988, a full quarter of a century after its launch.
By then, of course, it had gained one legendary benefactor.
The Paul Newman Connection
Philanthropist, political activist, professional racing driver, but most of all, Hollywood royalty, Paul Newman stands as one of the most beloved icons of the 20th century.
It is the affection in which he is held and the place he occupies in the American psyche that is solely responsible for making the exotic dial Daytonas the most coveted watches on the vintage market today.
Newman's association started when Joanne Woodward, his wife for over 50 years, gifted the actor a ref. 6239 with a white exotic dial in 1969. His starring role in the movie Winning of that year awakened a passion for motor racing that would consume him for the rest of his life and the Daytona, with its chronograph function and 12-hour totalizer, was the perfect model to accompany him as he competed in grueling endurance events.
Appearing regularly on his wrist as he embarked on the publicity tour for the movie, it was the first time anyone seemed to notice these particular variants of the Rolex black sheep, but it wasn't until the 80s that its popularity started to soar.
According to completely unsubstantiated folklore, it was one cover of one Italian magazine featuring Newman wearing his Daytona that launched the modern day obsession. Whether that is true or not (and it wouldn't be the first time the Italians had rescued an underperforming Rolex), is irrelevant; the six Cosmograph references with any of the four separate exotic dial color schemes would be known for evermore as the Paul Newman Daytonas.
The Differences
The only distinction between a Paul Newman Daytona (ref. 6239, 6241, 6262, 6264, 6263 and 6265—and no others) and the standard-issue models covering the same references, is the dial. And an eye-watering hike in price.
In every other way they are identical; all fitted with manually wound, Valjoux-sourced movements, the earliest four examples featured pump pushers to operate the chronograph functions, before switching to screw down buttons for the remaining pair around 1970.
The original Daytona, the ref. 6239, received its first ever exotic dial just a couple of years after its launch, produced by celebrated manufacturer Singer (not the washing machine one). Characterized by their starkly contrasting livery, sub dial colors mirrored on the chapter ring, raised, three-dimensional surfaces and a host of other minute identifiers too exhaustive to list here, they were such abject commercial failures that many customers had them swapped for the standard dial before they even left the store.
Responding to the pitiful lack of demand, Rolex produced a severely limited number of these now ultra collectable pieces; experts suggest only one in 20 Daytonas rolling out of the gates at Geneva came fitted with these stylized faces.
The Perfect Storm
Whether Paul Newman was the owner of all six variants that bear his name isn't clear, but what is evident is that these once unwelcome add-ons to the Cosmograph family now tick every box needed to qualify for grail watch status.
Their provenance is assured as products of the most successful watchmakers of all time. Their aesthetics, while shunned at the time, have matured over the years to become beyond desirable. Ironically, that initial unpopularity afford them a rarity value by default, and above all, their connection with one of the greats of the last golden age of cinema secure the watch's place in the history books.
There was never a more perfect meeting of personalities as between Paul Newman and the Daytona. Understated, humble and enigmatic, the actor epitomized everything Rolex had poured into their watch.
The Cosmograph was designed to do a tough job, and do it well. The exotic dial was merely an additional subtle flourish, a knowing wink to ensure it stood out just enough from the crowd. Similarly, Newman, a graduate of the Method school of acting, had a sparse, anti showboating style that achieved a rare trueness in his roles, elevated to another level by the bottomless limits of his charisma and the glint in those preternaturally blue eyes.
If he had been just an Oscar-winning actor, his legend would have been certain. But off-screen, he lived by an unwavering moral code that endeared him to the public far more so than any of his contemporaries.
He was a sex symbol who remained utterly faithful to his wife for more than half a century. His food company, Newman's Own, still donates 100% of its post-tax profits to charitable organizations, to a reported sum approaching $500m. He created 'The Hole in the Wall Gang' camp, a retreat for severely and terminally ill children. In an industry where the word 'Hollywood' is more often than not followed by the word 'phony', he was something different; he was genuine.
Paul Newman's Paul Newman
If you have any sort of interest in Rolex, or fine watches in general, you may just have heard about that first of Newman's Daytonas going up for auction at the end of last year. The piece that started the whole furor following the Italian magazine photo-shoot, given to him by his concerned spouse when he took up professional racing (and engraved on the back, 'Drive Carefully, Me' as a reminder), was, if there ever was such a thing, an entry-level Daytona.
Woodward probably paid around $300 for it in 1969, most likely from Tiffany's in New York, but no one knows for certain. It was considered lost for decades, which raised it to mythical status among collectors, who assumed it would never see the light of day again. In fact, Newman had nonchalantly passed it on to the college boyfriend of one his daughters, simply because he didn't have a watch of his own. "If you wind it, it tells pretty good time", he advised the lad.
Last October, it went for $17.7m, making it the most expensive watch ever sold.
The Investment Potential
Many of Rolex's top models have fairly solid investment prospects. In fact, you would have to be especially unlucky to lose money on pretty much any of the brand's output if you hang on to it for long enough.
However, there is no other mass-produced watch in the world that has enjoyed such a massive increase in value as the Paul Newman Daytonas.
Horology investments don't come any more rock solid.
But looking through the vintage market, and doing some math, you might notice things don't quite add up. For such a rare example, there are a suspiciously high number of Newman's around.
If genuine models are limited to just those six specific references, two of which were only in production for a year, and only around one in 20 that left the factory were fitted with exotic dials, where have all these watches come from?
As I'm sure you don't need me to tell you, the Paul Newman Daytonas have suffered the same fate as the Submariner, or indeed any hyper popular item, and attracted the attention of counterfeiters. There are now more fakes in circulation than the real thing, with the potential profits available attracting forgers by the truckload to pray on the unwary.
Should you be in the market for one, the amount of research you need to be prepared to do is above and beyond that needed for just about any other watch. More than anything else, you need to have 100% trust in the seller.
With prices that start in the six figures, buying a Paul Newman Daytona is one of the few occasions where a massive amount of paranoia is an asset.
If you are lucky enough to have the budget, and a dealer you have complete faith in, joining such an exclusive club is indeed an honor. As we said at the beginning, logic has very little to do with the vintage watch market, and the exotic dial Daytonas especially—they are all about emotion.
The Rolex Cosmograph Daytona is perhaps the most important sports watch of all time—an amazing creation that found its perfect companion in a cool-hand legend.