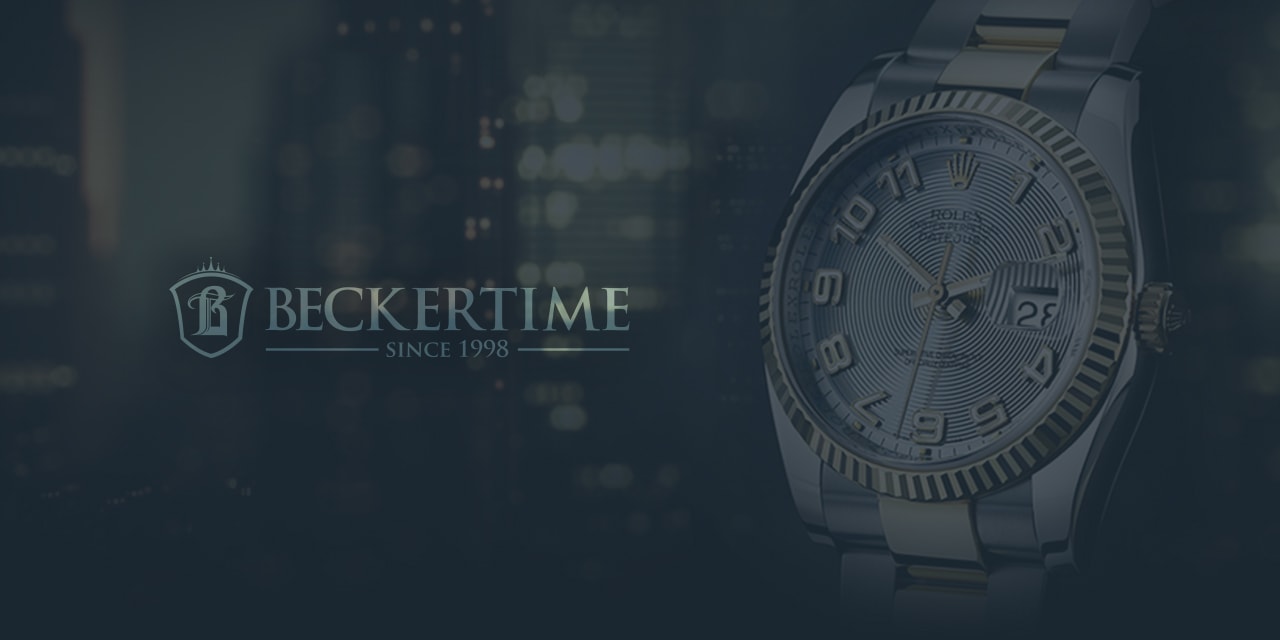 The Watch Collector Series: Athletes and Their Rolex
Each year, U.S. business magazine Forbes publishes its list of the highest paid professional athletes, and the names for 2018 have just been released.
While most of the stars that head up this year's top earners are no surprise, as you scan down the line-up, it is interesting to see how several of the world's elite make a lot of their money.
In a number of cases, the cash they won competing in their respective events is matched, and sometimes dwarfed, by the amount they raked in through their various endorsement deals.
Top brands, and watch manufacturers in particular, flock to high profile personalities from all walks of life, and none more so than the field of sports. Athletes personify the continuous search for improvement and perfection that typifies luxury watchmaking, and tying the best of the best in to validate a certain manufacturer with their patronage can elevate that company's standing with a wider public.
Rolex have had a longer relationship with enlisting the backing of sporting pioneers than any other brand, and it is an association that continues to this day. A number of the competitors on the list are official Rolex testimonees, and even more are rarely seen without one of the crown's creations on their wrist.
Below, we'll take a look at some of the year's most successful athletes and their connection with Rolex.
Floyd Mayweather
May as well start at the top. Holding the number one position, and with annual earnings of way more than double the poor chump who came in at number two, Money Mayweather scrapped his way to $285m in the last year. The vast majority was earned in the 'Money Fight', the bout he fought last August against UFC champion Conor McGregor, earning himself $275m in the 36-minute bout. Added to that was the $10m paid out by official sponsors Tequila Avion and Swiss watch brand Hublot, who crafted a special edition model following the fight, limited to 100 pieces and costing $28,300 each. They also released 10 numbered examples made in yellow gold and adorned with 400 diamonds at some $93,700 each.
But with career earnings now of over $1 billion, Mayweather can afford to wear just about any watch he likes, and the make he seems to prefer is still Rolex. His collection contains some spectacularly iced-up Day-Dates, paved top to bottom with diamonds, as well as a similarly glittering Datejust with a green emerald bezel. Check out his shy and retiring Instagram feed and you will also spot a plethora of Yacht-Master IIs and Sky-Dwellers in yellow, white and Everose gold, shimmering with precious gems from head to toe. But perhaps the most eye-catchingly over the top are the pair of GMT-Master IIs, the SARU and SANR, already ranking high up on the bling factor and given an extra helping of boxer flamboyance by dripping every surface with rubies, diamonds and sapphires.
Cristiano Ronaldo
While his World Cup exit may have been unexpectedly premature, it has still been an incredible year for Ronaldo, even by his own near impossible standards. Winning his fifth Champions League title with Real Madrid as well as his fifth Ballon d'Or, the award for the world's best player, probably took the sting out of having to catch an earlier flight home from Russia than he was hoping. Annual earnings of $108m probably didn't hurt either (not counting the €18.5m fine Spanish authorities slapped him with for not paying his taxes).
Of that income, just under half came from his legions of endorsements, with his lifetime contract with Nike alone set to net him in the region of $1 billion by the end of his career.
Alongside that, contracts with Herbalife, EA Sports and his own line of branded shoes, underwear and fragrances make him one of the highest paid athletes on earth.
Although an ambassador for TAG Heuer, with his own special edition Formula 1 Ronaldo Chronograph, he too has a real fondness for Rolex when he's off the clock.
His model of choice appears to be the Daytona, and he's been seen sporting versions in steel, white gold and yellow gold. Keen-eyed soccer fans will also have spotted a Sky-Dweller or two adorning his wrists.
With a big money move away from the Bernabéu and over to Italian club Juventus, CR7 may soon be spending some more of his windfall topping up his Rolex collection.
Roger Federer
Along with the obvious Swiss heritage, Federer and Rolex have a few other notable traits in common. As well as sharing a modestly understated sophistication, both have names famous enough to be instantly recognizable to anyone, whether or not they are interested in either tennis or watches.
Unlike the other two sportsmen on our list, Federer is a formal ambassador for the brand and has been since 2006.
This year he came in at number seven on Forbes' list of high earners, bringing in a total of $77.2m—only $12.2m of which he won on court. The rest was the result of his association with the sort of companies that read like a Who's Who of top end marques. Apart from Rolex, he counts the likes of Mercedes Benz, Credit Suisse, Moet & Chandon and NetJets among his sponsors.
Now ranked as the greatest men's tennis player of all time, having added two more majors this season to bring him up to a round 20, he also returned to world number 1 status in 2018 (albeit briefly), making him the oldest player ever to do so.
In addition, his charitable foundation has raised more than $40m in their efforts to give one million children in Africa an education by the end of this year.
In all, he is the personification of everything Rolex looks for in a testimonee.
It is not a one-way street however. Federer's contract with the watchmaker is worth a reported $15m a year—one of the most lucrative deals ever made in tennis.
The sport is an attractive target for the brand, and all luxury watchmakers, with the demographics of typical fans being one of a high disposable income to spend on quality goods. Rolex themselves have been involved for 40 years now, having started out as official timers for the Wimbledon Championships in 1978.
As for Federer, his watch collection is envy-inducing in its scope. Each time he raises a tournament trophy above his head (so, often) he is wearing a different model from the brand's extensive range.
For his 2017 Australian Open triumph, he matched the iconic blue courts inside Melbourne Park with the blue and black Cerachrom bezel on his GMT-Master II BLNR, or Batman as it is more commonly known. With his eighth Wimbledon title, he wore a 41mm Datejust in yellow Rolesor with a slate grey dial. In between, we've seen him sport steel and white gold Sky-Dwellers, Everose Day-Dates and platinum Yacht-Master IIs.
He also has a thing for the vintage look, having been quoted as saying his favourite out of all his watches remains the ref. 6263 Paul Newman Daytona he received from his wife as a 30thbirthday present.
As both a player and an ambassador, Federer has never put a foot wrong, and his association with Rolex is a fitting one for such a legendary sportsman.