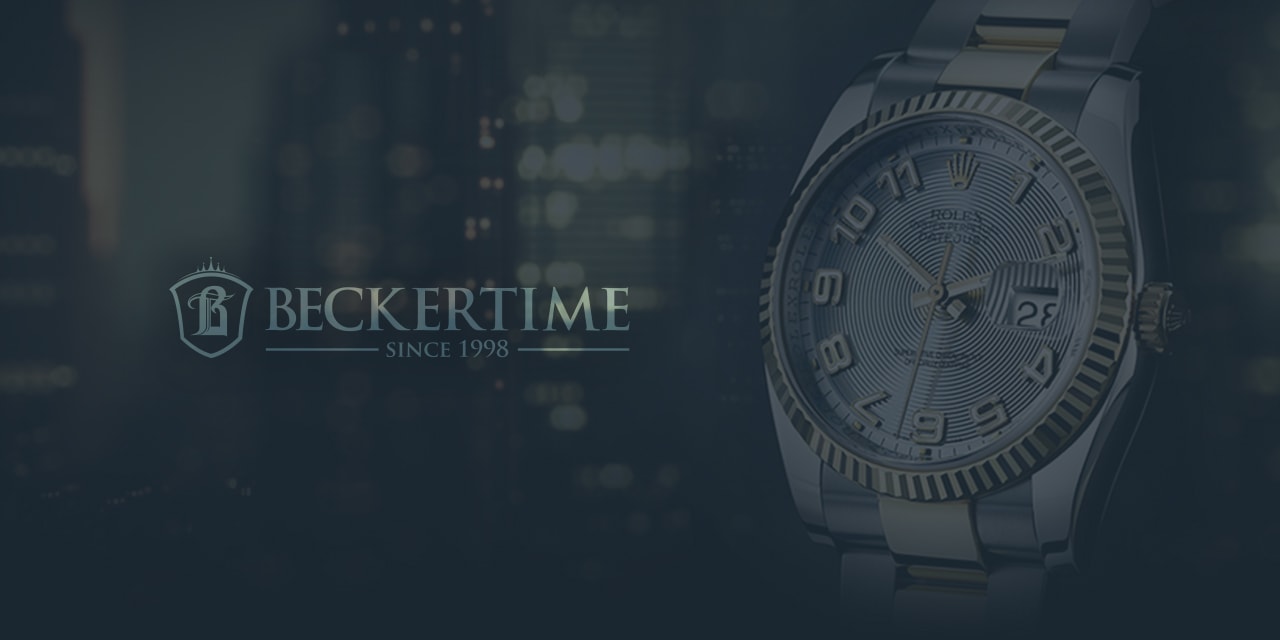 The Watch Collector Series: Watch Collecting and Social Media
It is hard to overstate just how much of an effect the internet has had on the world of watch collecting.
What was once solely the reserve of a very private clique has been carried out into the mainstream, bringing a whole new community together with swathes of blogs, dedicated forums and, perhaps most of all, by the explosion in social media.
The various platforms have proved a godsend to private collectors, allowing like-minded and passionate people, often separated by entire continents, to share a wider understanding of timepieces in general, as well as providing a stage for the watch brands themselves to showcase their latest creations.
Going beyond its original use of just delivering an endless source of information to research a manufacturer's products, social media sites are now being used as a sales platform as well as to shape customer perception about the marque and the lifestyle associated with it.
The ones who do it best are having a huge influence on a new generation of digitally literate watch aficionados, building up a reputation and a positive awareness that would not have been otherwise possible without a million dollar advertising revenue.
As some sites are more suited to the task than others, below we'll take a look at just who is winning the social media battle.
Instagram
With the finest luxury watches qualifying as miniature works of art, it stands to reason that the most important and widely used place for showing them off is also the most visually oriented.
Instagram is an image sharing website, updated only through mobile devices. As such, it has an enormous following among a younger audience, who are generally never more than a fingertip's length away from a smartphone.
It gives people the opportunity to display both their collection as well as their photography skills and the site is awash with individuals, resellers, bloggers and every major brand and startup out there.
Much like Twitter, users can share their pictures using hashtags, allowing others to find the content they post and so generate a following.
For collectors, it is a great way to find other enthusiasts whose interest lies in a certain brand or type of watch, and more and more manufacturers are employing the highly visual layout as a tool to feed the aspirational view of their models, or to keep fans informed on upcoming releases or collaborations.
And it is not just the big names in the business exploiting the site's benefits. Although the likes of Rolex and Audemars Piguet have a huge presence on Instagram, it is also the number one choice for the myriad of tiny independents to reach out to potential customers. With usually only very modest, or non-existent, marketing budgets, the newbies still get to compete with the industry giants, and with the platform's demographic very much youth focused, it can really pay off.
Spend any time on the site and you will be rewarded with photos of some truly stunning pieces, and some impressive shooting talent to boot. The scope of some of the collections out there is hard to imagine, and it is refreshing to see them being worn out in the real world rather than in a photographer's studio.
If vintage is your thing, check out @watchfred, an assortment of utter beauties from the 60's and 70's or, at the other end of the scale, @watchanish is the place for the most over the top bling you'll ever set eyes on. 1.7m followers can't be wrong.
Facebook
Where Instagram wins on the images side of things, the setup at Facebook (which actually bought IG in 2012 for $1bn) makes it easier for a more in-depth discussion on all things horology.
There are dozens of groups on the site, both private and public, on just about every aspect or brand of watch you can think of.
The quality and usefulness of each group is obviously reliant on the contributors. You will find some where the members are particularly down-to-earth and welcoming and others where they can be fairly snobbish. There are also some that are little more than sales pages.
Among the more general hangouts, such as Modern Day Watch Enthusiasts (MDWE) and the wonderfully named I FN Love Watches (@iflwatches)there are some that are incredibly specific. The Rolex Milgauss Owners Clubcurrently has nearly 800 participants, while 3/6/9 Explorer Dial Lovershas close to 3,500.
If you have an interest in anything in the watch collecting world, chances are you will find a Facebook group to accommodate you.
Twitter
Although microblogging site Twitter does allow for posting photos, it was never set up as a display case for beautiful images in the same way as Instagram.
Instead, it is first and foremost about connecting people with similar interests and getting up-to-the-minute news on important topics.
Similarly to IG, it is all centered around the hashtags users add to their Tweets, which can be searched for by others in order to join in the conversation.
While it has been going through a drop in popularity in recent years, it remains the best place to go for breaking stories and conversations in real time. If you want information before anyone else, it is the only platform you need.
For collectors, it provides a great opportunity to build a relationship with other watch lovers as well as the real influencers in the industry, and to communicate with favorite brands.
As prices for advertising on rival sites such as Facebook start to skyrocket following the overhaul of their News Feed algorithm, more manufacturers are starting to come back to Twitter to engage with potential customers.
The beauty of it is, you can follow anyone you like. So you can effortlessly connect with the people who have the same passion for watches, hear what they have to say, swap information and indulge in a little gossip.
Each social media platform has its own distinct strengths and weaknesses for the enthusiastic collector. While Instagram is by far the most used and the best visually, Facebook allows for a more specific focus and Twitter is great for keeping up with the very latest developments. The obvious choice is to have a presence on as many as your time allows.
There is a whole world of information and beautiful watches out there and it couldn't be easier to get involved.