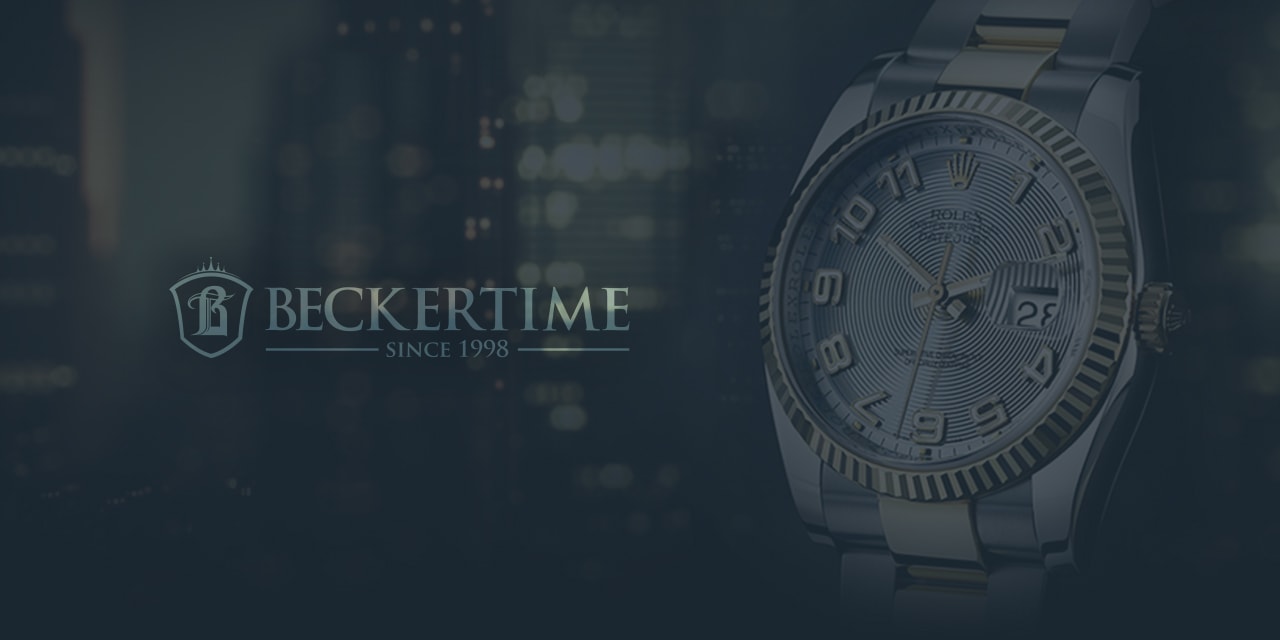 Finding Accessories for Your Rolex
One of the neat aspects that come with appreciating Rolex is that one does not need to collect multiple Rolex watches to be intrigued and connected to the company. Another aspect, other than watches, is what retailers call "collateral" material that is available from Rolex. Over the years, Rolex releases some type of Rolex emblazoned gift, and dealer point of sale materials that make great collectables. Without question Rolex is a watch company and not an accessory company. Nevertheless, there is a plethora of Rolex items scattered over the globe that make great accompaniments for a Rolex watch.
The tough part with collecting Rolex accessories is finding them. Rolex dealers do not sell accessories so finding them if a bit of a treasure hunt. Many times, Rolex dealers do have Rolex branded accessories as gifts in the back room, but the only way to get them is to purchase multiple Rolex watches, or a high-end Rolex (eg. platinum Daytona). To find Rolex accessories in ways other than mortgaging your house for watches is to first discern the type of accessory you are searching. Knowing what Rolex item you are after will help hone your search. There are very general categories of Rolex accessories that are as follows:
Promotional feebies/sports events items
dealer Gifts
dealer collateral point-of-sale material
Basel Gifts
Vintage
Rolex promotional freebies
Rolex sponsors multiple events from the arts to sports events. Many Rolex events have items given away to participants and audience members. Obtaining a Rolex Daytona or DateJust awarded to event winners do not turn up often, but items such as floating key rings from Rolex sponsored yachting, golf towels, tennis visors, racecar ball caps are much easier to find. For items that were given away in bulk to spectators are easy to find on eBay. Just search for "Rolex accessory" or "Rolex cloth" and there will multiple items. Like with anything Rolex, there is somewhat of a premium but esoteric items can be found somewhat cheaper.
Dealer Gifts
dealer gifts such as a Rolex green Swiss army knife, leather key rings, pens, and billfolds are rare as they are not given away often, but they are longstanding Rolex gifts so they do pop-up on the Internet. For these items, look in the accessory section of watch forums such as TimeKeeper Forum. Many times, individuals will sell these items or a gray dealer will come across a stash of them and sell individually.
Rolex dealer collateral and point of sale items
Being a Rolex dealer is somewhat like purchasing a franchise complete with utilizing mandatory Rolex branded point of sale materials, display cases, color schemes, watch stands, and brochure stands. Rolex has specific requirements for its dealers on store layout and the materials used to display Rolex watches. When a dealership closes, or when Rolex orders a display refresh, all point of sale materials are to go back to Rolex. Despite this control, Rolex display stands, display mirrors, and display mats find themselves on eBay. Some Rolex accessory collectors make deals with their AD to have some display items fall off the truck going back to Rolex. These deals depends on how well one establishes and keep relationships with Rolex dealers, but many times this is the only way to obtain a coveted Rolex display mat.
Basel Gifts
Every spring is the Basel watch show in Basel Switzerland. Rolex has one of the largest displays, well actually, storefront in the Basel show. For trusted journalists, dealers, and clients, Rolex has a commemorative gift each year. Rolex's Basel gifts are truly unique because they are stamped with Basel and the year, and are items not found at sporting events or dealers. Items such as Rolex branded glass paperweights, loupes, pens, and keyrings can be found on watch forums not too soon after the Basel tradeshow.
Vintage gifts and accessories
Rolex accessories go back almost as far as the Rolex line in the early 1900's. Rolex vintage items such as wallets, paper pad holders, ash trays, and other branded items that clearly reflect the period that they were available can be found on the Internet locations mentioned above (eBay, watch forums), but many times these items can be found at watch swap meets such as at regional National Association of Watch and Clock Collectors (NAWCC) events scattered around the country. NAWCC swap meets have many vintage items including accessories for Rolex.
Rolex parts & accessories are like Rolex watches when it comes to value. There is a premium paid for Rolex branded items, but like Rolex watches, Rolex items never depreciate. As time progresses and as already rare Rolex items become even scarcer, their values increase. Collecting Rolex accompaniments is a great way to compliment your Rolex watch with items that increase in value.