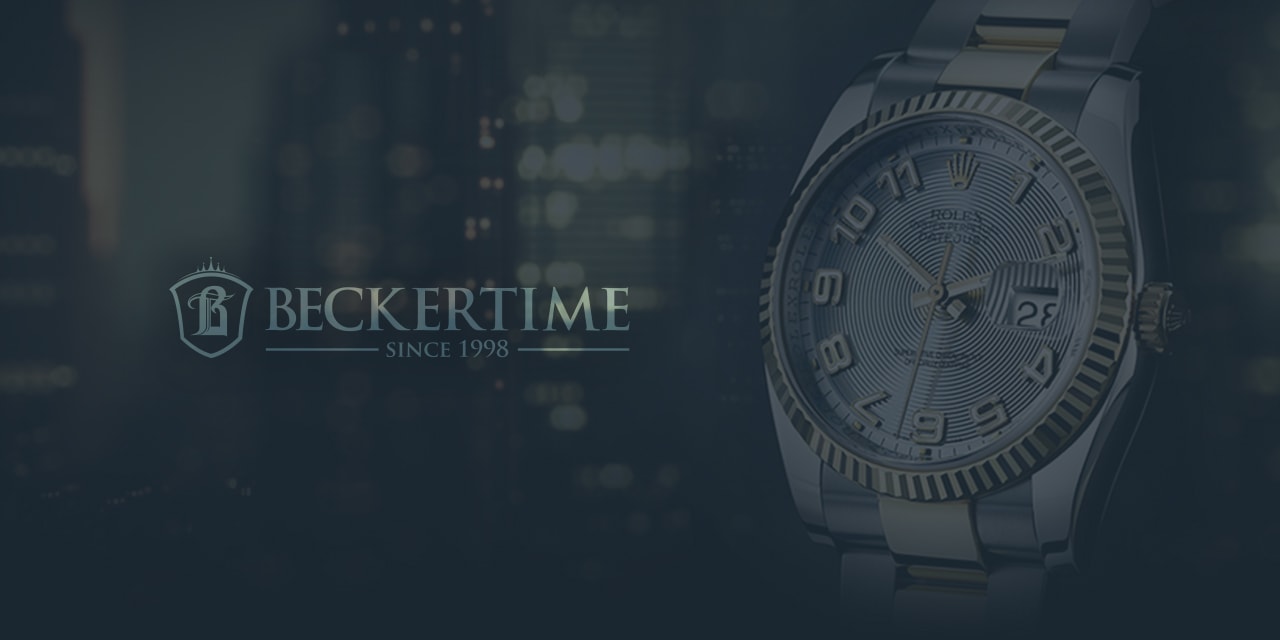 What Makes Rolex Watches so Valuable?
Have you ever met anyone who has never heard the name Rolex? Me, either.
The brand has such a renowned global standing that everyone, old or young, rich or poor, recognizes it immediately, whether they have the least interest in horology or not.
It is by far the world's most valuable watchmaker, worth somewhere in the region of $8 billion, and came in at number 5 in the latest survey of most valuable luxury brands overall. It may have lost out to the likes of Louis Vuitton and Hermès, but it was still streets ahead of names such as Prada and Tiffany & Co.
Yet, compared to some of the incredibly expensive creations that emerge from Patek Philippe and A. Lange & Söhne, among others, Rolex themselves sit at the lower end of the luxury spectrum. Buy-in price for a brand new model is around the $5,000 mark; a sum that might get you a nice Audemars Piguet keychain if you're lucky.
Ok, that might be a little facetious, but the point is, while Rolex watches have the reputation for being the sole preserve of the conspicuously affluent, they are actually one of the best value for money items you can buy. They have an inherent worth to them that goes far beyond the asking price.
Below, we'll look at some of the reasons for Rolex's unparalleled and continued success and just what it is that makes them so highly prized.
Stick to the Basics
An all-new model emerging from behind the velvet curtain at Rolex HQ is something of a major event, in that it really doesn't happen very often.
Until 1992 and the release of the Yacht-Master (which itself was pretty much just a Submariner wearing its Sunday best) the catalog was made up entirely of names that had been in production for at least 30 years.
Rolex, unlike other watch manufacturers, have long stuck unswervingly to a core lineup of iconic models, which they have constantly improved on over generations.
It means the watches you can buy today are the end result (for now) of decades of perfectionism by a brand that has always had a single-minded focus on quality above everything else.
Each one is also infused with the brand's specific design language, one that makes every piece instantly identifiable. In fact, there is a rumor that no watch design is approved unless it passes the distance test, where it cannot be recognized as anything other than a Rolex from 20-feet away.
It is this level of consistency in styling and engineering progress that has given the brand not only its unmistakable distinctiveness but also its repute for products that last a lifetime.
For the price, there is no other luxury yet functional item that will last quite so long and look quite so good while doing it.
But the Price Still Seems Pretty High!
It is true that dropping a few grand on a timepiece that won't tell you the time as well as a cheap digital watch or even your phone can seem counterintuitive.
But how much would you pay for a secondhand, thirty-year old iPhone?
Luxury watches, and Rolex in particular, are so valuable because they hold their worth. In most cases, it only increases over the years.
They are as different to plastic, mass-produced, throwaway watches as night is to day.
The reason the entry price can appear high is the sheer amount of work that goes into creating them. It might be one of the most familiar names in the world, but that is not the only thing you are paying for.
904L "Oystersteel"
Rolex have reached their current status by exceeding expectations at every turn. For instance, they use a steel no other major watch brand uses. Where the standard metal across the industry is 316L, Rolex uses 904L, now known as Oystersteel. It is significantly harder, more resistant to rust and corrosion and takes a shine better. Normally only found in the aerospace and chemical industries, it gives Rolex watches a different look to the rest. It is, however, extremely difficult to work and required a huge investment from the company to retool their entire manufacturing facility.
Precious Metals
Not only the steel, but the precious metal used in the construction of their watches is created by Rolex themselves. Somewhere in the underground lair of Plan-Les-Ouates, their 11-storey base in Geneva, lies a dedicated foundry that produces all the gold that goes into the various cases and bracelets.
Precious Stones
They employ platoons of gemologists to hand select and hand set every precious stone that decorates dials and bezels, choosing only the highest grade, utterly flawless examples.
State-Of-The-Art Revolutionary Materials
Their R&D department has led the way for years creating the most cutting-edge oils and lubricants to protect their watches' mechanisms for longer, and they have pioneered the use of revolutionary materials to give their models more robustness and accuracy. The two most recent examples; the ceramic compound dubbed Cerachrom, an incredibly tough bezel insert that is impervious to fading and scratches, and the Parachrom Bleu hairspring, a non-magnetic and highly shock resistant component made from an alloy of niobium, zirconium and oxygen which is ten times more resistant to shocks than traditional hairsprings.
All of this takes place in-house, across the company's four enormous, state-of-the-art industrial centers. It makes Rolex one of the most vertically integrated manufacturers on the planet, able to exercise precise control over every aspect of the process.
The Official Swiss Chronometer Testing Institute
It adds up to a collection of watches that so far outstrip the standards set down by official certification bodies that Rolex had to make up their own tests. To formally qualify as a chronometer, all mechanical watches have to pass a series of stringent assessments set down by the Official Swiss Chronometer Testing Institute. Over a period of fifteen days, uncased movements are examined for accuracy in five different positions and at three different temperatures. To pass, they have to maintain timekeeping to within -4/+6 seconds a day.
It is a daunting enough task, but seemingly not enough for Rolex. Since 2015, they have subjected all their movements to a second round of tests, both outside the case as well as again once the caliber is housed. This time, the brand requires an accuracy of -2/+2 seconds a day.
Not only that, but new watches are now granted an unheard of 5-year warranty and need to be serviced only every 10 years, as opposed to the 3­–5 of rival manufacturers.
Their Unrelenting Competition Against Themselves
It is these sorts of examples of the brand going far above and beyond what is required, in an unrelenting competition against themselves, that has made the Rolex name synonymous with the highest levels of excellence. And it is why their watches are considered so valuable, not just now but in the future as well.
The Marketing
There are a surprising number of Rolex critics out there. While some complain about a perceived lack of imagination in the product range, something the brand has been fighting back against recently with the release of two of the most complicated models they have ever made, most of the disapproval centers around the way the company is marketed.
They argue the reputation Rolex has garnered for itself through its advertising prowess is greater than the sum of its products.
In fairness, selling watches is the only thing Rolex does almost as well as making watches. And it always has.
From Adventure to Sports
It started with company founder Hans Wilsdorf, not only a groundbreaking watchmaker, but a man with a natural genius for promotion. Through him, Rolex was the first to introduce the concept of brand ambassadors, or testimonees. By associating his watches with some of the icons of the 20thcentury, he was able to use their fame and daring to tacitly speak for his own products. From Mercedes Gleitze and her channel swim to Malcolm Campbell's land speed records to Edmund Hillary and his conquest of Everest, all wore Rolex watches and all endorsed the brand more effectively than any advertising campaign ever could.
More recently, the company has made itself unmissable at the sort of high profile sporting events that attract their target demographic in droves. You will rarely see a major golf, tennis, sailing or motor racing event without the familiar green and gold logo emblazoned everywhere.
But although their advertising expertise has obviously helped bring Rolex to where they are today (there wouldn't be much point in doing it otherwise) no amount of slick marketing can sell substandard merchandise. Rolex starts and ends with a product of the highest quality.
Immunity From The Storm
For a company that reputedly makes close to a million watches a year (they're a privately owned business and so are not required to publish any data or figures. And they don't) the consistency they manage to engineer into every one of their watches is extraordinary. It has allowed them to weather the occasional storm that has hit the industry, such as the quartz crisis in the 70s, and lately the Smartwatch invasion, better than any of the their rivals, many of which were wiped out. Whatever upheavals may affect the others, people will always want a Rolex. Or as former CEO Bruno Meier put it, "In a period of crisis, Rolex is a safe haven."
It is just another example of how far they have elevated themselves above the status of mere watchmakers.
Their products are the definition of aspiration. They are what you buy when you have achieved something special.
In short, they are watches that tell your story probably better than you could yourself.